Music Features
Top 100 Albums of 1990-1999 (Part Six: 40-21)
By No Ripcord Staff
In this selection of twenty alone, we've got trip-hop, indie, singer-songwriters, rock, ambient, chill-out, hip-hop and more. In short - something for everyone. Why not let us know what your
favourite
record in this selection is using the
Disqus
form at the bottom of the page?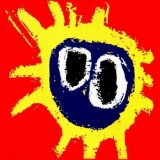 40. Primal Scream
(Creation / Sire / Warner Bros. – 1991)
After
Screamadelica's
20th
anniversary series of tour parties, the new generations became much more aware of the influence that the record had for much of what was to come in the next couple of decades. The band's flirting with the early acid house scene was, to say the least, the ground-breaking moment where genres blend into a different conception of pop music. The album won the very first Mercury Music Prize and, like many reviews and tributes of the record suggest,
Screamadelica
is a timeless x-ray that involuntarily encapsulates the British pop spirit of the nineties.
Higher Than The Sun
,
Come Together
,
Loaded
,
Movin'

On Up
and
Slip Inside This House
are indisputable pop anthems that should be part of any music collection.
Carlos

Dávalos
Playlist: Higher Than The Sun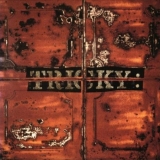 39. Tricky
(Island – 1995)
To quote Churchill wildly out of context,
Maxinquaye
is a riddle wrapped in a mystery inside an enigma. Such is the depth of meaning hidden within this album's folds that even now, eighteen years on, it retains the power to astonish, perplex, enthrall and inspire. Its breadth of scope is amazing. Songs cover sexuality, technology, identity, gender, and race. Lying at the album's heart is the extraordinary seven and a half minutes of
Aftermath
, one of the most ambitious and ambiguous pieces of music of the decade. The use of samples throughout the album is audacious, but especially on this track – Marvin Gaye and Japan rub up against a quote from
Blade Runner
. Elsewhere,
Ponderosa
samples a
gamelan
orchestra for an otherworldly sound,
Black Steel
turns Public Enemy's original on its head, and
Hell Is Round The Corner
shares its Isaac Hayes sample with
Portishead's
Glory Box
.
David Wood
Playlist: Aftermath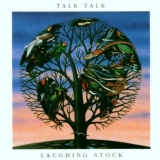 38. Talk Talk
"Laughing Stock"
In an unorthodox journey, Mark Hollis took Talk Talk from
synth
pop to this, music as far from the mainstream as you can get without being overly gratuitous.
Laughing Stock
followed the vibe of
The Spirit Of Eden
but went further from traditional song structures - there's not much in the way of verse-chorus structure here. The beauty of it comes from both the skill of the players; drummer Lee Harris in particular maintains steady order, and the production of Tim
Friese-Greene
. Apparently, Hollis worked hard on the "ambience" of the studio as well as the sounds, and it shows in an album that could almost make you feel as if the walls are closing in around you. Few bands since have picked up the mantle of experimentation that Hollis threw down - his own 1998 solo album being one rare example. DC Harrison
Playlist: New Grass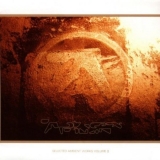 37.

Aphex

Twin
"Selected Ambient Works Volume II"
(Warp / Sire / Warner Bros. – 1994)
Whilst its predecessor thrived on pounding 4/4 drums under its bubbling
303s
and superb
synth
work,
SAW II
is more ambient in the true sense, largely eschewing rhythmical complement and staying closer to the original genre blueprint provided by
Eno
. Despite this, and also despite being two
discs
long, each track has its own individual merits that catch the attention and stick in the mind, whether it be the blissful chimes of
Radiator
, the sighing
Rhubarb
or the smothering dread of
Hankie
. The mood rapidly changes throughout; switching from eeriness to euphoria in the blink of an eye and the wide emotional range on show explains its widespread use in documentaries and television which continues to the present day.
Richard Petty
Playlist: Radiator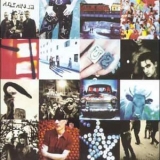 36.

U2
(Island – 1991)
By the end of the
1980s
,
U2
seemed to be stuck. The chiming guitar sounds and political/social lyrics had taken them from their beginnings to international stardom. What could be their next step? Rather than continue in the same style,
U2
tore down their own legacy and rebuilt it in one of the greatest
reinventions
in rock and roll history.
Achtung

Baby
opens with the heavy, distorted guitar riff and speaker-busting drum beat of
Zoo Station
, a declaration that this was a whole new band and whole new sound. From the funky jackhammer guitar of
Mysterious Ways
to the snarling first single
The Fly
to
One
, a song with a million different interpretations,
U2
created a new persona and new experimental attitude launched them into their second decade with a bang. The band has made great records before and since then, but none of them can touch
Achtung

Baby
.
Joe

Marvilli
Playlist: The Fly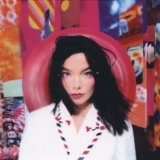 35.

Björk
"Post"
(One Little Indian – 1995)
Björk
's second solo album proper,
Post
, built on the adventurous spirit of her previous album (
Debut
) and showed a genuine understanding of classic pop,
avant-garde
electronics and cutting-edge dance music. It's a boldly
coloured
pop-up book of rumbling beats, ambient textures and big band bombast.
Army Of Me
is an industrial nod to her punk roots, while
Hyperballad
blends deep and restless bass with soothing strings and house beats. These are trumped, however, by
I Miss You
, which has the fizz of classic girl groups over a kitchen-sink backing that sounds like a cartoon band from The
Flintstones
. Beautiful, powerful, fragile and peppered with idiosyncrasies,
Post
is an album like no other.
Gary

McGinley
Playlist: I Miss You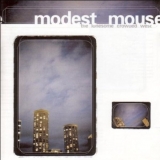 34. Modest Mouse
"The Lonesome Crowded West"
(Up – 1997)
As the compact
disc
slips further and further into irrelevancy, it becomes easy to forget the technological advancements these shiny plastic
discs
brought in the first place. For without the medium and its increased space capacity, Modest Mouse as we remember them might not have been the same, as the band needed all the record space they could afford to cram the open highways and long, dusty trails of
The Lonesome Crowded West
onto one
disc
. And while even half of the album's definitive classics, like
Teeth Like God's Shoeshine
,
Cowboy Dan
and
Trailer Trash
, could easily make for a great solitary experience, it's the little extra moments – the memorable throwaways like
Shit Luck
and
Jesus Christ Was A Lonely Child
, the lengthy, wandering back-half of
Truckers Atlas
– that really cement
The Lonesome Crowded West
's long-held superlative: the ultimate road trip album.
Peter Quinton
Playlist: Trailer Trash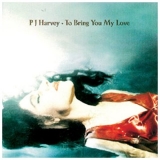 33.

PJ

Harvey
"To Bring You My Love"
(Island – 1995)
Down By The Water
must be the spookiest song ever to get primetime airplay on MTV.
To Bring You My Love
was
PJ
Harvey's breakthrough album, but she didn't compromise one iota to get there. Just listen to the title song, a blues from hell that will curl your toes, where Harvey sounds possessed, haunted by some unknowable sin. Jesus is invoked throughout the record, but damnation is what moves the characters of
Send His Love To Me
and
C'mon Billy
, lost in sexual obsession and feral needs. Harvey stakes out her territory with the killer riffs and dripping sexuality of
Meet

Ze

Monsta
and
Long Snake Moan
, only slowing down for the agony of
Teclo
and the death-sentence mood of
The Dancer
. Hard-edged and sensual, the album commands you to sit back and be seduced.
Angel Aguilar
Playlist: To Bring You My Love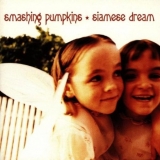 32. The Smashing Pumpkins
"Siamese Dream"
(Virgin – 1993)
With the incessant line-up changes and a string of mediocre releases, I sometimes wonder if Billy
Corgan
is actively trying to destroy the Smashing Pumpkins' legacy. Listening to the band's recent output, it's hard to grasp why the Pumpkins were such a big deal in the early to mid-nineties; one blast of
Siamese Dream
, however, and it's harder still to comprehend how it could all go so spectacularly wrong for the band later in their career. A relentless fusion of muscular riffs, heavy rock rhythms and
shoegaze
textures, it is a tribute to the band's accomplished musicianship that
Siamese Dream
still succeeds in spite of the high levels of angst that permeate the record. For a teenager in the mid-nineties, of course,
Corgan's
navel-gazing was heaven sent; in 2013, knowing what happened next, it can be a little distracting. Highlights are plentiful, but the utterly immense
Cherub Rock
remains my personal
favourite
, not to mention an era-defining anthem.
David Coleman
Playlist: Cherub Rock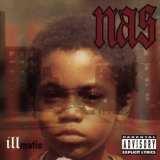 31.

Nas
(Columbia – 1994)
It was almost as if
Nas
had taken everything great from rap's golden age and put it into a single album. Tough and wise like
KRS-One
, beats as good as the Bomb Squad's, raps like
Rakim's
. Taking rapping to a new plateau, his lines were a linguist's wet dream, full of alliteration, assonance, internal rhymes and equivocal wordplay. It's the sort of thing academics will notice in a few years and ruin. The set of all-star producers, among them DJ Premier and Q-Tip, bring a unique feel to each song, allowing
Illmatic
to switch from
One Love
's dreamy, jazz infused sound to the tough bass and beats of
One Time 4 Your Mind
. All this in under forty minutes. Modern hip-hop artists, take note.
James McKenna
Playlist: World Is Yours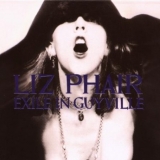 30. Liz

Phair
(Matador – 1993)
Listening to songs like
Flower
and
Fuck And Run
, you'd think the map of the female psyche was strewn with one-night-stand motels, but you'd be missing the point.
Exile In

Guyville
is about lousy relationships, sexual politics, and the search for true love in a dating scene populated by boy-men, swellheads and creeps. Musically, the album is a tour de force that often strays from the
Stonesy
vibe of songs like
Mesmerizing
into the realms of
folky
ruminations (
Glory
) and poppy
singalongs
(
Never Said
).
Phair's
lyrics are filled with everyday details but with a frankness that switches from shocking to funny on the same line.
Phair
later moved onto a more pop-oriented sound, but if
Exile In

Guyville
is a one-off, it has still earned a place in rock n' roll history.
Angel Aguilar
Playlist: Fuck And Run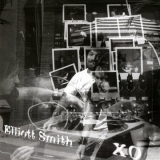 29. Elliott Smith
"XO"
There's a lot to be said about an artist who can channel such acute physical and psychic pain into their work without painting themselves as some sort of melodramatic sad-sack, or worse, a
clichéd
"rock n' roll" martyr. Such is the brilliance of
XO
which, despite its grandiose, high-gloss production and upbeat, melodic-pop sensibilities, is quite a downer. But it's a downer we can all share in, not simply a dark entry made in the personal diary of its author, but
moreso
a sounding board for all of the anxieties, neuroses, and unchanging, existential frustrations that plague every living being on the planet.
Andrew

Ciraulo
Playlist: Bottle Up And Explode
28. Nirvana
"MTV Unplugged In New York"
It's easy to build a mythology around
MTV Unplugged In New York
, and it can probably be reasonably supported, but it's also unnecessary. One listen to the anguished screams on the cover of
Leadbelly's
Where Did You Sleep Last Night?
will show you what Cobain was capable of. There's a fine array of covers throughout the album that also includes Bowie and three Meat Puppets songs, and it's hard to tell if it's more impressive that they are all arguably better than the originals or that they fit in so seamlessly with Cobain's originals which, arguably, include the definitive cuts of
About A Girl
,
Come As You Are
, and even
All Apologies
. This album makes it clear; Kurt Cobain was more than just a punk who understood pop (or vice-versa). He was one of the '90s truly great songwriters.
Forrest Cardamenis
Playlist: Where Did You Sleep Last Night?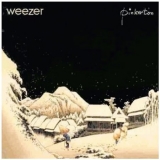 27. Weezer
"Pinkerton"
This is an object lesson in why the sound of a record needs to meet the demands of audience ears in order to become a hit. The quality of the songs were up to the standard of their monster first record, so why did this flop? It wasn't that the songs were too personal or raw (though they were those things), it was that Rivers didn't gussy the whole thing up to make it radio friendly, bringing the vocal up in the mix, editing out the flaws, and compressing the whole thing to pare down the dynamic range. Because he left the raw edges in, the wise aesthetic decision given the subject matter, he had to live with commercial failure, which blinded him to artistic success. Unfortunately, he learned the lesson too well, and never made the same "mistake" again. Alan Shulman
Playlist: Pink Triangle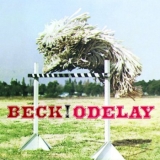 26. Beck
"Odelay"
(
DGC
/ Bong Load Custom – 1996)
If
Odelay
were recorded today, it would take years to put out, due to the massive amount of sampling strewn throughout the record. The main riff of the powerful opener
Devil's Haircut
was originally from Them's
I Can Only Give You Everything
. The sparkling
synth
of
Jack-Ass
is taken from the same band's cover of Bob Dylan's
It's All Over Now Baby Blue
. As for
Where It's At
, I wouldn't even know where to start. But it is those samples, combined with Beck's offbeat ways of using them that makes this album his masterpiece. It takes someone truly on top of their game to not only reuse these songs in a new, unique way, but to make them strong enough that they've replaced the originals in public consciousness. Along with
Paul's Boutique
by Beastie Boys,
Odelay
took sampling to a legitimate art form.
Joe

Marvilli
Playlist: Where It's At
25. A Tribe Called Quest
"The Low End Theory"
(Jive / RCA – 1991)
Hip-hop reached its highest conscience point with the Native Tongues collective, and A Tribe Called Quest's
The Low End Theory
, with their laid-back atmospheres, smooth-jazz samples and dynamic rhymes, probably stands as the foremost group of the moment. Released in 1991 and absolutely influenced by the fresh gangsta aesthetic from both American coasts,
The Low End Theory
managed to channel all the community's anger into a positive blend of constructive messages and optimistic rhythms –most provided by double bassist Ron Carter. A Tribe Called Quest's sophomore record is a masterful experience. Composed with heart from beginning to end, it's definitely one of hip-hop's golden moments.
Carlos

Dávalos
Playlist: Verses From The Abstract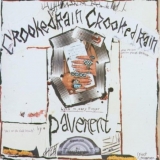 24. Pavement
"Crooked Rain, Crooked Rain"
(Matador / Big Cat – 1994)
Pavement were the quintessential 90s indie-rock band. All the slacker demeanour so wonderfully captured on their ultra lo-fi debut, Slanted & Enchanted, might well have been lost on their first trip to a studio, but in expanding, they only reinforced their earworm melodies, brought out all the resonances of their strange turns of phrase, and most impressively, all the moments where they sounded like they would simply collapse came out sounding glorious – the drawn-out closer Fillmore Jive is the slacker aesthetic at its most life-affirming. Range Life is like a too-perfect relic of its time, Smashing Pumpkins diss and all, complete with a video of them lazily walking backwards through festival crowds. But then, people will still be quoting Gold Soundz fifty years from now, because everything Pavement did on Crooked Rain, Crooked Rain sounded like a casually-delivered universal truth. Stephen Wragg
Playlist: Gold Soundz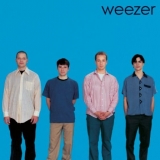 23. Weezer
"Weezer"
Weezer was destined to outlast the grunge explosion, if only because it scoffed at the notion that alternative music had to coexist with a glamorous façade. It came from a place that was sincere, one where it was okay to worship both the larger-than-life theatrics of KISS and the shimmering, clean-cut melodies of The Beach Boys. They found a way to seamlessly quilt both and discovered that it gave the sweet sounds of power pop a bit of a harder edge, painting the anguish of young love and broken family ties amidst that of a suburban landscape without the slightest artifice. The effort eventually paid dividends, and Weezer surprisingly managed to inch their way into the mainstream consciousness. To the liking (and loathing) of many, Weezer became the unlikeliest arena rockers, a self-knowingly uncool foursome that transcended their image by conveying their message with an all-inclusive embrace. Juan Edgardo Rodriguez
Playlist: Say It Ain't So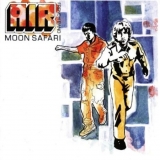 22. Air
"Moon Safari"
(Virgin – 1998)
Whilst the chillout movement of the late 1990s and early 2000s may not have been the most important genre of the time, it spawned several classic albums that are still enjoyed and revered to this day. One such album is Air's
Moon Safari
. Whenever any mention is made of Air, it's almost invariably followed by a reference to
Moon Safari
, for it's an album that, despite some modest efforts, Air have struggled to live up to ever since its release. It's an encyclopaedia of chillout, bringing together influences from styles including electronica, jazz and early
20th
century French classical music to create a complex and engaging soundscape.
Craig Stevens
Playlist: La Femme D'Argent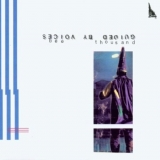 21. Guided By Voices
"Bee Thousand"
(Scat – 1994)
There's magic when someone can reach into the great collective unconscious that is contemporary music and pull out some real pop gold... even if it's only 45 seconds long. Yet that's what
Bee Thousand
is filled with, snippets of fleeting, indie rock thoughts woven into a lopsided tapestry of charming forget-me-nots. It's every far-fetched daydream you've ever had about rock stardom, but recreating it on a much smaller scale, imbuing it with a sense of sincerity. While Bob Pollard and the gang may have been just trying to rock out in each other's basements, it's precisely that spirit – of making music for the pure reward and joy of making music – that seeped out of their cramped quarters in Ohio and firmly cemented itself into the minds of independent music fans all over the world.
Andrew

Ciraulo
Playlist: Echoes Myron
1 July, 2013 - 07:29 — No Ripcord Staff