Music Reviews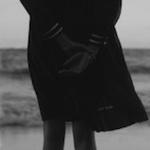 Cashmere Cat Wedding Bells
(LuckyMe)
Buy it from Insound

Until 2009, Magnus August Hoiberg was representing Norway as a finalist in the DMC World DJ Championships. After releasing his first EP three years later and making madcap remixes of Lana Del Rey and 2 Chainz tracks, popstar producer Benny Blanco invited him to Los Angeles, giving the music world an indication of Hoiberg's potential. This year he releases Wedding Bells, his second EP under the Cashmere Cat moniker, and to anyone weary of all the fanfare given to the chart-topping DJs du jour, this might just be your lifeboat.
Wedding Bells clocks in at 17 minutes, and although the ambition within is enough for an entire album, it is precisely enough time for Cashmere Cat to show off his range and personality without all the pressure. Take the Ludovico Einaudi-esque piano intro in opening track With Me. More than just a gimmicky flourish, it provides a compelling counterweight for the heavy beat that pounds in moments later while also introducing Cashmere Cat's penchant for creating sounds that are at once ecstatic and fragile, as though he wanted to meld the best of icy European EDM with the glossiness of modern day pop. If anything, the combination of bell twinkles, scintillating pianos and glitchy synth breakdowns brings to mind the image of a techno music festival situated in some modern upscale lounge.
Pearls displays a proud RnB influence with its pizzicato string groove set off with syncopated clicks and pitch-shifted ''yeas''. Every so often the song appears to take a breath and showers listeners with chill keyboard riffs that may be a little too reminiscent of the music used in smartphone commercials, but the energy never dips and there is always constant movement and steady pulse. In the title track, the beats clatter frenetically and the 808s thump in perfect harmony with the ambient stylings and the dance-pop chords while a shrill, distorted flute flutters in the background. At this point one can also affirm that Cashmere Cat loves his vocoder: unintelligible autotuned voices slur phrases over the glorious racket on every song, saving the EP from sounding like an awkward blend of DJ-assisted elevator music.
There should be no doubt that this is music to be closely appreciated as well as danced to, music that is just as worthy of quality headphones as it is of subwoofers. Final track Rice Rain is proof of this, dutifully ending the EP with climaxing beats and disarmingly buoyant drops. One almost wishes Cashmere Cat would have unleashed a storm of bass after hearing the percussion crescendo so masterfully, but the fact that he didn't is also somewhat re-assuring. It's as though his creative urges simply could not be helped.
Right down to the choice of his stage name, Cashmere Cat seems to be invested in making music that is luxurious yet accessible, original yet unafraid of its cutesy pop inclinations and all the while confident in its own idiosyncrasies. How long this approach will remain fresh or whether Hoiberg can maintain the quality of his productions after the novelty wears off are questions for later records. For now, enjoy Wedding Bells. It was made for no other purpose.
29 January, 2014 - 04:49 — Luiza Lodder