Music Reviews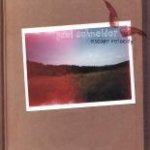 Paul Schneider Escape Velocity
(Semaphore Records)
Buy it from Insound

Paul Schneider is a youngish singer/songwriter from New York, with the requisite indie hair and acoustic guitar, and anyone's first impressions on hearing this description are bound to be a bit adverse. However, give Escape Velocity a spin, and you'll discover an album of simple song-craft and melodious lyricism.
This isn't intended to be a groundbreaking showcase of virtuosity, rather a fine demonstration of a dying art, that of the well-crafted pop song, stripped of pretension and over-indulgence. There's no meandering nonsense here, each song is a finely honed nugget of folky pop-rock, with the occasional country inflection. Others have mentioned Elvis Costello or the Smiths as a reference point, but there is less of the angsty, bilious politicising of those bands here than there is straightforward Beatles-esque pop tunes. This is well displayed on opening track Escape Velocity (Pulls A Body), which also echo's the late Elliott Smith's guitar work and David Gray's use of electronic beats. However, here they seem to be less of an integral part of the track, more a backing for the main song. Rather than being a bad thing, this emphasises the simplicity of the track, unlike David Gray, who, in tracks such as Babylon allows the backing to overtake the main track a little. Other highlights include the superb Heaven In Hand, which features a gorgeous bass-line and guitar interplay, before breaking into the song in a style reminiscent of Yesterday Went Too Soon-era Feeder, without the irritating power ballad posturing.
The occasional drift into Neil Young or Gram Parsons territory adds to the evocative atmosphere of the album, and again highlights the song-centric basis of Paul Schneider's work. This is an album to reminisce about the days when writing a fine song was more important than a fashionable haircut, and as such is worth your attention.
10 January, 2004 - 00:00 — Simon Briercliffe