Believe The Hype: No Ripcord Recommendations
Welcome to our Believe The Hype portal. Consider this a condensed guide to the very best new music reviewed on No Ripcord in 2013. Some of these picks provide a particularly challenging listening experience, while others will appeal to the vast majority on first listen; nevertheless, we consider them all to be essential examples of great music.
. . .
7 MAY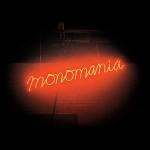 DEERHUNTER
"Monomania"
(4AD)
"The hasty changes between chiming rock balladry and stinging garage ensure that it is not as instantly cohesive as the transcendental noise of their past two efforts. But taken as a whole, Monomania is arguably their most imposing, and by far their most courageous, proving that Deerhunter have a frontman who's willing to open up his soul to fit the demands of the stage. It is projected within the realm of the avant-garde, which makes even more sense; this is, after all, a band that operates flawlessly as a formal oddity." 9/10
Click here to read Juan Edgardo Rodriguez's full review...
. . .
24 APRIL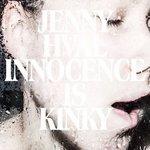 JENNY HVAL
"Innocence is Kinky"
(Rune Grammofon)
"Viscera was about the pure feeling of inhabiting a body, and Innocence is Kinky takes up the other side of that Cartesian dual, the theme of the metaphysical subject – the body remains, paradoxically, as a conspicuous absence (until, that is, it returns, like an invocation, on the album's closer The Seer). It's a more conscious, theoretical record than Viscera. But Hval uses some of these constraints to break out and comment on the performative aspects of her songwriting; the constraints of the song form begin to mirror the constraining aspects of social performativity (reminiscent of Hval's acknowledged influence from gender theorist Judith Butler), which enables some enthralling bending of the rules. It avoids sounding like an essay, because it's so sonically adventurous, and also deeply affective; it's a self-conscious work of art, but one that always manages to take you on a journey rather than demand work." 9/10
Click here to read Stephen Wragg's full review...
. . .
23 APRIL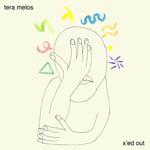 TERA MELOS
"X'ed Out"
(Sargent House)
"All the intricacies within X'ed Out are built within a structural understanding, New Chlorine a loud noise rock song defined mostly by Nick Reinhart's howling guitar fuzz and heavy percussion from drummer, John Clardy, and then the perversely conceived synth pop of Bite, whose jazz-rhythmic pluck andbubblegum melodic grace both overwhelm and captivate. The shimmer of Snake Lake is like a garage rocker serenade, a rusty solo cracking its veneer and setting up the high-tempo Sunburn, which is anchored reliably by its hook despite its liberties with time." 9/10
Click here to read Sean Caldwell's full review...
. . .
17 APRIL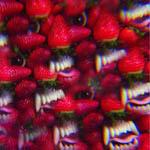 THEE OH SEES
"Floating Coffin"
(Castle Face)
"Following their excellent 2012 release, Putrifiers II EP, the band's new album, Floating Coffin, is enthusiastic and strange, a perfect good-time balance of the artfully absurd and the sonically robust. The album's first single, Toe Cutter – Thumb Buster, boasts a vibrancy that reads in plaids and prints, and it impressed me as the type of misfit outsider rock art that could have found its genesis years ago had Captain Beefheart serendipitously rendezvoused with Hairway to Steven era Butthole Surfers. Its slacker-ridden fuzzed out tone is one of the perfect sounds of 2013 and the smattering of surf guitar that serpentines the rhythm is a great touch, an acknowledgement of the band's allegiance to rock's past but not at the expense of its future. " 9/10
Click here to read Sean Caldwell's full review...
. . .
15 APRIL
CHARLI XCX
"True Romance"
(Asylum)
"True Romance is a simply stunning record. The Charli XCX persona might be so trendy and hyper-modern that it makes you want to run for the hills and listen to Midlake for all eternity, but to do so would be to miss out on what could well be the pop album of the year. She's proved that radio-friendly pop doesn't equal formulaic, that you can talk about being young without sounding immature, and that there's gravitas to a world that can seem to outsiders little more than animated GIFs and pictures of kittens. Make no mistake, this is now, and thanks to the stellar True Romance, Charli XCX is our soundtrack." 9/10
Click here to read Joe Rivers' full review...
. . .
12 APRIL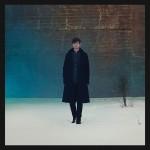 JAMES BLAKE
"Overgrown"
(Republic)
"Overgrown sees Blake expand on his lyrics on a more consistent basis, turn to the piano, and let his vocals into the forefront almost entirely free from processors and effects. Overgrown is a relationship album, maybe even a breakup album, and Blake bares his soul on each of the album's 10 tracks. The music, a more confident mix of melody, ambience, and dub production than anything Blake has shown thus far, mostly fills in the gaps and enhances the emotion, but the formalist is far from dead, he's just letting the feeling, sympathetic man show himself in what at first appears to be a more conventional style. " 9/10
Click here to read Forrest Cardamenis' full review...
. . .
11 APRIL
THE FLAMING LIPS
"The Terror"
(Warner Bros.)
"In many ways, The Terror seems to be the precise photonegative of the Lips' acclaimed 1999 album,The Soft Bulletin -- sharing a similar reliance on MIDI processors and assorted synth modules. But instead of using these devices to transcend a desperate situation (a la The Spiderbite Song), the band opt to wallow in its inherent uncertainty and dread. Honestly, it's hard to imagine any of these sounds came from the same equipment that produced the jovial, harmonically rich TSB. Rather, It seems more likely that Coyne and the gang teleported far enough into the future to see our planet's inevitable demise at the hands of a brutal supernova, recorded the sound it made, and brought it back to the studio for some quick edits and vocal overdubs. And no, it's not the blustering din of exploding buildings, erupting surfaces, and screaming Pompeian villagers caught in the debris, but rather a slowly suffocating noise basking in bright sublimity." 9/10
Click hear to read Andrew Ciraulo's full review...
. . .
9 APRIL
KURT VILE
"Wakin' On A Pretty Daze"
(Matador)
"Wakin' On A Pretty Daze strikes with a gust of pent up emotions, a trailblazing record that openly affirms a personal accountability for self without slipping into heavy-handedness. Vile is frequently adrift but always observant, making up the words as they come to him whilst articulating various vignettes of truths. He even pokes fun at himself for his inconsistent musings in the majestic closer Goldtones, in which he throws a clever retort in regards to how others may envision his songwriting technique:sometimes when I'm in the zone / you think I was stoned / but I never, as they say, touch the stuff. It only proves that Vile almost took a Workingman's Dead approach with this one, in which he takes a more laissez-faire, country-rock bearing that's a tad more rational in execution, but still manages to flow with effortless ease." 8/10
Click here to read Juan Edgardo Rodriguez's full review...
. . .
19 MARCH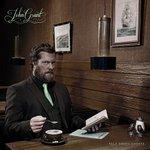 JOHN GRANT
"Pale Green Ghosts"
(Bella Union)
"Grant's work here aims at something much more rare than perfect – to be entirely necessary, serving to not only function as an essential outpouring for the artist, but as a well-intentioned fount of advice to the listener; serving as a reminder that no matter how bleak things seem there are still reasons to laugh, hope and be grateful, as the endearing humility of It Doesn't Matter to Him's opening thoughts, 'If I think about it, I am successful as it were, I get to sing for lovely people, all over this lovely world', pinpoints. Who would've thought that a break-up album could, amongst all the bitterness and recrimination, leave such an over-abiding sense of warmth and generosity?" 10/10
Click here to read Mark Davison's full review...
. . .
8 MARCH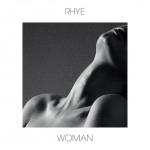 RHYE
"Woman"
(Innovative Leisure)
"Given the slick near-perfection of the album, the duo's claim that their work was born out of a handful of astonishingly productive jam sessions with precisely zero waste (which, on the negative side, means that there's nothing in the vault for album number two) seems a little incredible. Yet even so, the backstory of the album's creation is important in attempting to understand its success, as such a focused, yet relaxed, song-writing atmosphere has resulted in something completely sophisticated yet entirely effortless, and genuinely warm, thanks in part to the well-placed orchestrations, or the shoe-gazing guitar and sax (they had to get it in somewhere) of the appropriately titled One of those Summer Days, calling to mind the LA sun that the duo work under." 9/10
Click here to read Mark Davison's full review...
. . .
27 FEBRUARY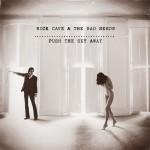 NICK CAVE AND THE BAD SEEDS
"Push The Sky Away"
(Bad Seed Ltd)
"As the album draws to a close with its final, titular track, synths wobble in and out of each channel. Cave urges that you must keep on pushing, push the sky away. For an artist who has made more albums that people will call his "best album" than maybe anyone else in history, it sounds like self-help. Every time someone thinks he has reached his artistic piece, be it the Bad Seeds debut From Her To Eternity toTender Prey, to the pop-structured sadness of Let Love In, to the break-up of The Boatman's Call, and again with the career-summating No More Shall We Part, he finds a way to do something new and different, make a new "best album." Cave has pushed the sky away again and again and again. What's remarkable is that he always reaches it within a few years." 8/10
Click here to read Forrest Cardamenis' full review...
. . .
25 FEBRUARY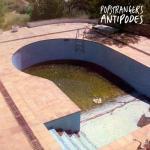 POPSTRANGERS
"Antipodes"
(Carpark)
"Antipodes is that rare record that looks at the demise of grunge/post-hardcore as a popular medium while glorifying its dying days, an unfortunate fate brought upon them before big labels turned their attention towards pop rock earnestness. And yes, it also hones at some light Britpop sensibilities, butPopstrangers make sure to seamlessly embed both, instead of designating them as separate entities, in a way that comes across as natural when it should feel alien to them. That Popstrangers felt inspired to emulate a sound that, at that point, was at the brink of extinction and make it relevant only reinforces its potential appeal for a newer generation. There's a reason why bands seldom make records like these anymore, whether it's due to a fear of sounding dated or not being able to apply themselves with as much proficiency. It fiercely captures the ambivalent temperament of a tightly knit band whose semi-abstract lyrical quips and almost-stifling transitions augment a baleful mood as a way to release tension. The grunge youth may have outgrown that phase by becoming complacent, middle-class professionals with nice cars, but since everything is cyclical in life, now is the turn for bands like Popstrangers to remind us that there's still a lot to get angry about. " 8/10
Click here to read Juan Edgardo Rodriguez's full review...
. . .
21 FEBRUARY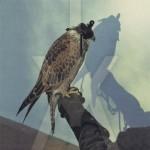 ICEAGE
"You're Nothing"
(Matador)
"New Brigade was such a fully-formed statement from such a fresh-faced band that they easily could have released a carbon copy of their debut and people would still be impressed. However, with the exception of maybe a few tracks, it's hard to imagine many of You're Nothing's tracks appearing on their debut in the same form, despite the fact that the composition of the band and their established sound is virtually unchanged. The manic pop of Coalition, with its anthemicdueling riffs, verges on power-pop while still delivering teeth-gnashing hardcore, and In Haze, with its massive, gymnastic riffs, is Iceage blown to stadium sized proportions, or at least a really packed basement." 9/10
Click here to read Peter Quinton's full review...
. . .
19 FEBRUARY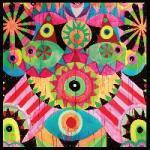 DAN FRIEL
"Total Folklore"
(Thrill Jockey)
"Ulysses is indicative of Friel's propensity for expressive improvisation, colliding his ferocious whims and dissonant impulses. The intense sound propels into the brain sparking constant images of subterranean chaos. In many ways, Ulysses is the magnificent axis upon which Total Folklore rotates, focussing sounds towards electronic beats and samples." 9/10
Click here to read Matt Bevington's full review...
. . .
10 FEBRUARY
TORRES
"Torres"
(Self-released)
"Her words are cultured and grounded. She doesn't go on about how love and life have taken over her. She doesn't give off an impression of being swept away by uncontrollable urges or vehemence. There's a blend of cynicism and politeness in her voice. She's reassuring and practical, while admitting to all the things that are wrong. She apologizes for the way she loves in Jealousy and I – jealousy gets me sometimes, but I don't mind/no I don't mind. There is no pain or punishment in her desires – just very well placed passion." 9/10
Click here to read Randi Dietiker's full review...
. . .
8 FEBRUARY
GROUPER
"The Man Who Died in His Boat"
(Kranky)
"The songs on The Man Who Died are every bit deserving of their somewhat askew presence in the Grouper canon. It's the sound of a musician exploring the possibilities of her then finely-honed style; it's interesting now to look back at how much of it she's since abandoned while exploring similar themes. It lacks the seamless cohesion of other Grouper records, but then Grouper is one of few musicians who could pull off an odds-and-ends record so convincingly, because she still sounds like no one else out there." 8/10
Click here to read Stephen Wragg's full review...
. . .
7 FEBRUARY 2013
MY BLOODY VALENTINE
"m b v"
(Self-released)
"It took all this time for Shields to answer that all too significant question, what would the follow-up to Loveless sound like? And one could eternally romanticize the development of mbv as a painstaking journey to perfection, and learning that such a record came together as a result of all the band members coming together only proves that the reasons behind the delay were, well, human. mbv follows its predecessor without aggrandizing its past resources, and as such, delivers a wallop of sweet, sweet distortion in a way that comes naturally to them." 8/10
Click here to read Juan Rodriguez's full review...
. . .
16 JANUARY 2013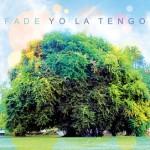 YO LA TENGO
"Fade"
(Matador)
"'Cohesive' might not be the first thing that comes to mind upon listening to Fade for the first time, as the album's ten tracks, relatively simple and even standard as they are for Yo La Tengo, exist in dense, foggy ecosystems as vibrant and full of life as the breathtaking tree on the album cover. Through even the simplest of tracks, Yo La Tengo maintain an aural glow from beginning to end, with tracks like Stupid Things and the folky I'll Be Around exuding a somber and sincere type of romance and elegance that converge seamlessly." 8/10
Click here to read Peter Quinton's full review...
. . .
More releases will be added to Believe the Hype as the year progresses. Keep checking back for regular updates. For track recommendations, please visit our new Singles Blog page.