Music Features
Ardyn (Interview)
By Craig Stevens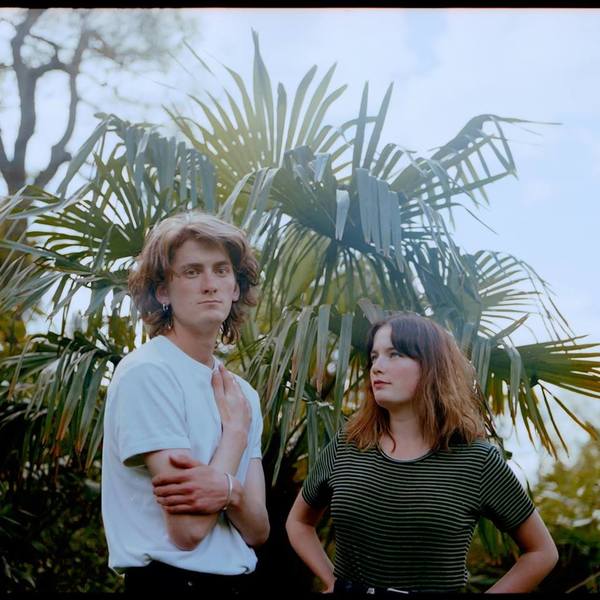 The latest single from brother-sister duo Ardyn, Together, represents the start of an exciting new chapter for the band. Its Fleetwood Mac-esque harmonies and gentle, yet infectious dance beat, bring a sound altogether different from their two EPs, and a very promising first taste of their forthcoming debut album.
Following a recent set in Bristol, Katy from the band took some time to talk to us at No Ripcord.
To start with, a few words about Together:
The track was produced by Tourist. He's signed to a publisher on our label. He heard it and loved it, and said he wanted to produce it. I was skeptical because he'd never produced anyone else before, just his own music. But it works really well. We've got a few new songs coming out soon that were produced by [member of Simian Mobile Disco and producer for Arctic Monkeys' AM] James Ford. In fact, we've ended up working with a real mixture of producers, from dance music producers to more traditional producers.
In this day and age, music is so instant that the only way to get people's attention and also to challenge yourselves, is for every single song to sound different. There are no rules anymore, no making an album with one particular sound. But that means we can make the album that we really want to make.
We're going to be doing loads of releases and we want to make sure that every one has a different identity. We've done almost every track with a different producer, which at first I was really against because I was more of a traditionalist. But since doing it, I think it's helped us realise how far we can go.
We're getting to the final stages of an album and it feels really good. We felt as though the first couple of EPs did a job, but we knew that we needed to get to the next step. The first one was quite alternative and on the second one, we felt there were maybe one or two more songs that could be singles, but this time, we wanted to write the very best music we can and not write any shit songs. Obviously, we have written loads of shit songs behind close doors, but we need to make sure that none of them get released!
Prior to starting Ardyn, Katy and Rob played together in a band called Kitten and Bear. Katy explains how the history of the band, and the reasons for rebranding as Ardyn:
We're very lucky that BBC Radio Gloucestershire picked up our demos and played them when we were only 15. We'd never even played a gig when they called us up and asked us to do a Battle of the Bands. We were doing our GCSEs at the time! But anyway, we did it and we won, and then at our first gig, we got picked up by management. We were very lucky to be spotted at an early age and really nurtured until we were ready.
We were in Kitten and Bear from the age of 15 to 19 and we felt like it was a great first step for us. But we knew it was a bit of an immature name. We were very young and it was a young-sounding name. We wanted to start afresh and challenge ourselves to do something that wasn't just acoustic. And to do something more poppy and more alternative. We were so young when we got picked up. And we thought "okay, we've done this, it's gone as far as it can go. Let's start again, and do something more exciting, I guess."
Obviously, it's still me and my brother, it's like we're still in the womb, still attached. So that element hasn't changed. But we have grown so much in our songwriting, and having a live band around us, plus all the people we work with - I feel like we're getting more confident in our sound, the more we do. I think it was the best decision we could have made.
So what advice would Katy give to an aspiring band or artist looking to get noticed?
I'd say that you need to hound your local radio station. And I guess also, just get out there. Find the nearest city that has music going on and see where you can play gigs. Me and my brother played so many random gigs in rugby clubs and beer festivals. You've got to get out there because you don't know who's going to be in the audience.
And finally, a few words on Ardyn's influences and their family's musical background:
My parents liked The Beatles and Kate Bush. We used to love Parachutes by Coldplay and my friend told me about The Maccabees, and now I love The Maccabees. I found about Joanna Newsom because I got compared to her! I really like her, I saw her at the Hammersmith Apollo a few months ago. And PJ Harvey's another influence too. So mostly old, classic bands, but there are also new ones that I really like, like Badbadnotgood. There are so many different influences.
My dad played in several local bands and my mum and dad used to be in a band called The Blues Grinders (or something like that!) They used to do jazz music. They've always been really encouraging of us. Rob and I were introduced to music from a very young age. When our mates went out on their bikes or skateboarding, we'd stay in and write songs for fun!
You can watch the video to Ardyn's track Together here and find out more information about the band on their Facebook page or website, http://www.ardynband.co.uk
21 June, 2017 - 23:12 — Craig Stevens