Music Features
The Best Albums of 2020
By No Ripcord Staff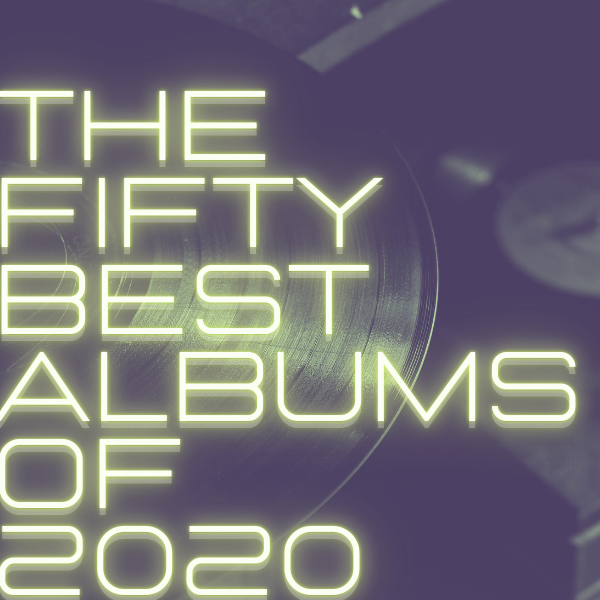 So this is it! It's time to reveal our top albums of the year. A longstanding tradition since 2002, our full list consists of 50 albums selected by the entire No Ripcord staff.
...
50. Thundercat
It Is What It Is
(Brainfeeder)
Bass virtuoso and hoodie aficionado Stephen Bruner, better known as Thundercat, picks up where 2017's Drunk left off in It Is What It Is. If you enjoyed that record's mix of funk, 80s AOR, astonishing musicianship, and lyrics written by a lovable stoner, there's plenty to love on this album too. However, here Thundercat seems to have kicked everything up a notch. Sure, Dragonball Durag is little more than endearingly goofy on first listen, but there's insecurity beneath the surface; the album is dedicated to Thundercat's friend Mac Miller, who appears on the title track. Most captivating of all, however, is Black Qualls—an addictive jam that encapsulates what Thundercat is all about, combining the talents of 80s icon Steve Arrington, Childish Gambino, and Steve Lacy to create one of the best songs of the year. - Joe Rivers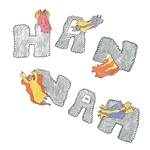 49. Lomelda
Hannah
(Double Double Whammy)
Lomelda's latest contains all the hugs you didn't get this year in one warm fleece package. Sometimes they are hugs from afar, and Hannah Read doesn't abandon her affinity for trying to bridge distances—both physical and emotional. Hannah Sun aches from far-flung geographies, but It's Lomelda brings her favorite bands into the same room. Low key magic. - Mark Moody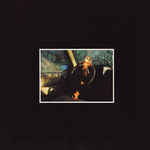 48. Greg Dulli
Random Desire
(Royal Cream/BMG)
After fronting two cult bands over the course of some thirty years—The Afghan Whigs and The Twilight Singers—Greg Dulli has, at 55 years old, released his first solo album, Random Desire. While Dulli's previous work delved into dark, messy relationships and visceral narratives fraught with violence, alcohol, and awkward sexual encounters, his latest is reflective and even, at times, hopeful. His music was always ahead of its time in the 90s, a north star for bands like The National. However, unlike The National, Dulli still knows how to plug into his dark side. Playing all the music himself and invoking a modernized 90s alt-rock sound, Dulli hoped to create a personal album he would then tour in 2020 to share with the world. The tour was cancelled, but Random Desire persists as the soundtrack to our own lost nights; a candle we can light in dark rooms, its glow enabling us to persist. - Kirk Sever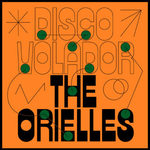 47. The Orielles
Disco Volador
(Hevenly Recordings)
There's something delightfully spacey and playful about The Orielles' genre-blending sophomore release. The cheekily-named Disco Volador, which translates to frisbee or flying disc, could easily be the soundtrack for a campy, 60s space jaunt (Barbarella remake anyone?) or feel quite at home piping through the PA system of a slick Vegas lounge. But don't write Disco Volador off as background music. A buffet of retro influences, from french pop to funk to disco to psychedelia, stuff each track full to bursting, one dreamy, jangly confection after another. If it sounds schticky, well, it just might be; but like Stereolab and The Go! Team before them, The Orielles have crafted an unmistakable sound: vintage but not stale. - Gabbie Nirenburg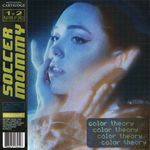 46. Soccer Mommy
color theory
(Loma Vista)
Sophia Allison's second LP boasts a shinier, brighter sound than her debut Clean, but its themes are undoubtedly more somber. Allison splits her record into a 3-colored rainbow of blue, yellow, and grey—representing depression, mental, and physical illness, and mortality, respectively. It is an album that is undoubtedly cathartic and personal to Allison, and people who have had to battle the blues, yellows, and greys of depression will feel pangs of truth from the record and will connect with it in their own way. The brighter sound is a deliberate contrast to its painful themes, and the nineties tones and structures of Allison's songs will capture the hearts of those who hold the decade's alternative heyday close to theirs. - Carl Purvis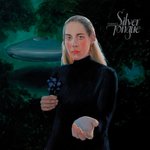 45. TORRES
Silver Tongue
(Merge)
Mackenzie Scott knows that love isn't just roses—it's also hard work and overcoming fear. On Silver Tongue, her latest album as Torres, she gives an uncompromising account of the ups and downs of falling, and staying, in love. "When you said you couldn't swing it / You gave me a good scare for a minute there," she sings on Good Scare over dramatic drums. As her romance temporarily dissolves on Good Grief, Scott's guitar speaks in snarls as she argues that "If you were to leave/There would be no silver lining." But it's through those trials that her and her partner find devotion, like the reminder of love on the skittering Last Forest, the country-tinged commitment of Dressing America, or the promise to "love you all my life" on Gracious Day. By unearthing her desires and the labor needed to make it work, Torres made her finest album yet. - Joe Marvilli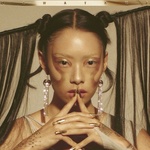 44. Rina Sawayama
SAWAYAMA
(Dirty Hit)
Off the Dirty Hit factory line of "genre-bending" artists, Rina Sawayama is the one worth wading through the cliches for. SAWAYAMA is bursting at the seams with shiny, neon pop, whether satirising or indulging it. The album moves at a frantic pace, a chaotic mix of early naughts influences that can only work by someone that understands that to get properly into the spirit, the most important thing is to sound as brash and cocky as possible. This is an assured and accomplished debut from an artist who is already almost a perfectly packaged popstar. Maybe the biggest injustice of this year was that I hadn't had the chance to be turned away from a club that had Commes Des Garcon (Like the Boys) booming in the background. The good news is it'll sound as good on the dancefloor in 2021 as it no doubt will in 2041. - Matthew Smith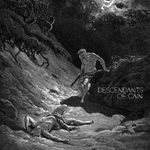 43. Ka
Descendants of Cain
(Iron Works Records)
In Descendants of Cain, Ka embarks on an impressionistic voyage into the bowels of purgatory, or hell, or Brooklyn. Like Steinbeck, Ka sets his sights on the land east of Eden, where sin is paradoxically linked to success, and morality to suffering. Living in the grey area between sin and morality is the only way to exist with a fragment of dignity. Songs are brief and subdued, but the lyrics are epic and poetic, using the biblical descent into sin as a way of comprehending Brooklyn. Lyrics and music mine the intersection between black and white biblical films, sampled jazz, and guttural electric sounds and beats. Steinbeck called East of Eden his magnum opus, and one might say the same of Ka's Descendants of Cain. - Kirk Sever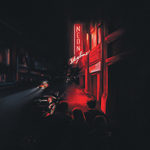 42. Andy Shauf
The Neon Skyline
(ANTI-)
By the time we sit down to reflect on the year that was, January always feels like the distant past. This year it resembles a bygone era. Writing in these pixelated pages, our very own Juan Edgardo Rodriguez described The Neon Skyline as "a slice-of-life narrative that instantly feels relatable." Who would have guessed that by December, we'd face such a struggle trying to imagine ourselves in its titular bar, knocking back beers with the protagonist as he remembers and regrets. But while this is a face-mask-free, pre-pandemic artifact, it remains a rather lovely one, a warm swirl of hazy emotions, vague enough at times to provoke nostalgia in the listener —and boy do we need some of that to get us through this long winter. - David Coleman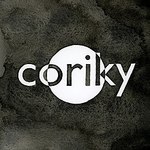 41. Coriky
Coriky
(Dischord Records)
Coriky has been an active band since 2015. For the first three years of its existence, it was an unnamed creative endeavor composed of Ian MacKaye (Fugazi, The Evens), Amy Farina (The Warmers, The Evens), and Joe Lally (Fugazi, The Messthetics). Delivering an album mere months before Dischord Records (MacKaye's much-celebrated and seminal record label) recognized its fortieth anniversary, the group's self-titled debut warranted listeners to find ways to compare the group to Fugazi and The Evens. And within the first few seconds of the album's lead single Clean Kill, those similarities are easy enough to identify. Coriky, though, is less the culmination of what its members have done than it is a genuine and engaging new act. The vocal harmonizing between MacKaye and Farina that defined much of what made The Evens special remains, but Lally's presence widens the scope—Have A Cup of Tea a perfect example.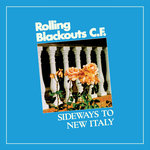 40. Rolling Blackouts Coastal Fever
Sideways to New Italy
(Sub Pop)
Rolling Blackouts Coastal Fever's everyman rock n' roll is as commonplace as it gets, sure. But if you think about it, the Melbourne, Australia five-piece aren't in it to impress. And in Sideways to Italy, they let their guitars and seamless three-way songwriting do the talking with some of their most tight-knit songs to date. Meddling into matters of the heart, the bands tap into their emotional side with considerable sophistication and detail on She's There and Cars in Space. Other times, like on Not Tonight, they inject a sense of humor that is hard to miss when getting lost in their wall of dense guitars. The band is always attuned to how geography indirectly affects their daily lives, but on this album, it's revealing how it also changes their attitudes and feelings. And when you're writing songs as tuneful as these, it makes these narratives all the more satisfying to untangle. - Juan Edgardo Rodríguez
39. Taylor Swift
Folklore
(self-released)
Generally, when pop megastars have been able to retreat into private studios and reject record company notes, the results have been solipsistic and out-of-touch. When Taylor Swift had it forced upon her, the album she came up with completely bucked that trend. Empathetic rather than empty, and self-aware rather than self-centered, Folklore weaved together epic scope with domestic drama, and wide-eyed nostalgia with barbed commentary. While her seasoned bunch of remote collaborators—chiefly Jack Antonoff and The National's Aaron Dessner—rose ably to the challenge, the album's self-assurance, pop sensibilities, and deeply intelligent sense of humor were all qualities that only Swift could bring—and the combination points to a genuinely exciting new chapter in her career. - Mark Davison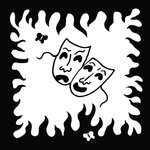 38. Dehd
Flower of Devotion
(Fire Talk)
"It's okay to be lighthearted in the face of despair." That's what Emily Kempf, the lead singer of Chicago trio Dehd, said regarding their latest album Flower of Devotion. Never has this approach been so relevant, and it's heard everywhere on the band's most effortless album to date—whether it's through Kempf's hiccupy voice and vocal harmonizing, punctuated playful shrieks (Disappear), or tongue clicks (Haha). The album's hushed, polished production evokes the likes of Wild Nothing and Atlas Sound. And yet the songs also shine and uplift, the equivalent of opening the curtain on a sunny morning. "Baby, I love ya / Always thinking of ya," Kempf sings on opener Desire. Whether she's talking about her bandmates, a lover, or a close friend, it's this sincerity that makes Flower of Devotion such a joy. - Carlo Thomas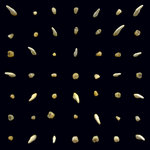 37. clipping.
Visions of Bodies Being Burned
(Sub Pop)
Leveraging horror as a means to speak truth to society's ills isn't new—John Carpenter and George Romero have careers defined by horror-as-statement films—but clipping.'s terror-laced examination(s) smartly induces distress but with an affecting boom-bap. Its title inspired by a line from Geto Boys' 1991 single Mind Playing Tricks on Me, Visions of Bodies Being Burned is, appropriate to its theme, a sequel to 2019's There Existed an Addiction to Blood. Sampling Scarface's memorable line, Say My Name is rife with head-knock and the trio's signature dissonance, as the group retains their fascination with power electronics (essential to the composition of Something Underneath and Make Them Dead) and sonic discord but not at the expense of a good beat. The "final girl" tribute '96 Neve Campbell (featuring verses from Cam and China) is one of the album's more fun inclusions, taking advantage of a trope and shifting its narrative. - Sean Caldwell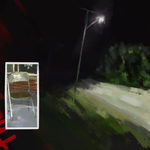 36. Car Seat Headrest
Making a Door Less Open
(Matador)
Will Toledo, it seemed, had lost his mind. When he announced Car Seat Headrest's follow up to their acclaimed 2018 rerecording of 2011's Twin Fantasy, he did it in character as "Trait," a frightening gas-mask clad alter ego. The message was plain enough: Car Seat Headrest is going to be different now. The song, and later the album, followed through on that promise, unashamedly. The rhythms were shifting, not driving, half a step from collapsing entirely; the synth textures that had touched up the group's earlier records were newly dominant on highlight tracks like Deadlines (Thoughtful). Making a Door Less Open refuses to stick in its place, and as such, was received with some serious apprehension, but there's a catch: it is wonderful, with no reserve. Toledo pulls textures from a vault I hadn't realized existed, and in being willing to close one door, he opens a million more. - Simon Sweeney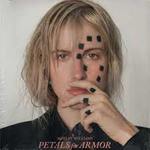 35. Hayley Williams
Petals for Armor
(Atlantic Records)
Even in its three-disc, fifteen-track sprawl, there's a restraint to Hayley Williams' Petals for Armor. Paramore's characteristic stadium-sized choruses are largely absent, replaced by a steady pulse of relatively-hushed, slow-burning, groovy pop. It's got some pep, it's got some swing; the hallmarks of what Williams has worked with through her career are still present and strong. But there's a new sense of texture, an opening up to shuffling groove and lush harmonies. On Roses/Lotus/Violet/Iris, unequivocally one of the finest songs of the year, Williams pulls in the fine voices of boygenius (Julien Baker, Phoebe Bridgers, and Lucy Dacus) and crafts a shining, gorgeous testament to womanhood and harmonic bliss. Even when, halfway through the track, the beat drops out and leaves Williams alone with her voice, she doesn't shoot for the anthemic skies; she muses, intoning calmly with a serenity she hasn't displayed before. It's perfect. - Simon Sweeney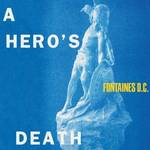 34. Fontaines D.C.
A Hero's Death
(Partisan Records)
The Republic of Ireland has been a goldmine of essential new guitar bands over the past couple of years, with the likes of Pillow Queens, Just Mustard, and The Murder Capital bursting out of the Emerald Isle with vital music. Fontaines D.C. are perhaps the most impressive of the bunch, rapidly following up their excellent debut with A Hero's Death. The first take from it is its sheer power—a departure from the major key incline of Dogrel to an almost nihilistic, incessant, and palpitating thrum. The first bit of respite comes in the shape of the record's keystone You Said, with the urgency of Grian Chatten's vocals reined in, resulting in the band showing their more delicate side and distilling the perpetual bruising nature of their sound. Fontaines D.C. are a crucial band, and will be going forward. - Carl Purvis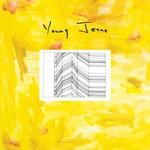 33. Young Jesus
Welcome to Conceptual Beach
(Saddle Creek)
There's an indescribable nature to Welcome to Conceptual Beach, the new album from Young Jesus. Led by vocalist/guitarist John Rossiter, the LA band connects atonal guitar freakouts, jazzy breakdowns, and straightforward post-punk with ease. On opener Faith, they start and end with a tense drum beat but move between singalongs and hazy guitar work in the interim. Root and Crown is backed by weaving acoustics and steadfast harmonica, while Pattern Doubt creates a tapestry of gaudy saxophones, Bon Iver-esque harmonies, and fluttering pianos. Everything comes together on the closer Magicians, where over glitching electric guitars, Rossiter notes "the holiness of everyday." Despite the song's 10-minute run length, it's the most cohesively beautiful thing Young Jesus creates on their wandering and wonderful Conceptual Beach. - Ethan Gordon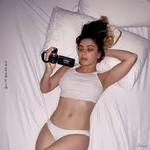 32. Charli XCX
How i'm feeling now
(Warner Brothers UK)
If Taylor Swift's Folklore represented the serene, sourdough, and banana bread stage of pandemic life, How i'm feeling now's analogue was the bored/drunk self-administered makeover. And it turned out to be a good look for Charli XCX. Her hyperpop aesthetic has always felt more a product of the digital space than the real world, so she was perhaps better suited than most to the pivot to WFH-life. However, the very public, rapid-response nature of How i'm feeling now's genesis allowed and enabled her to create something that felt less arch and more sincere than her past works, equal parts twitchy impatience and loved-up gratitude. An immense-sounding work, even when played over a Zoom call. - Mark Davison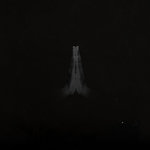 31. SAULT
Untitled (Rise)
(Forever Living Originals)
Having surfaced out of nowhere over a year ago with virtually no promotion (other than a mention from rapper Little Simz), the still-mysterious project has since released four albums at a prolific rate with a sense of urgency. Fusing decades of black music with songs full of hot-button topics like racial injustice and the ongoing issue of police violence, SAULT spare no expense in laying out ugly truths while questioning the loss of innocent lives over the most trivial of reasons. Untitled (Rise) continues to examine these issues with unflinching honesty and demanding answers while struggling to maintain a sense of self in the face of prejudice that only seems to be growing uglier. For all of the righteous anger and despair, Untitled (Rise) maintains a sense of hope and even expresses joy in the face of growing adversity, which makes it feel like an act of defiance—especially in 2020. - Jeremy Monroe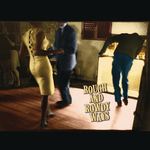 30. Bob Dylan
Rough and Rowdy Ways
(Columbia Records)
It's been said before, but Rough and Rowdy Ways seems like Bob Dylan's final grand effort before hanging up the towel. You've got the rambling blues of False Prophet and Goodbye Jimmy Reed, the winding ambiance of I Contain Multitudes, and the warm classic pop of I've Made Up My Mind to Give Myself to You, but none of the instrumentation matters all that much in comparison to Dylan's stream of wondrous, sometimes cheesy, confusing and brilliant prose. All of it comes to ahead on Murder Most Foul, where Dylan uses a series of pop-culture references to firmly place himself within the lexicon of modern history. No one should be able to pull this off, but Dylan does it magically. - Ethan Gordon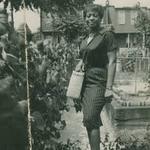 29. Jeff Parker
Suite for Max Brown
(Nonesuch Records)
Go Away, the lead single for Jeff Parker's Suite for Max Brown, with its jazz-oriented propulsion and groove, unintentionally offered the question "What would've happened had The Meters worked with Tony Allen?" a solid response. Known for his work with Tortoise, Parker's affinity for multi-genre appreciation is evident throughout this album, from his fret-interpretive rendition of John Coltrane's After the Rain to the sample pastiche of C'Mon Now—bringing to mind the inventive loops buried beneath an array of vocal turns a la De La Soul or A Tribe Called Quest. Suite for Max Brown is jazz in a modern context, Parker tracing back from Thelonious Monk's Underground to Return To Forever and then venturing well into The Roots' Illadelph Halflife and the Blue Note reinterpretations that Madlib pursued with Shades Of Blue. It's cohesive, funky, and pleasant, a word I'm not too comfortable using but, nonetheless, feel applies. - Sean Caldwell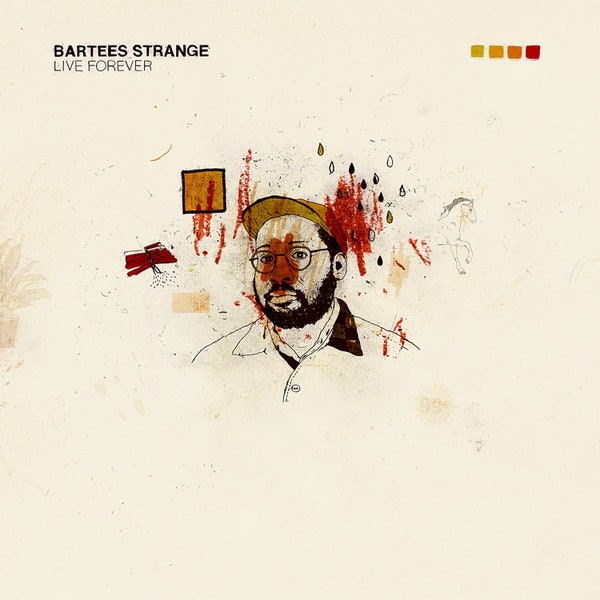 28. Bartees Strange
Live Forever
(Memory Music)
As we enter our third decade of digital music consumption and second of the streaming era, artists with omnivorous influences and whiplash stylistic restlessness are no longer surprising. What's still all-too shocking and impressive, however, is when an artist leans into this restlessness with uncompromising flair, puts out a debut with no genre touchstone unturned, and pulls it off like a natural. But Bartees Strange's Live Forever is undoubtedly a rare flower of a debut, one that swerves between cinematic indie rock, shoegazy R&B, folk, synth-pop, and more while wrapping everything in a singular, intimate croon that makes the whole adventure feel like the work of an auteur. It's impossible to know where Bartees will go from here, but Live Forever's smorgasbord of delights proves that he can go anywhere he wants—and it will be a hell of a ride. - Peter Quinton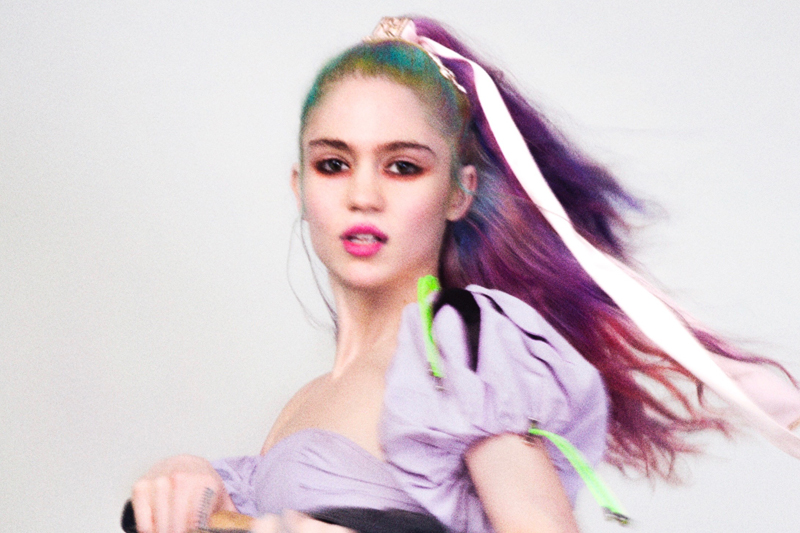 27. Grimes
Miss Anthropocene
(4AD)
Some artists have a gift for releasing the right album at the right time. With Miss Anthropocene, Grimes once again captures the zeitgeist. Her latest album is the sound of the apocalypse, apt for the turmoil of 2020. On Darkseid, the beat shudders like the earth being ripped apart by meteors, as 潘PAN raps in an increasingly frenzied voice. My Name Is Dark adds some bounce to 90's alt-rock for Grimes' nihilism, a channel for her screams of frustration and rage. But it's in finding beauty among the chaos that makes the album stand out. So Heavy I Fell Through the Earth glides around a high-pitched, fragile melody. 4ÆM moves effortlessly between operatic crescendos and heart-racing propulsion. Delete Forever sways with acoustic chords, adding brightness to its melancholy tale of addiction. This is where Miss Anthropocene lives and excels, in the twilight hours at the end of days. - Joe Marvilli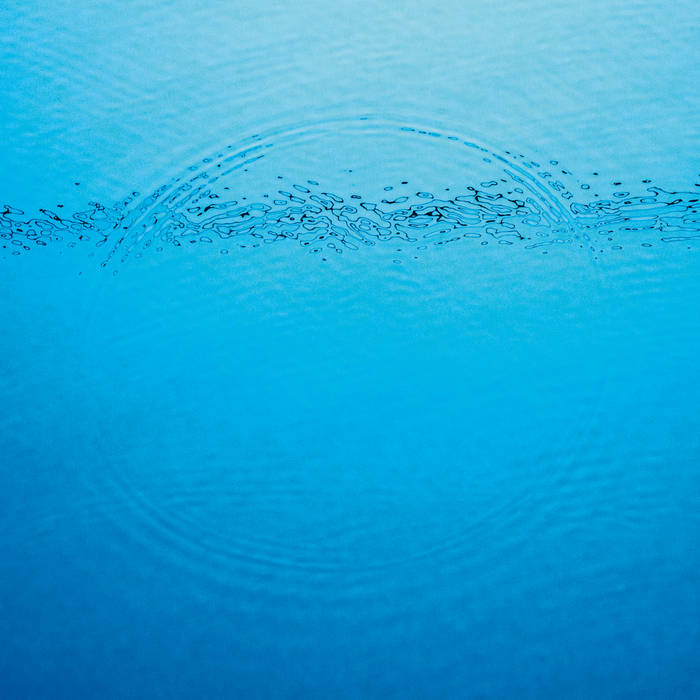 26. Caribou
Suddenly
(Merge)
Suddenly is a magnificent return for Dan Saith as Caribou after a six-year absence. It is deceptively simple compared to what has come before but just as delicately considered. There are the heavy-hitters in Home and Never Come Back, as well as explorative and searching cuts that break apart halfway through and become transformative. An album name has never felt as apt as when a song like You and I bursts into life. Suddenly is a mediation of love and loss that will make you dwell briefly before giving the urge to dance. This is music that can provide a soundtrack to your Zoom parties, as well as one to the engulfing silence when everyone disconnects. - Matthew Smith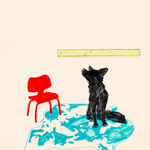 25. Dogleg
Melee
(Triple Crown Records)
The basic elements of a rock band—guitars, drums, voices, amplification— can transform pain into something truly miraculous. Bands that prove this better than others take these elements and make them sound imposingly huge, unstoppably momentous, and addictively fun—a document that seems impossible to gestate from regular people just trying to get through life, yet could only come from such a source. On their first full-length effort, Minnesota's Dogleg made this grandiose feat look incredibly easy. Yet there's nothing lazy or uninspired about Melee's 10 tracks, a veritable greatest hits of scorched-earth emo that refuses to compromise a minute without electrifying hooks and angsty shout-alongs. All that shouting hints at vivid anxiety and despair, but as Melee challenges, you can either "keep it locked up in your head forever" or make something beautiful out of it. - Peter Quinton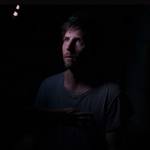 24. Owen Pallett
Island
(Domino)
What started as a relatively quiet year turned out to be one of the most prolific for Canadian composer Owen Pallett. With two projects released simultaneously, Pallett explored their more cinematic side on both while illustrating different baroque art forms. While the soundtrack to the documentary Spaceship Earth served to color within the film's grand and inspiring concept, Island allowed they to draw vast, wondrous paint strokes outside their otherwise intimate folk performances. The album's theological concept is profoundly dense, but Pallett's abundant lyrical ideas never get in the way of their compositional playfulness. From fingerpicking patterns set against orchestral flourishes (Transformer, Fire-Mane) to fast filigree piano work over bombastic brass and wind sections (A Bloody Morning,) Pallett's melodies punctuate an otherwise nocturnal mood with beguiling intensity. And though it's frequently mysterious, there's a palpable clarity that begins to unravel the more time you spend inside—an inward-looking island Pallett only resides in that is very much unto itself. - Juan Edgardo Rodríguez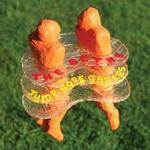 23. The Beths
Jump Rope Gazers
(Carpark Records)
Nineties alt-rock was never known for its tricky turns of phrase or clever insights. That's not what we needed it for; even when the words were decipherable, the point was either the potential for moshing or teen romance—and sometimes both. On their sophomore release, The Beths have taken the familiar energy of erstwhile powerhouses like The Cardigans, Veruca Salt, and Letters to Cleo, dusted them off, stripped the melodrama, and added layers of maturity. Frontwoman Elizabeth Stokes tempers expectations straight out of the gate with whip-smart wit and syncopation. The raucous opener is one of the few tastes of Future Me Hates Me, The Beths ecstatic 2018 debut, that Jump Rope Gazers offers. The album takes an introspective dip on its title track and holds us there even in more upbeat moments, a calmer version of adolescent angst. Even at her most maudlin on Mars, the God of War, Stokes is restrained and realistic: "I wish that I could wish you well/Instead I'm hitting my head and hitting backspace on." Though a bit disjointed at times, the album's vulnerability is a welcome balm for turbulent times. The Beths aren't getting excited, but it's okay if you do. - Gabbie Nirenburg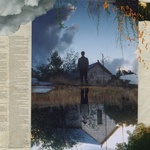 22. The Microphones
Microphones in 2020
(self-released)
People gain perspective as they get older. Or, at least, they're able to trace the events and serendipities that make them who they are. In a single, forty-five-minute song, Phil Elverum does just this on Microphones in 2020. He tells of the early days of the Microphones ("playing drums, copying lyrics out to hand in my room"), what led him to abandon the name, and ultimately return to it. With Elverum's strumming at its center, the song's elements—ominous distortions, trembling organ lines, painful piano keys—evoke the Pacific Northwest landscape that's become synonymous with The Microphones namesake. Significantly, his storytelling isn't linear; he jumps around in time, almost in a stream of consciousness, to sort out his feelings about his music and himself. "I brought back the belief I could create eternity," Elverum declares halfway through. Indeed, he's one of the few who can. - Carlo Thomas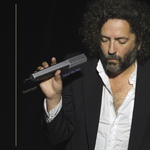 21. Destroyer
Have We Met
(Merge)
The fact it's almost been a year since Have We Met was released leaves me feeling a little disoriented. Much of the world as we know it has changed since January thanks to an ongoing pandemic that has altered our daily lives and has made time seem irrelevant. Because of that, the music takes on a kind of nostalgic quality, as if these songs come from some distant time and place where things were less complicated and uncertain. On Have We Met, Dan Bejar once again pulls us into his own world, one full of complicated and sometimes bleak emotions that leave enough room for moments of beauty and absurd humor to slip through. Relying on synthesizers and programmed beats, the arrangements are a slight departure, but the music remains as compelling and elaborate as on previous Destroyer albums. Bejar's songwriting is once again a highlight with his stream-of-consciousness poetry creating stories that are rich in detail and emotion. It caps off his impressive run of 10s releases and leaves open new possibilities for him to explore as his craft continues to expand and evolve. - Jeremy Monroe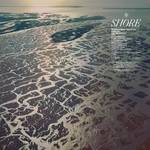 20. Fleet Foxes
Shore
(Anti-)
Though perhaps not as thematic or seamlessly flowing as Fleet Foxes' prior works, Shore holds up well next to its companions. Head Fox Robin Pecknold forges forward on his own here, but he is surrounded by a supporting cast. The closing suite of songs, from Quiet Air/Gioia to the finish, is blissfully perfect—and the complicated web that Grizzly Bear's Daniel Rossen weaves on Cradling Mother, Cradling Woman is a wonder unto itself. But the assists from lesser-known, or unknown, contributors are what gives the album its charm and highlights Pecknold's unforeseen humility. The first voice you hear on Shore is newcomer Uwade Akhere's understated one. The anonymous social media-derived chorus that accompanies the anthemic Can I Believe You gives the song its air of stateliness. Overall a meditative and hopeful listen, what Shore most importantly brought us was Pecknold's declaration that his path forward would be a musical one. - Mark Moody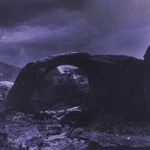 19. Hum
Inlet
(Earth Analog Records)
Other than providing regular updates on their first post-reunion album (and their first in 22-years), Illinois shoegaze/space-rock band Hum chose to drop Inlet out of nowhere with no traditional press-release or rollout. It literally appeared on Bandcamp and from there gained traction on its own, which is honestly the best way for an album like this to be consumed. Coming two decades after the still terrific Downward Is Heavenward (and no doubt with a lot of expectations from a loyal cult following), Inlet feels less like a well-crafted reunion album and more like a long-delayed natural step forward. From the start, Hum's music has always occupied crossroads between droning psychedelic sprawls and the suffocating hypnotic warmth of shoegaze. So, what makes Inlet so unique is how it manages to find a balance of all of those qualities and distill them into a body of work that remains both as complex as their previous work but is also more accessible than anything that came before it. What's more is that, after having not played together for so many years, Hum sounds as vital as they ever have. - Jeremy Monroe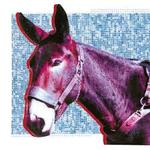 18. Protomartyr
Ultimate Success Today
(Domino)
Longtime No Ripcord favorites Protomartyr released their superb fifth album to predictable acclaim in July, yet we somehow neglected to review it. I was too busy writing workplace protocols in this crazy summer to notice, but Ultimate Success Today was one of the first records I dug out in a panic when Juan asked for my end of year list. The reason? These aren't the wildest descriptors, but the words consistent and reliable spring to mind; you get the impression Protomartyr could turn out a perfectly thrilling album over a long weekend. That they can maintain such a level of songwriting craft without ever sounding predictable is a testament to their underrated skills. This one sounded a bit more like The Fall. What more can you ask for in 2020? - David Coleman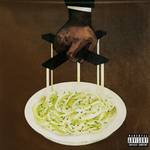 17. Freddie Gibbs
Alfredo
(ESGN/ALC/Empire)
Cocaine dreams and the lure of the glamorous life fuel the fire of Freddie Gibbs' and The Alchemist's instant hip-hop classic Alfredo. With cover art patterned after The Godfather, the album's scant 35 minutes is no less cinematic than the Francis Ford Coppola trilogy and covers more ground than you might imagine. Opener 1985 scans the decades with references to the Chicago Bulls' heyday with pop culture references to Star Trek and current year anti-hero, Joe Exotic. Something is there to engage most anyone. Add to that the atypical backing tracks of cuts like God Is Perfect (floating piano loop), Scottie Beam (lounge music), and Skinny Suge (jazz guitar licks), and you have the makings to capture imaginations; not the least of which would be the artists own. Gibbs references the attempt on his own life in several spots, but primarily, dreams of what could be. Or as guest Tyler, The Creator puts it on Something To Rap About: "the boat I haven't bought yet, the moment I jump off it." Now there's something to aspire to. - Mark Moody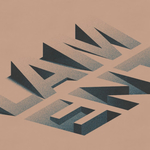 16. Touché Amoré (Simon)
Lament
(Epitaph)
Lament can be punishing. Not so much, perhaps, as its predecessor, 2016's Stage Four, which was a direct response to frontman Jeremy Bolm's loss of his mother to cancer—but it's still a Touché Amoré record. It's ferocious, it's beautiful, it's painful, and I'm not sure it's not the best they've ever been. Bolm's scream is frayed, broken down, and naked; it's bathed in layers on layers of guitar, wavering in chorus. "I'm just a shell of my former self," he declares on I'll Be Your Ghost, and while that attitude is characteristic of the record's general air, the ecstatic coda to the song demonstrates that it's not true. Lament is the strongest they've been in some time, full of sky-high guitar hooks, scream-along releases, and hopeful anger. It's exciting to take in, boldly emotional, and frequently beautiful. Lament is more of a forward-looking declaration of existence than its title suggests, announcing itself as something great and following through. - Simon Sweeney
15. Sufjan Stevens
The Ascension
(Asthmatic Kitty)
Sufjan Stevens first seduced the world with the combination of his sparse, vulnerable vocals and acoustic instruments, so it was a surprise when he abandoned the winning formula and embraced electronica on 2010's The Age of Adz. In The Ascension, just two studio albums later, he revisits the synths and drum machines and succeeds in creating a beautiful union of analog and digital. His voice is just as affecting when backed by skittering beats and flutters of processed sound, like a Geiger counter of random melody, lifting album highlights like Make Me An Offer I Cannot Refuse and Video Game into something ethereal. This otherworldliness seems fitting given the word "ascension" means entering heaven without dying, and across the album's 80 minutes, there are multiple abstract allusions to religion or faith. The Ascension shows that, even though he's been releasing albums for over two decades, Sufjan Stevens is able to push forward and explore new territories without ever losing sight of what makes his art uniquely his. - Joe Rivers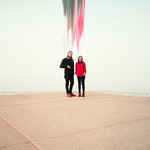 14. Ratboys
Printer's Devil
(Topshelf Records)
On its late February release, Ratboys third full-length provided a warm, comforting hug at a time of great uncertainty and fear. The Chicago quartet struck the perfect balance on Printer's Devil, making a sonic shift towards a beefier brand of indie-rock while retaining some of the gentler, more nuanced songwriting elements that made their first two records so compelling. It emerged as a perfect album for the time period for me; its upbeat power-chords propelled me through lockdown runs; the power-pop choruses cheered my spirits as I worked from home; I even baked bread to its encouraging tones. Yes, Fiona Apple may have made the quintessential lockdown album, but Ratboys undoubtedly produced the soundtrack to mine. - David Coleman
13. U.S. Girls
Heavy Light
(4AD)
Meghan Remy's follow up to In a Poem Unlimited—the record that took our Best Album of 2018 gong—is delicious in its celebration of pop music spanning the best part of a century. From the outset of the album, the deliciously fleecy funk of opening track 4 American Dollars plumbs the prestigious depths of Remy's well of influences, sounding like a hybrid of Dusty Springfield and Kylie Minogue in their respective pomps. It's a departure from the more smudged finish of In a Poem Unlimited, and the result is a more stimulating blend of opulent, soulful grooves. The album wades its way through new versions of old tracks and is stark in its politics, all while deploying Remy's army of session musicians to become prospectors in the mines of chamber pop, soul, and disco. The U.S. Girls project continues to forage in expansive territories, stylishly fusing Remy's influences into a specter of glitz while maintaining supreme control over her end product. Heavy Light is more subdued and precise than its Album of the Year winning big sister, but it's every bit as important. - Carl Purvis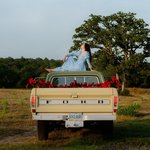 12. Waxahatchee
Saint Cloud
(Merge)
No album has prompted as many tears as Saint Cloud this year, an incredibly charming and quietly revolutionary album from Katie Crutchfield. This is the sound of the Alabama-native leaving muddy indie rock for something that feels so fresh it'll bring on your hayfever. Released three years after the self-explanatory Out Of The Storm, this album responds to sobriety and returning home and finding space. But instead of turning her back on the world, she finds a new way of looking at it. The album doesn't just echo its influences—Lucinda Williams, Gillian Welch and Bob Dylan—but nestles itself right amongst them. Whether writing beautiful singles (Fire) or meandering stories (Arkadelphia), this is the strongest display of Crutchfield's craft so far. From that stunning artwork, to the pull of Lilacs and slow tilt of Ruby Falls, it's an album that makes you yearn for those endlessly sunny days, and then reassures you they aren't much further away. - Matthew Smith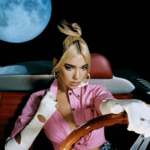 11. Dua Lipa
Future Nostalgia
(Warner Brothers)
As we approach the end of 2020, it's still not entirely clear how Dua Lipa managed to release her second album—a record packed, soup to nuts, with club-ready bangers—whilst much of the world was entering a pandemic-induced lockdown, and turn it into one of the year's success stories. Not only did Future Nostalgia elevate Lipa into the next level of pop's stratosphere, but it also spawned an even more club-appropriate remix album and inspired a concert event that broke streaming records. Perhaps the answer simply was the quality of the songs contained within. From the bulletproof Don't Start Now to the sugar rush of Hallucinate to the instant classic Levitating, Future Nostalgia was a thrilling collision of 80s electro-funk, 90s rare groove, and 21st Century dance-pop that seemed genetically engineered to burst from speakers and demand your attention. In crafting a wildly successful pop record that sounds entirely modern without leaning too heavily on current trends, Dua Lipa perfected the trick that was Madonna's USP in her imperial period and proves herself a worthy successor. Plus, she did it all while shouting out retro-futurist architect John Lautner—you don't get that from most artists on the radio. - Joe Rivers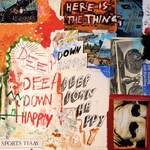 10. Sports Team
Deep Down Happy
(Bright Antenna Records)
The rot of the suburbs, consumerism, and working nine-to-five aren't new subjects, but on their new album Deep Down Happy, Sports Team give satirizing these topics a fair try and succeed to incredible results. On Here's the Thing, they list off commonly accepted falsehoods, before countering it with the line "It's all just lies, lies, lies, lies." It sounds a bit trite, but the backing music carries the energy of a rock 'n roll circus. Their secret weapon? Vocalist Alex Rice, who sounds like a businessman on adderall, trying to sell you on the apparent ugliness of living where the people "are emptier than the surface of the moon." He's a stringy-haired, British Conner O'Malley-type with a frog in his throat and a body part flying through the air when performing. Even when the lyrics are obvious, Rice's voice is always infectious, supplying Deep Down Happy with another layer of intensity. - Ethan Gordon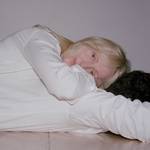 9. Laura Marling
Songs for Our Daughter
(Chrysalis Records)
When talking about Song for Our Daughter, the excellent album by Laura Marling, it's hard not to undersell it. There's the heartbreak of The End of the Affair, where Marling details "[sitting] in silence by the road" before an entanglement is ended. You've got the sweetness of Strange Girl, where Marling emphasizes a bouncy groove in the instrumentation while describing an amalgamation of her friends with Crosby, Stills & Nash-esque gusto. On one of the best songs of the year, Held Down, she illustrates a thorny relationship over shoegaze-y guitars and steady drum work. The songs feel consistent, with their guitar-driven structures and dry, comforting production, but Marling's songwriting is simply unforgettable. She creates paintings with her words and captures entire ranges of emotion with her voice alone. Once you get to the closer For You, the tension of Song for Our Daughter is unwound, and we're left with a happy ditty about a healthy couple. As the title suggests, the album is a letter to her future daughter, but it's also more than that: it's a collection of lived-in tales that a genius storyteller is leaving for the next generation to discover. - Ethan Gordon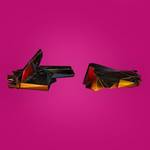 8. Run the Jewels
RTJ4
(Jewel Runners LLC/BMG)
Noting that "the world is infested with bullshit," Run The Jewels—the celebrated creative partnering of Jaime "EL-P" Meline and Michael "Killer Mike" Render—released RTJ4, the duo's fourth LP two days before its scheduled release. Anticipation was high following the emergence of its two singles Yankee And The Brave (Ep. 4) and Ooh La La, the latter track bolstered by a video that featured a citywide gathering of people dancing around a bonfire of cash and credit cards and celebrating the destruction of the financial system that promotes American division. From Donald Trump's inaugural year as President (which saw the release of RTJ3 at its end) until his loss in the 2020 election, the social and political unrest that have defined that stretch of time offered plenty for RTJ to consider. From its sound design to its verbal back-and-forth, RTJ4 encapsulates present-day frustration and disenfranchisement with a sonic clarity and head-knocking hostility that's as fun to listen to as it is deeply troubling. Whether questioning American allegiance to the founding fathers (JU$T) or acknowledging police brutality (Walking in the Snow), RTJ's much-needed "Vonnegut punch for your Atlas shrug" is a necessary statement regarding a year that we'll be happy to forget. - Sean Caldwell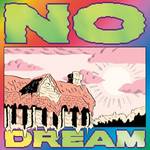 7. Jeff Rosenstock
NO DREAM
(Polyvinyl)
You haven't heard of Jeff? Probably because he's the type of guy who runs his own label and gives away all the records for free, like a real goddam punk! Forget Weezer. Jeff's songwriting tops most of what Cuomo's been up to since Pinkerton. Live, Jeff speaks truth, spouting monologues condemning gropy concert-goers and embracing chaos. One of the last true punks, Jeff goes it alone, tape and cardboard and glue, with a work ethic more akin to making zines than to churning "content." Jeff's work is his life, and he sweats, literally, for his fans, putting personality and soul and humanity into every syllable of every song of every record, with each album pursuing something new and beautiful and stunning. He's even made six classic albums in the last ten years alone. With Cuomo's song-writing ability and Lemmy's sweaty and incandescent delivery, Jeff's as tragic and radiant as a red dwarf star. Did I mention, he looks and sounds like Badger from Breaking Bad? Jeff's a good dude, and NO DREAM, his latest gift, has a handful of tracks—Scram!, N O D R E A M, f a m e, Old Crap —qualifying as instant classics. Whenever you discover Jeff, you've decided to be your best self. - Kirk Sever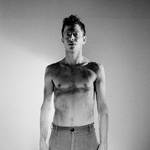 6. Perfume Genius
Set My Heart on Fire Immediately
(Matador)
Like the soft, tanned patina on broken-in leather, the nuances of a well-crafted album reveal themselves with use. Though only months-old, this is exactly the kind of album that Mike Hadreas' latest effort promises to be. Both painfully urgent and plaintively brooding, Set My Heart on Fire Immediately is a baroque masterpiece of feeling. As Hadreas explores his own psychic history and his connection to his body, no sensory detail is left uncontemplated. Every guttural breath, distorted guitar, and twinkling harpsichord is a deliberate ploy for emotional and physical resonance. Hadreas lithely matches his vocals to the mood of each track as though painstakingly blocked for the stage. On his Orbison-inspired opening ballad, he warbles dolorously, the perfect choice for wistfully recounting times gone by ("I once hummed the seasons/now I'm whistling"). On Jason, a comical retelling of a youthful encounter with a straight boy, a rococo falsetto seems more apt. Tenor shifts to baritone and back as masculine and feminine sexual energy struggle on Your Body Changes Everything. These careful choices, layered over orchestrations at once lush and stripped bare, carry Hadreas through his curious anatomical pilgrimage. The effect is palpable and grounding. To listen to this record, again and again, is to drown in a sea of empathy, recognizing more of yourself with each swallow. - Gabbie Nirenburg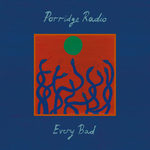 5. Porridge Radio
Every Bad
(Secretly Canadian)
Porridge Radio's Every Bad is a record of intensity and release, a collection of fiery, compelling soundscapes built around the striking voice of Dana Margolin. The album uses repetition as a source of exorcism, with songs that tensely build only to erupt with stunning passion. It's the sound of a dam breaking, the rush of water filling a dry valley. There's no greater example of this power than on Lilac, a towering achievement of a song, moving from feathery guitars to an infinite wall of sound. As it surges to greater heights, Margolin matches its ferocity, shouting "I want us to be kinder to ourselves and each other" until her voice is raw. Sweet veers between spidery guitar notes and a gale of distorted chords. Don't Ask Me Twice is a propulsive, warped march. But Porridge Radio also stretches their sound on the carousal-synth of Circling and the poppy, electronic drums of Homecoming Song. The catharsis found throughout Every Bad gives Porridge Radio a power, connectivity, and clarity that few debuts can match. Whatever they do next, we'll be right there, screaming along in exhilarating, emotional release. - Joe Marvilli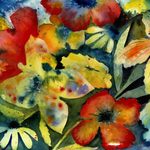 4. Adrianne Lenker
songs/instrumentals
(4AD)
From the first notes plucked on two reverse, the opening track in songs, listeners know they're in for a level of intimacy unmatched by anything Adrianne Lenker has done before. Her voice is gentle yet vulnerable, her guitar playing always aching with emotion. This year, her emotions on the albums songs and instrumentals were driven by both the cosmic and personal; a once-in-a-century global pandemic and a personal breakup. On the sparkling Anything, Lenker traces scenes that lead to her impending breakup with Indigo Sparke. The galloping ingydar examines the unpredictability of life. Lenker dials down the world entirely on zombie girl—save gentle wind chimes and the tweeting of birds—to understand a hallucination she had during an episode of sleep paralysis. "Oh, emptiness / Tell me 'bout your nature / Maybe I've been getting you wrong," she pleads as she tries to understand her relationship to the world. There's a reason why people turn to music in their time of need. It helps us relate, digest our emotions, come out on the other side a bit stronger. And for many in 2020, songs and instrumentals have been their guide to making this possible. - Carlo Thomas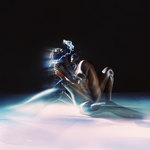 3. Yves Tumor
Heaven is a Tortured Mind
(Warp)
Playing against types comes naturally to Yves Tumor. After two experimental-leaning releases, the Turin, Italy-based producer is at their most open-hearted and raw as they balances progressive and pop sensibilities with strands of funk and classic rock in Heaven is a Tortured Mind. But accessibility is at the core of Tumor's latest statement, and as such, they writes giant hooks and declamatory choruses that sound instantly pleasurable to the ears. Tapping into Parliament-Funkadelic-like production on Kerosene! and Super Stars, Tumor's voice oozes with passion and seduction over histrionic guitar bursts and soul-psych pomp. On Folie Imposée, they mixes in elements of Sign o' the Times Prince-era distortion with the unsettling cacophony that defines much of 2018's Safe in the Hands of Love. And through these bursts of spontaneity, Tumor revels in intoxicating infatuation. You'd think there's underlying wickedness tucked within Tumor's harsh, squelching textures, and that maybe so, but there's also a buoyancy in their voice that suggests sensations of joy and danger all at once. At some point, Tumor was going to let their guard down to embrace their iconoclastic persona—but no one expected they to break free with such boundless beauty. - Juan Edgardo Rodríguez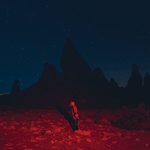 2. Phoebe Bridgers
Punisher
(Dead Oceans)
If any year desperately called for an indie rock savior, it's 2020, and no artist was more primed to become the hero we needed than Phoebe Bridgers. Bridgers had already been building up a feverish cult following with her intimate debut and high-profile collaborative projects, so it's fair to say that Punisher, the singer's sophomore solo effort, had deliriously high expectations to meet. How high, exactly? Well, it doesn't really matter, because what we got was an instant classic that expertly balances intimacy, atmosphere, and songcraft. Some lyricists are either great storytellers, abstract poets, or direct confessionalists, but Bridgers proves to be an expert at all three in every track, from the nostalgic dream logic of Garden Song to the bruised heartache of Halloween. Bridgers could rest on her words and melancholic voice alone, but Punisher's lush, immersive sonics make it one of the most confident and assured-sounding indie-rock albums in recent memory. Its cinematic sound makes you wonder if it was meant to be heard staring up at the stars as the cover demonstrates, but as 2020 proved, it's just as potent in our rooms: "drowning out the morning birds with the same three songs over and over." - Peter Quinton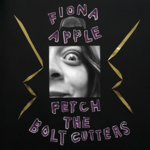 1. Fiona Apple
Fetch the Bolt Cutters
(Epic Records)
Future generations will be able to gather quite a lot about current society's trajectory by referencing the Oxford English Dictionary's words of the year for 2018 and 2019, "toxic" and "climate emergency," respectively. There's a detectable trend, and the blossoming language of 2020 left the Oxford folks with no choice but to select more than a handful of catchphrases. These include: "lockdown," "shelter-in-place," "systemic racism," and the never thought you'd hear it "mask-shaming." Into this morass of pandemic-speak, Fiona Apple instinctually pushed in her chips. Though her label wished for a deferred release, Apple's ominously percussive and home-recorded masterwork hits all the right notes. The album soars in spots (Cosmonauts), but primarily Apple rolls up her sleeves and gets deep into the nitty-gritty with her dogs, drum lines, and heavily hammered piano notes in tow. Ranging from the unsettling playground banter of For Her to the field holler echoes of Relay, Apple pulls no punches. Standing up for herself, women in general, and women taken down by other women, songs such as Shameika, with its wide-ranging piano romp, make for clear standouts. But what likely holds up, best years down the line, is Apple's willingness to confidently go with her riffs. It makes Fetch's best takes, like Ladies and the album's title track, the most savory moments to ruminate on. For Apple, Oxford, and all of us, what 2020 really needed was for someone to, in fact, fetch the bolt cutters and get us the fuck out of here. - Mark Moody

...
So there you have it: our top albums of 2020. We'd love all of you to chime in and tell us what were your favorite albums of this year by reaching out to us either on twitter (@noripcord), instagram, or our official facebook page. We hope you enjoyed the list and our coverage of the year; wishing you all the best for the holidays and see you again in 2021.
16 December, 2020 - 21:13 — No Ripcord Staff