Music Features
Doin' Quite Alright: A Conversation With Kane Strang
By Juan Edgardo Rodriguez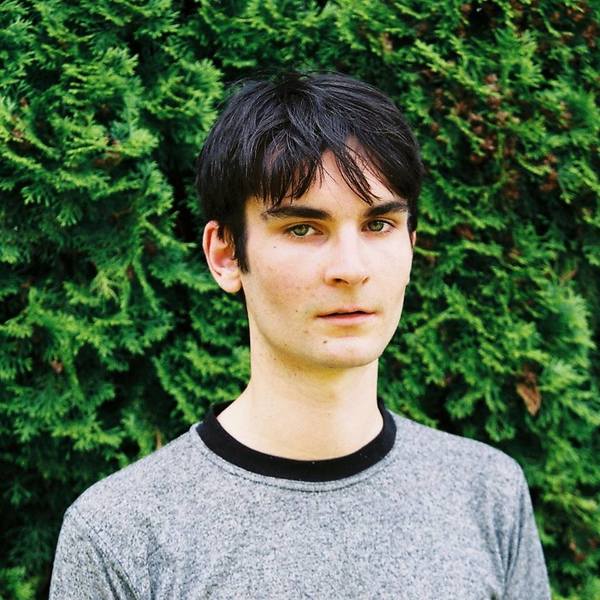 Photo: Loulou CB
It's been a year of many changes for Kane Strang. The New Zealand singer-songwriter, based in Dunedin, has been on a steady rise after the release of his debut effort, Blue Cheese, a record that he wrote and recorded by his own means during a period of prolific isolation.
Much of Strang's early approach to self-releasing is attributed to utilizing independent platforms such as Bandcamp and Soundcloud. These standard forms of DIY are beneficial, but it doesn't mean much if you don't have the songs to back it up. His rickety jangle pop is both even-tempered and confrontational, written with an urgency that complements his inclination to experiment with different songwriting styles. It was a sound that was fitting for Ba Da Bing records, the Brooklyn imprint that brought him on board to offer Blue Cheese a more proper release.
Blue Cheese was met with moderate critical success. Consequently, numerous major indie labels were interested in representing Strang. He ultimately signed with hotly-tipped label Dead Oceans after a series of fortunate encounters. Which leads to the release of his latest, Two Hearts and No Brain, a more refined but no less cathartic effort that lets us deeper into Strang's reflective personality.
I had the opportunity to speak to Strang over Skype about his first experience touring North America, how he landed his signing with Dead Oceans, and what he hopes to achieve once his first promotional cycle promoting Two Hearts and No Brain comes to a close.
. . .
To begin, congratulations on completing your first tour in the US. I actually saw you at the Bootleg in Los Angeles, and I remember at one point you told the audience to step closer to the stage.
[Strang] Yeah, I remember that (laughs). That was fun. We were pretty tired but we still had a really good time.
You then went to San Francisco and that was the end of it, right?
I think we went to San Diego, but we'd been to San Francisco the night before where, it's funny because we'd spent that time before going to the LA show trying to get the van window fixed because it got smashed in Vancouver. We were quite late because of that.
I don't know. I recently went to Vancouver and it's such a quaint and nice city. Very serene. You wouldn't expect that happening there.
[Strang]: Yeah, that's kind of what I pictured, honestly. (laughs) I think we were in a rougher part of town and left the tour van parked at the wrong time.
Any other takeaways or discoveries from that experience or touring in general? Is there something you'd do differently when you come back to the States?
[Strang]: Oh, yeah! I learned a lot. I think we got better at playing as a band from playing so many shows in a row. That's definitely something we'd never done before. Before America, the biggest tour we had done would've been four dates in New Zealand, you know?
Right.
[Strang]: But also, I learned how much goes into organizing a tour. Hopefully things will go more smoothly in the future with all the boring admin stuff, but I got better at all that.
Was it just you and your band, or did you have somebody with you at least to take care of all the scheduling and the busy work?
[Strang]: I have a booking agent who books everything. But for America, it was literally just us four the whole time. My drummer did all the driving. I think in the end, we drove about 8000 miles in a month and we just did everything. For Europe, we had a tour manager for the first time and that was pretty nice. Just having a bit of backup there was handy at times.
It helps for the first time. It's a primer into touring.
[Strang]: We got dropped in the deep end of that with America, I think. But it was good for us because we were, like I said, we were getting pretty comfortable in New Zealand. I think it was good for us to get out of our comfort zone.
That's what I was just going to say, actually. It's different because, normally, I hear of bands touring after the record comes out. But in your case, you did what I assume is a preview tour before the record comes out, to see how the reception goes, and then go on a more formal tour.
[Strang]: To be honest, at first I found it a bit weird that we were touring before this album comes out. But I think it was meant to plant a seed. I think it was better for us in the months to come. It makes people take you a bit more seriously and sort of want to support you a bit more when they know that there's a chance they'll get to see you play. That you're not just hiding in the corner of the world making music and releasing it on the Internet, you know? So I'm really glad we had that opportunity, and I feel really lucky because there's a lot of bands here that never stop just circling New Zealand. Because there's a lot that goes into touring America, especially.
So I'm curious as to how the signing to Dead Oceans come about. Did the signing stem from conversations you had with the label, or did they completely take you by surprise when they showed interest in representing your music?
[Strang]: It's actually been in the works for quite a while. Well one day a couple of years ago, after I had self-released my first album and was talking to Ba Da Bing about releasing it properly, I got an email with the subject line: "Hi from Jagjaguwar." And at first I thought it was a joke, like one of my friends had tricked me, but I actually googled the email address and it was legit. I burst into my flatmates room all excited, and yeah, it just kind of went from there. Obviously, I didn't end up signing to Jagjaguwar. But because they're part of Secretly Group, at first I signed a publishing deal with Secretly Canadian Publishing and then wound up going to Dead Oceans. It was a crazy time. I couldn't really believe what was happening. But also, they didn't want to sign us until they'd seen us live, so it just so happened that Phil [Waldorf], who runs Dead Oceans, was coming over to New Zealand to this industry thing. He got us in the bill for that just so he could see us play. So it was funny because we were feeling nervous and feeling the pressure, but we couldn't tell anyone why or what was happening. But yeah, we played and I anxiously waited for his response. He was into it, so I signed with them and started working on the next record.
On listening to the record, I've noticed a few stylistic changes in terms of sound. Whereas Blue Cheese had a fuzzier, more lived-in approach, Two Hearts… displays a more pristine and unmuddied production. I read that you recorded at Chick's Hotel studio, so it must've been a new experience to record these songs in a more proper setting. How important was it for you to further shape your songs with a new recording aesthetic?
[Strang]: I think the songs could've gone either way, sonically. And by that I mean, it could've been quite dreamy and reverbed, or quite dry like they turned out to be. It was one of the first conversations I had with Steven [Marr] the producer, like which path did we want to go down on. But eventually I decided that I wanted to make something that sounded confident. I'd done that a lot in the past and this time around it's something I wanted to avoid. It's not that I don't like music like that, but just for this record I wanted to make something that was quite direct.
It makes sense to me, given that I can really hear the words on it. There's a clarity to the lyrical content that makes you want to pay attention to what's being said, something that's taken for granted these days because a lot of bands emphasize reverb and I can't hear the words. I'm guessing you wanted to convey a message that way.
[Strang]: Well I just thought, like you said, there's enough bands that are doing that so I don't really need to. Also, I've always been super self-conscious about my lyrics, so it's just a way for me to try to get over that. Just to put them out there and deal with it.
What hasn't changed, though, is how you carefully sequence your songs. There's a certain linearity to it, even if the album does seem to go on a crescendo from a lighter to a crunchier, more acerbic tone. But it never loses its footing. Do you just really enjoy album experiences that take you through familiar course, where there's slight variations in terms of hooks and melodies even if the overall framework is very streamlined?
[Strang]: Definitely. I love albums that are cohesive but there's subtleties in each song that make them their own thing. And as far as track list goes I take that very seriously, like ordering the tracks. I come up with so many different possible orders. With this one I did want it to get a bit more intense towards the end, and I also wanted it to get more reflective lyrically. At the start of the record I think all the lyrics are just stories, but towards the end it's more like looking in. It's sort of me wondering why I wrote what I wrote in the beginning.
I mean, what you're saying is pretty on point. I feel like the narrative flow of the album shifts from track to track, though towards the end it sounds like you're having a conversation with yourself. It's as if you're making yourself more resilient when things don't seem to be working out for you. There's a tinge of self-deprecation but there's also a humor in it, too. It sounds optimistic.
[Strang]: I'm really glad you see it that way because I see it that way, too, especially on the track Don't Follow Me I'm Lost. That's probably my favorite one on the album just because it's sort of a good example of that. Like that's kind of a funny and stupid title, but it is me really thinking about or talking to myself.
I also detect a songwriting maturity from earlier recordings. There's still that same sense of urgency, but the songwriting, both in sound and thought, is more carefully considered. Has your relationship with the music you make changed as you get older?
[Strang]: I think it does. Part of that is also because I started recording the record myself again before I recorded it with Steven, so I pretty much had these above-average demos before we went into the studio. So I had a lot of time to think about the songs and all the parts, and how they fit together. It's all very instinctual for me, as well. I kind of go with my gut and just call it a day when it feels finished.
And were these songs in their beginning stages, because you pretty much released a record a year after like a classic Beatles record. Did you have those songs or were there a few you had to write in the last year, and it culminated into a new record?
[Strang]: I always write while I'm recording. There's always this point halfway through where you need a break and you need to work on something else, so that's kind of what happened with a lot of these tracks. Some were written halfway through the recording of Blue Cheese and then the rest probably straight after I released that album. So yeah I'm constantly writing, really. Like right now I probably have most of the next record written, to be honest (titters).
Seeing as your profile will expand upon the release of Two Hearts…,what do you hope to achieve once that first initial promotional run comes to a close?
[Strang]: Um, I think I'm just going to take it day by day. I'd probably go crazy if I try to plan out the next year, or set goals or things like that. At the end of the day it's kind of out of my hands, you know? It depends on how the record goes and all that, but yeah, I'm just going to take it one step at a time. Just so I don't get so overwhelmed that I cant write at all or play gigs, because that's the most important thing.
Kind of like sculpting and molding as you gain more experience, too.
[Strang]: I mean, the next thing for me is working on the performance aspect of it. It's been hard to get used to playing every night, so yeah, the next thing I want to do is really make sure I'm giving it everything [I can] and putting in more of a show every time we are on stage.
Two Hearts and No Brain comes out on June 30 via Dead Oceans.

28 June, 2017 - 23:16 — Juan Edgardo Rodriguez