Music Features
The News, Digested (30.03.2009)
By No Ripcord Staff
EU REJECTS 3 STRIKES FOR FILE-SHARERS
By Miguel Morelli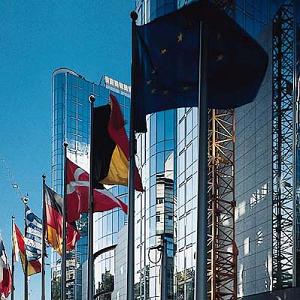 The European Parliament has approved a report that defies the French '3 strikes' proposal to disconnect file sharers after three copyright infringement accusations. The EU accepted proposals to increase security and Internet freedom, and spoke out against anti-piracy legislation for the third time in a year.
The report from Greek MEP Stavros Lambrinidis was accepted by majority, and it read: "while ensuring that the Internet is more secure is a legitimate goal for our societies, we must monitor and restrict the use of surveillance and control techniques that threaten our freedoms, especially in cases which question its necessity, proportionality and effectiveness." And, to rebuff the French government and copyright holders: "governments or private companies should not see the denial of such access as a means of imposing sanctions, as proposed in some countries in the union."
The French Government maintains the '3 strikes' plan in the country, but pressures from the European Parliament might make an impact. Should music downloading should be penalized with disconnection from the Internet? Or are the copyright holders wrong in trying to limit internet access? [Torrentfreak]
. . .
ONLINE MUSIC STREAMING SERVICES DON'T MAKE MONEY
By Miguel Morelli
Every time a user plays a song on a music streaming service, that company pays .4 cents to 1 cent per stream to music labels. The result is millions of dollars being paid to labels, of which very little is given to artists, and advertising only covers a fraction of the expense. For example, MySpace Music may be spending $2 million or more per week to the music labels, based on their own statistics.
Until the labels reduce the streaming rates they're charging, many startups, or even Google, can't keep up financially. The problem is, streaming music startups, under heavy licensing fees, don't want more people using their service, because they lose money every time someone streams a song.
Imeem had to lay off workers to stay afloat, as they owed millions to labels due to exorbitant fees. It almost seems as though the labels don't want streaming services to work, and that a massive restructuring is in order to keep music streaming alive. With so many renegotiations taking place, it's becoming obvious that the labels intend to suck everyone dry for access to their catalogues, without a care to who goes bankrupt because of massive debt. [Techcrunch]
. . .
RADIOHEAD'S ED O'BRIEN EXPLAINS FEATURED ARTISTS' COALITION
By Miguel Morelli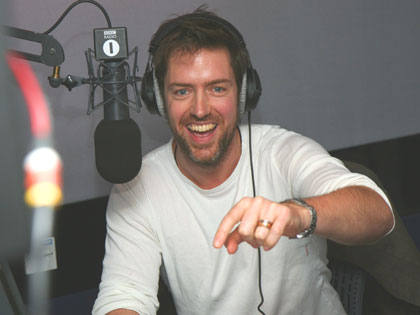 Ed O'Brien, guitarist in Radiohead, is one of the founding directors of the United Kingdom's Featured Artists' Coalition (FAC), a group that seeks to protect performers' and musicians' rights amidst negotiations over digital revenue. The recent dispute between Google and the PRS sparked the first FAC meeting on March 11 in London, with such artists as David Gray, Robbie Williams, KT Tunstall and Pink Floyd drummer Nick Mason in attendance.
"A lot of these deals are under non-disclosure agreements, so there's no transparency as to where the flow of money is going. And, of course, none of it is going into the hands of musicians and featured artists," said O'Brien. "The trouble is that the music industry has become companies (that are) answerable to shareholders and have to pay dividends, that have to have greater and greater profits -- and in doing that it's become all about money."
Anti-piracy isn't an FAC priority, and he says that "the last thing we want to do is criminalize people; it's completely nonsensical." Supporting artists and songwriters to receive what they are due isn't easy when they themselves don't own the rights to their work. O'Brien says he hopes that in "10 or 15 years, or even earlier, the industry norm will be for young artists to be signing fair, clear agreements where they own their copyrights and they've licensed them out rather than signing them away."
Every band has to start out slow, and hopefully the FAC can help cultivate the business side of small bands, but how will they treat the consumer who downloads or streams music?
. . .
COMPETITION: CURATE A COVER ART EXHIBITION AT ROUGH TRADE
By David Coleman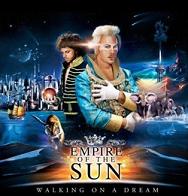 Just one of the many great things about the vinyl format is that lovely, big cover art. Just about anything – with the possible exception of last year's Empire of the Sun album (see right) – looks better blown up and free from the confines of a cheap plastic case.
Art Vinyl understands this. The body behind the coveted Best Art Vinyl award (which the ubiquitous Fleet Foxes won last year), is now offering you the chance to curate your own cover art exhibition at the legendary Rough Trade East store in London. Sounds good right? Here are the simplified instructions:
1) Select three record sleeves that go well together
2) In up to 100 words explain why you've chosen these particular three sleeves.
For full competition details and inspiration visit http://www.artvinyl.com.
Aside from the exhibition, which is pretty cool on its own, the winner will also receive a pair of tickets for the recently opened British Music Experience at The O2 and an Art Vinyl Play & Display Triplepack. Three lucky runners up will each receive an Art Vinyl Play & Display Triplepack.
The competition's closing date is 9th April 2009. Enter now and make No Ripcord proud.
29 March, 2009 - 23:00 — No Ripcord Staff