Music Features
Quick Takes (August/September 2020)
By No Ripcord Staff
Hello, and welcome to another rousing installment of Quick Takes!
It's been two months since we checked back with all of you, but to make up for lost time, we've made sure to pack more content than usual. There's 12 stellar albums here, many of which were released on September 25th (speaking of which, what a crazy album release day!) As you might've guessed, we got a little overwhelmed.
But enough about that! This time, I shared a longer-ish take on Deftones' triumphant return (since I wasn't able to write a full review). As you might've guessed, I wasn't as enthused with the album considering it has received universal praise. I also covered the new Sylvan Esso and Washed Out, both of which disappointed me with their latest releases (not my most optimistic of months, I have to admit). Ethan, our most prolific contributor, wrote about six of his favorite picks including veteran singer-songwriter Bill Callahan and newcomer Samia. Kurt has a very thoughtful on Kurt Vile's lovely new EP, and Joe caps it off with Australian indie-pop act Haiku Hands.
What were your favorite albums during the months of August and September? Anything we didn't get to review that we should've? You can always reach us on Facebook, Instagram, or our official Twitter page. - Juan
...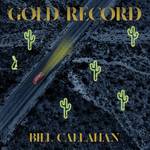 Bill Callahan
Gold Record
(Drag City)
After a five-year break between records, Bill Calahan returned with 2019's solid Shepherd in a Sheepskin Vest, a double LP that was warmly received but didn't hold up as well as his best work. I greatly prefer his latest, Gold Record, a muted and detailed project that doesn't feel like a grand statement or treatise—just a collection of lovely little songs. From the domestic The Mackenzies to the grumbled Protest Song, Calahan satirizes everyday absurdities and eccentricities with the classic love and care he's known for. His muttered vocals and pitter-patter acoustic guitar works well for the journeying opener, Pigeons, or the update of Let's Move to the Country (originally from 1999's Knock Knock). It's business as usual for Bill Calahan, but why change the formula if business is booming? [8/10] Ethan Gordon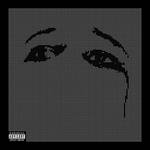 Deftones
Ohms
(Reprise Records)
The most common complaint you'll hear from established artists who've stuck at it for two-plus decades is how they eventually they stop evolving—or if they evolve too much. Deftones tend to avoid that trap and fall right in the middle with their temperamental alt-metal. In Ohms, their first since 2106's Gore, the band expertly finds a dependable middle ground that should please old school fans who have fond memories of listening to 2000's White Pony and 1997's Around the Fur. Songs like Ceremony and Error are pulverizing, but also compositionally nuanced, where frontman Chino Moreno lets out his signature whispered scream over bellowing guitars. The Spell of Mathematics is a highlight, showcasing how the band is at their best when they gradually tone down their sheer, visceral onslaught into shimmering ambiance. The album's second half does take a dip in quality, turning more fierce but with less elegance, but it doesn't really matter since fans will appreciate their streamlined aggression. And while the title track is a pretty risky move, ending with one of the album's singles, it also makes the sequencing somewhat disjointed. So, is Ohms the return to form that meets expectations? Well, yes, even if the tunes haven't changed so much as the vastly-superior production has (with producer Terry Date back into the fold). But it also reinforces the fact that Deftones have stuck to a back-to-basics formula through all these years; the only difference now being that everyone else is taking notice. [7/10] Juan Edgardo Rodríguez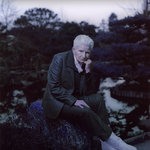 Girl Friday
Androgynous Mary
(Hardly Art)
It's hard to spin a narrative out of Girl Friday. It's something the band knows, referring to themselves as a "genre-confused rock band" back in 2018 before the hype behind them seriously started building. The debut full length from the Los Angeles four-piece opens with a hazy combination of piano notes, flickering electric guitars, double-tracked vocals, and slowly anchoring drums. Minutes later, they're playing Amber's Knees: A Matter of Concern, a song that's part-Bully and part-Illuminati Hotties, with an intensity that suits them best. They play to a more jangle-pop register on the bouncy Public Bodies before bringing back the fuzzy guitars and haunting tones on What We Do It For. The only throughline here is that the songs themselves are interesting indie-rock. The sonic disarray comes to a conclusion on I Hope Jason is Happy, a building, 2-minute anthem that ends with the line "You've got to fight to keep your breath in this world." Right as it feels like it's building up to something huge, the song ends, leaving you at a hopeful moment. Maybe it's you against the world, but there's a chance that you'll win. [7/10] Ethan Gordon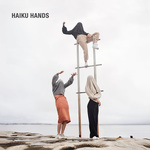 Haiku Hands
Haiku Hands
(Mad Decent)
You know when you're in a busy bar (remember those?) and there's a group of women in the corner being distractingly loud but enjoying each other's company so completely that you feel more envious than annoyed? That's Haiku Hands, the Australian girl gang-marrying, floor-filling dance-pop with cheer-squad chants that creates something that's equal parts Go! Team, early CSS, Tom Tom Club, and Shangri-La's. Their beats lean towards the early 90s with excursions into Miami bass and New York house, which is ideal since when they lurch into trap—as they do on Eat This Bass —the results are mostly abrasive. Haiku Hands also follow the template of Confidence Man where seemingly nonsense lyrics are presented with bizarrely endearing sincerity; a couple of listens to Not About You and the manifesto of "I'm gonna tear up the lexicon / With a hexagon / And my sexy thong on" begins to make perfect sense. On the surface, Haiku Hands is a party record, but dig deeper and it becomes a powerful testament to female friendship and the power you feel when you're supported. Albeit, based on the evidence of Car Crash, support that's communicated by a chorus that repeats the refrain, "You're fuckin' awesome." [8/10] Joe Rivers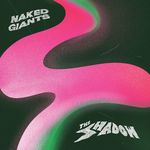 Naked Giants
The Shadow
(New West Records)
The crux of The Shadow, Naked Giants' sophomore record, is a juxtaposition between immaturity and talent. Throughout the project, the trio jumps from excellence to stupidity with ease. Take High School (I Don't Like Them), which offers the half-embarrassing line "never wanted to grow up and out of high school," but matches it with an infectious shuffling groove and punchy guitar riff. It shouldn't work, and yet, it does. When the group tries to get deep on the plodding Turn Blue, they ruin the album's momentum. This back and forth shows up everywhere: a song of greatness or a song of idiocy; a song of tight grooves or a song that wastes five minutes of your life. There's a single song here that breaks out of this sense of purgatory, and that's the album's lead single, Take a Chance. With the song's opening harmonies and taut groove, it feels like a sharper, more focused band. As the drums blossom and the guitar lets loose, this is everything the group should be: infectious, short, and catchy. By the time the song is wrapping up, it feels downright Talking Heads-esque. It's just too bad the group spends the rest of this album indulging in psych freak-outs and overlong, underwritten songs. [5/10] Ethan Gordon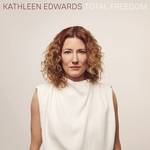 Kathleen Edwards
Total Freedom
(Dualtone Music Group)
Being out of the spotlight was just was Kathleen Edwards needed. The Canadian roots rocker settled into a slower rhythm of life after releasing a steady stream of albums, the last one being Voyageur in 2012. That all changed when country superstar Maren Morris approached Edwards to come to Nashville to work on 2019's GIRL. That songwriting collaboration reinvigorated her passion for writing music, where we see her firing on all cylinders on the aptly-titled Total Freedom. From driving heartland rock (Hard on Everyone) to strong-led confessionals (Feelings Fade), Edwards sounds like she's rediscovering her strengths as an artist while bringing in a whole new bag of tricks. Single Options Open hit with a swinging midtempo rhythm—not to mention an utterly convincing chorus— that should catch the attention of Adam Granduciel should he ever choose to leave behind his hermit lifestyle. The storytelling on display is just as sharp and compelling—even if, from a musical sense, Edwards could've expanded on her radio-friendly arrangements a little bit more. [7/10] Juan Edgardo Rodríguez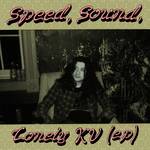 Kurt Vile
Speed, Sound, Lonely KV (EP)
(Matador)
Kurt Vile's one of those musicians whose albums feel like they exist on a continuum. So, rather than thinking of Vile's albums as separate entities, why not think of his output as one continuous album extending, hopefully, into the distant future. With that perspective, we might perceive the latest part of Vile's journey, a slim but soulful 5-song EP, as his detour through Nashville. Sure, all of Vile's oeuvre owes a debt to American Country and Western, but he shares a special allegiance to certain whimsical and laid back troubadours—two of whom he pays tribute to by covering them on this EP, Nashville legends John Prine and John Clement. Not all of the songs are covers, but, to Vile's credit, he allows his two original songs to play second fiddle to the three covers (one of Clement, and two of Prine) by imbuing them with an extra emotional weight. This is felt in particular on the penultimate song, a duet with Prine in one of his last performances on Earth. In this iteration of Prine's song, How Lucky, from the 1979 album, Pink Cadillac, Vile's voice conjures Prine's youthful prime intoning lyrics with good-humored melancholy while Prine's contribution lends a grizzled gravitas to the song and the album. Overall, it's nice to spend a little time sharing Kurt Vile's ongoing journey. [8/10] Kirk Sever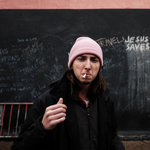 PHONY
Knock Yourself Out
(Smartpunk Records)
A good litmus test for Knock Yourself Out by PHONY comes near the end of the album with Gold, a floppy, steady indie-rock cut which drops the line "Well, I'm terrible at being a human being." If that sort of line makes you want to give up listening to music, PHONY isn't the project for you. For anyone else who can stomach the occasional overstating, this is an excellent project that encompasses dozens of sonic reference points, from math rock to americana. On the sunny Relax, project leader Neil Berthier jumps from a monstrous classic rock guitar solo to a winding, melancholic emo ending. It's a perfect example of this album's flexibility and quality. The only issue with Knock Yourself Out is some of the production choices on foggy cuts like Captor or the more folk-rock leaning Turnstile Effect, which mute the strong songwriting. Even with those occasionally interchangeable cuts, Berthier has made one of the most resonant indie-rock projects of the year. [7/10] Ethan Gordon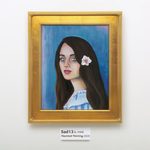 Sad13
Haunted Painting
(Wax Nine)
There's a unique, slightly wrong sound that comes with Sad13's sophomore album, Haunted Painting. On the album's poppiest and best song, Ghost (of a Good Time), Masseduction-y synthlines, giant drums, and slinky keys explode and recede in a seconds notice, all before giving away to that incredible chorus. "Arrest me, won't you?," she sings on the opening track, over swinging synths and awkward guitars, emphasizing the wonky feeling that the album creates. It doesn't entirely work—the dancy With Baby feels aggressive and messy, but when she gets it right, she nails it. The wailing indie-rock closer Market Hotel is the perfect example: fuzzy guitars, Foo Fighters drumming, and glitzy synths combine to create a beautiful chaos. It's promising, but if it catches you in a bad mood, it might cause a headache. [6/10] Ethan Gordon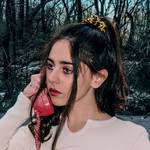 Samia
The Baby
(Grand Jury Music)
"I'm generous and vacant," sings 23-year-old singer-songwriter Samia on Fit N Full, an exemplary song off of her debut The Baby, right before launching into one of many soaring, catchy choruses here. It's a smart statement for an album about accepting help and understanding the need for others. Released on Grand Jury Music, home to groups like Twin Peaks and Hippo Campus, this is a release of artfully constructed, seamlessly great indie-rock that could get easily passed by. Samia has the presence of someone effortlessly classy and commanding, which makes this project all the more appealing. On the oscillating Waverly, icy pianos and Hippo Campus-y guitars help create a backbone for a mission statement: "Wanted to know if you'd be my friend," she sings in a quivering falsetto, before emphasizing that the album is about reaching out for companionship when needed. [8/10] Ethan Gordon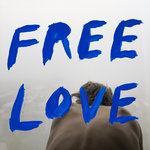 Sylvan Esso
Free Love
(Loma Vista Recordings)
Free Love sounds like a surprisingly slight effort from Sylvia Esso. On their third album, the North Carolina duo sink deep into their minimalist tendencies with dance-infused sketches that, though undeniably fun, sometimes feel unfinished. Whereas 2017's What Now was vibrant, left-of-center pop, the duo's shift into skittering beats and chilly hooks don't hit with the same force as they did before. Which is odd, given that joyful, elliptical cuts like Numb and Ferris Wheel prove that they haven't lost their inventive instincts. The topics here as just as scattered, as the duo navigates through heartfelt explorations involving politics, climate change, and love-agnostic come-ons (though it's all in good fun, as Amelia Meath and Nick Sanborn are happily married). The mood and the energy here is as catchy as it's ever been, even if the duo's clever, tightly-wound experiments sometimes come across as intriguing rather than complete. [6/10] Juan Edgardo Rodríguez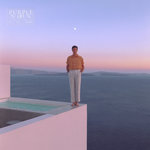 Washed Out
High Noon
(Sub Pop Records)
In Purple Noon, Ernest Greene doesn't reenvision so much as reposition his gauzy bedroom pop. Once considered a chillwave pioneer (which, to his credit, continues to resonate with Gen Z musicians), Green offers a breezy, more mature effort that feels absent of intent. His music, once sensual and alive, tends to coast without a pulse on tracks like Reckless Desires and Leave You Behind—more apt for luxurious yacht escapades in Ibiza and not a sweaty dancefloor. Time to Walk Away is an attempt at 90s Balearic pop that makes Ace of Base's All That She Wants sound groundbreaking by comparison. Even if the album's sonic template doesn't stray too far from his 2011 breakthrough debut LP Within You Without You, Greene chooses to keep the mood so light that it's practically inert—and that's coming from someone who once named an album Mister Mellow. [5/10] Juan Edgardo Rodríguez
15 October, 2020 - 22:29 — No Ripcord Staff