Music Features
Quick Takes (February 2020)
By No Ripcord Staff
Hello everyone, and welcome to another Quick Takes feature!
Instead of giving a brief summary of the albums featured this month, I thought I'd share an off-topic message to all of you reading this right now.
Since you last heard from us, the current state of the world has dramatically changed. We're all collectively going through a worldwide pandemic, which is quite the uncomfortable situation to be living in. Which goes without saying, this is absolutely dreadful for the thousands upon thousands of artists struggling to make ends meet during this time. We're fans of independent music to a great degree, and just like all of you, we like to see our favorite bands thrive. Meaning, I hope you join us in supporting the artists that make our lives a little bit better. It doesn't matter if it's a shirt, a mug, or new vinyl, any little contribution helps. I'm sure you've had it up to here with all the news, so I won't dwell on the matter too much. But on behalf of the No Ripcord, we want to extend our well wishes to all of our readers across the globe.
Stay safe everyone, and keep on listening! Juan
...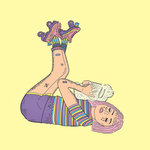 Beach Bunny
Honeymoon
(Mom + Pop)
Chicago four-piece Beach Bunny first became a viral sensation on social media platform Tik Tok with their catchy earworm Prom Queen— becoming something of a Gen Z anthem for female empowerment. Now, I won't even pretend to know I have any knowledge about the song and its effect on youth culture, but what I do know is that their debut album, Honeymoon, is a damn good power-pop album in an age where such a sound doesn't connect with their core demographic. Promises and Dream Boy are both emotive, hook-filled punk-pop, where lead singer Lili Trifilio shares stories of difficult breakups and the need for self-respect. She tones down the energy on the quiet, strumming confessional Rearview, expressing her insecurities out into the open as it builds into a powerful musical statement. Though the album's 25 minutes are a bit one-note, there's no denying that Trifilio and her cohorts manage to sidestep some of the usual cliches with honesty and vigor. [7/10] Juan Edgardo Rodríguez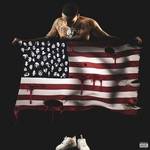 G Herbo
PTSD
(Machine Entertainment/Epic)
On his latest studio album, G Herbo opens up on how therapy helped him to cope with the trauma that came from living in a crime-riddled neighborhood. A little over a year after his 2018 collaboration with record producer Southside, Still Swervin, the Chicago rapper stays focused on his own lane after rising through the ranks of Chiraq's drill scene. He shares sobering accounts on Death Row and Glass in the Face (feat. A Boogie with da Hoodie), reflecting on how far he's come and how he's managed to steer away from a self-destructive path. Herbo is just as explicit, but he's also at his most vulnerable, raising awareness with slight overtones of melodrama (and his spitfire rhymes prove that he does take offense from those who consider him a drill artist rather than a true hip-hop head). And if you ever question his stance, the G funk-like Gangstas Cry is the best tough-guy ballad since 2 Pac made it okay for thugs to show their sensitive side. [7/10] Juan Edgardo Rodríguez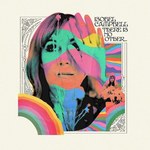 Isobel Campbell
There Is No Other...
(Cooking Vinyl)
Though known for her collaborations with Belle & Sebastian and Mark Lanegan, Isobel Campbell has also made a name for herself as a solo artist whose albums mix jazzy sophistication with delicate pastoral folk. It's been 14 years since 2006's Milkwhite Sheets, though when listening to her latest, There Is No Other..., it's as if not a single day has passed. The quiet, fingerpicked Vultures and Just for Today are undeniably beautiful, softened by her lilting voice. Rainbow adds touches of bossa nova over playful marimba hits, where Campbell adds little quips like "We're raising voices" when that's the least that we'd expect from her. See, there's not much to fault here: most of the album is just pleasant if a little stiff, kind of like a Gentle Waves album. Soul-inspired tracks like The Heart of It All and Hey World enliven an otherwise languid and breezy offering—in the best sense, of course! But either way you frame it, there's no excusing how such a fey cover of Tom Petty's Runnin' Down a Dream happened in the first place. [6/10] Juan Edgardo Rodríguez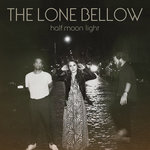 The Lone Bellow
Half Moon Light
(Dualtone Music Group)
Ever since the birth of 2010s wishy-washy Americana, there have been artists who nail it and some who do not. Sometimes, the best of these artists break through critically and commercially to a degree. When they don't connect with critics, it often signifies that some of these New Americana artists are empty calories. The artist that represents this the most is The Lone Bellow, a country group that broke through in 2013 with a decently respected debut album. The problem with their latest, the ridiculously-titled Half Moon Light, is a classic case of diminishing returns. There are not more than three memorable moments here, a problem for a 16 track album where every song sounds identical. From platitudes about "a lonely, lovely little girl… born into a broken world" on the dry Just Enough to Get By, to lines about "wrestling demons" on the above-average, vaguely disco-flavored Good Times, there isn't a moment of lyricism on this album that contains wit or even respectable prose. It doesn't help that every track contains the same airy production, complete with wailing lap steel guitars and fluttering organs in the background. The album can be summarized into one song with the awful Illegal Immigrant, a tune that feels like a parody of Brooklyn granola bands attempting to make a statement. The sheer whiteness of this album is unbearable, but that track puts it over the top. [4/10] Ethan Gordon
My Bus
Our Life in the Desert
(Onomatopoeia)
Two pioneers of dreampop and contributors to the early post-rock scene, Joe Cassidy and Gary McKendry (of Butterfly Child and Papa Sprain, respectively) were once childhood friends who tinkered with four-track recorders in the 1980s, producing hiss-laden tapes under the moniker My Bus. Entering adulthood, the two lost track of each other and their bands faded into relative obscurity; while McKendry's struggles were in part the result of mental illness, Cassidy labored to remain relevant in an increasingly volatile recording industry. Recently, McKendry and Cassidy got in touch after twenty years apart. Recognizing a latent chemistry, the two resurrected their childhood band, My Bus, and recorded Our Life in the Desert, an album of tuneful dreampop laced with ambient soundscapes and pulsing, neon rhythms. According to Cassidy, it was his job to come up with melodies, and McKendry's task to add the apocalypse. While that sounds grim, the mood of the album hews closer to melancholy, nostalgia, and hope. You might even feel a knot in the back of your throat listening to Cassidy's tenderly voiced lyrics in Tomorrow Will Be Ours, an ode to friendship, and even more so in "Angeles," a spoken word piece achingly voiced by McKendry. The album has a pureness and honesty that is rare, and this generosity of spirit extends beyond the record via Cassidy's and McKendry's decision to donate half the album's proceeds to a mental health charity. Don't sleep on this one. [8/10] Kirk Sever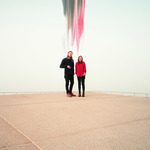 Ratboys
Printer's Devil
(Topshelf)
Ratboys' stellar 2017 track, Elvis Hints In the Freezer, hinted at an indie rock band whose folk leanings far outweighed their guitar-oriented sound. In Printer's Devil, the Chicago-based group led by Julia Steiner and Dave Sagan make a bold move towards homogenizing to more straightforward power chords with gentle psych touches—though not without completely abandoning the nuances that made them stand out. And why would they—the sticky power-pop of Look To and Anj are more sweet than brash, where Steiner's idiosyncratic vocal dynamics and grunge-flecked riffs (same goes for Sagan's rhythm and lead variations) recall the smart, incisive songwriting of artists like Juliana Hatfield and Belly. So even if they tried, it'd be damn near-impossible for them to oversimplify things; if anything, the winding, country ballad My Hands Grow is a maturation of their strum-and-twang interplay. Steiner remains unfazed by the subtle changes in tone, always in command of her sharp lyrical focus. [8/10 - Believe the Hype] Juan Edgardo Rodríguez
...
What were your favorite albums during the month of February? Anything we didn't get to review that we should've? You can always reach us on Facebook, or on our official Twitter page.
15 March, 2020 - 00:11 — No Ripcord Staff