Music Features
Quick Takes (March/April 2019)
By No Ripcord Staff
Welcome to our latest installment of Quick Takes!
If you've been keeping track, or consider yourself a faithful reader of this feature, then, yes—we might've skipped last month. We sincerily apologize and I hope you missed us! There's a simple explanation for this—I didn't want to publish a month with only my reviews (really, who wants that!). So in the spirit of collaboration, I decided to bundle the last two months together like I've done in some cases. Why? Well, I wanted to bring a large assortment of staff writers to contribute. We've got five, yes five! Sean, Peter, Gabbie, and Matthew all chipped in their thoughts on some very, very good records! So let's get right to it!
What were your favorite albums during the months of March and April? Anything we didn't get to review that we should've? You can always reach us on Facebook, or on our official twitter page. Juan
...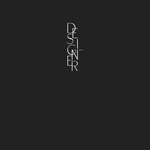 Aldous Harding
Designer
(4AD)
Aldous Harding possesses a low-key zest for life in Designer. The New Zealand singer-songwriter's previous two albums, Aldous Harding and Party, provided different shades of tonality despite being just as spare. This time, those vacillating emotions converge into one —while the simple, steady strum of Heaven is Empty aptly communicates a stilted affectlessness, the cheerily brisk The Barrel presents that of a cleansed soul who's learned to move on. Harding is as inscrutable as ever, opting to let her music—whether it's somber piano balladry (Damn) or soothing folk rock (Fixture Picture)—weave through her peculiar inner fantasies. There's a marked inconsistency in her voice—something lilting, sometimes guttural—navigating her usual distress with a presence that is as hammy as it is heartfelt. [7/10] Juan Edgardo Rodríguez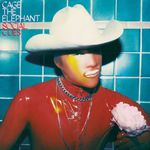 Cage the Elephant
Social Cues
(110 Entertianment/RCA)
Cage the Elephant stands in a very peculiar position in the current rock landscape. The Kentucky-based band have dared to experiment with each subsequent release, all while retaining a snappy, melodious approach fit for mainstream alternative radio. And in Social Cues, their fifth album, the quintet push both extremes with equal fervor—all-embracing ballads (Love's the Only Way, Goodbye) and eerie yet fun-loving synth rock (Tokyo Smoke, House of Glass) clash together with a child's eye of wonder. Lead singer Matt Shultz works within a loose conceptual narrative, cautiously exposing details of his recent divorce with empty, motivational platitudes rather than insightful ponderings. It's a heavy subject, beyond a doubt, thought Schultz opts to focus on the positive aspects that surround his life's bleak outcome. That said, wanting to achieve too much always comes at a cost—though Cues features some of their most accomplished songs yet, their eagerness to please both sides (not to mention a woeful Beck cameo on the dub-reggae fusion of Night Running) make for a sometimes coldly calculating listen. [6/10] Juan Edgardo Rodríguez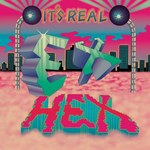 Ex Hex
It's Real
(Merge)
Leave it to Mary Timony to bring back late seventies-sounding guitars in 2019. Arguably, no one does it better than the Ex Hex songwriter—her blazing, no-nonsense squall emphasizes solos over hooks with pitch-perfect precision. And on It's Real, Timony's follow-up to 2014's Rips, she continues to pursue that era where both guitar-driven new-wave and power-pop commingled before music television—obsessed with image—reduced both to dust. Album opener Tough Enough is the best song she's ever written, a fast-charging rocker that ups the melodic stakes from the chorus to the bridge to the coda. Timony is unflappable to any distractions, wailing righteous riffs on the fairly mid-tempo pace of Another Dimension and Good Times. There's not a lot of surprises to behold—It's Real is a traditional rock record through and through. But like that secondhand vinyl sitting on your shelf that never got reissued, it contains deep, thick grooves that always sound fresh regardless of its dwindling shelf life. [7/10] Juan Edgardo Rodríguez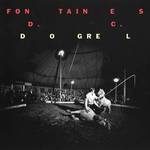 Fontaines D.C.
Dogrel
(Partisan Records)
Scrappy punks Fontaines D.C. revel with youthful ardor—and all the better for it. The Irish five-piece have quickly become the new face of British rock, somehow pigeonholed between the likes of U.K. rabble-rousers like Shame and Idles when their innate swagger recalls an erudite version of The Libertines. But on Dogrel, their spirited debut, Grian Chatten and his bandmates barrel through with a mishmash of punk-driven fervor: surfy rock n' roll (Chequeless Reckless); propulsive college rock (Television Screen); snarling post-punk (Hurricane Laughter); bright-eyed indie rock (Roy's Tune). Chatten maintains a dry brogue that can be confused as affected—which can take some time to warm up to—though it's an unappealing delivery that somehow enhances their crafty guitar work. It's also refreshingly apolitical, given that the band is more concerned with documenting the ongoings of growing up bored disenchanted in their hometown. "Charisma is exquisite manipulation /And money is a sandpit of the soul," Chatten slurs on Chequeless Reckless with senseless charm. They're smart, clueless, and ready to take the festival circuit by storm. [8/10] Juan Edgardo Rodríguez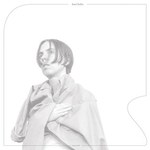 Hand Habits
Placeholder
(Saddle Creek)
Megan Duffy looks for some understanding when there's none to be found on Placeholder. Duffy's second full-length—who performs as Hand Habits—explores a troubling relationship as she tries to mend her heart. It's not an easy listen—her melancholy is deeply felt, but also suffocating, to the extent that her impenetrable sadness can sometimes feel opaque. There's still a lot of care put into her richly textural guitars—the title track alone is worth the price of admission. It's one of those arresting moments—the dynamic, guitar-driven Jessica is another that comes to mind—on Placeholder where Duffy sheds the intimate bedroom pop flourishes of 2017's Wildly Idle in favor of a robust backing band. The rousing, yet equally understated the book on how to change part II brings closure with a welcome luster, though it's not enough to salvage the album's soporific middle half. [6/10] Juan Edgardo Rodríguez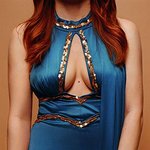 Jenny Lewis
On the Line
(Warner Bros. Records)
Jenny Lewis has been long enough in the game to be considered an American national treasure. So it's only fair that for her fourth solo album, On the Line, she opted to write at Capitol Records with a backing band of rock royalty like Belmont Tench, Jim Keltner, Beck and Ringo Starr. It's a dream to have that kind of caliber as your dependable sidemen, though as expected, this is Lewis's show from beginning to end. It's the true embodiment of a studio album, and it shows—from the classic FM radio pop-rock of Red Bull and Hennessy to the soulful country-rock of Little White Dove, every instrument is put to use with seamless efficiency (even if they can also come off as clinical). No amount of musical pedigree can save her commonplace lyrical sentiments, though, which are too noticeable to ignore. Which, to a degree, slightly misstep a personal journey where she takes account of a bevy of life experiences with genuine autonomy. [7/10] Juan Edgardo Rodríguez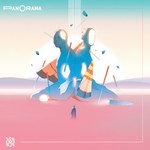 La Dispute
Panorama
(Epitaph)
Only La Dispute could make life's uncertainties sound crucial. The Grand Rapids, Michigan five-piece wants to be a healing source of power on Panorama, the follow-up to 2015's eminent concept album Rooms of the House. Led by Jordan Dreyer's affected sing-speak, the band's discursive post-hardcore vacillates between quiet and raging moments of intensity. Their fourth full-length album often sounds thrilling, but not in the way you immediately think—both Anxiety Panorama and Footsteps at the Pond scale up with profound emotional release, but the build-ups never feel gratuitous. If anything, they often pace themselves to convey their truths—both Rhodonite and Grief and There You Are (Hiding Pace) inspire you to pay attention over free-form, tempered arrangements. It takes time to decode Dreyer's thoughtful, often precise observations. Which makes Panorama all the more rewarding—it serves as the nuanced companion to the disquieting narrative of Rooms of the House. [7/10] Juan Edgardo Rodríguez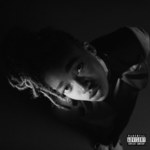 Little Simz
Grey Area
(Age 101)
Few artists achieve in their lifetimes what Simbi Ajikawo has achieved at 25. Grey Area, her coming-of-age (maybe "quarter life crisis" is a better epithet) record is equal parts confident, slick, and still somehow jejune. Offence sets the tone brilliantly, showcasing her well-earned arrogance side by side with her myriad influences. She raps over a veritable '70s movie soundtrack of funk beats (keep her away from Tarantino). She transitions smoothly into Boss and Selfish, rooting her feet firmly in the ground and proclaiming loudly who she is and why she's here: "Haven't seen a show 'til you see me live, n----/At 23 sold dreams to my side n----/See God when you look me in my eyes, n----/Learnt from 'Ye then went and touched the sky n----." A few small stumbles prevent the album from getting top marks—Wounds swaps out Simz' precision flow for a drab reggae melody; Therapy is a petulant rebuke of an institution with which Simz admits to having no experience. But on the whole, it's a smart and satisfying record. If she can achieve such mass appeal on an independent release, it will be fascinating to see where she goes if she agrees to sign with a label. Hopefully it won't trip up her laser focus on what matters: herself. [8/10] Gabbie Nirenburg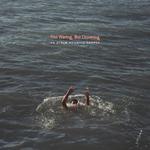 Loyle Career
Not Waving But Drowning
(AMF/Virgin EMI)
How many rappers could get away with producing such sentimental music without it seeming saccharine? Maybe Loyle Carner (Benjamin Coyle-Larner) is a lone exception, an intelligent, vulnerable—but usually enthusiastic—writer who manages to dodge the mawkish tag. How could you bemoan someone who raps about his mother, his girlfriend or love of cooking when done with such fondness? If hip-hop is usually concerned with bravado, he's a refreshing change of pace—and that continues with this follow-up to 2017's Yesterday's Gone. If anything, he's so comfortable now that it often feels like he's coasting. He joins old friends Tom Misch and Kiko Bun for album highlights Angel and You Don't Know, while Loose Ends—featuring a dreamy collaboration with Jorja Smith—perfectly displays the strengths of two of the most hyped artists in Britain. But with nothing to prove this time around, there's a sense that he's still holding something back. Not Waving But Drowning showcases why Carner is heralded as one of British hip-hop's biggest talents, but this isn't quite the revelation his debut was. That being said, any album that includes an interlude dedicated to England winning a World Cup penalty shootout will always go down well. [7/10] Matthew Smith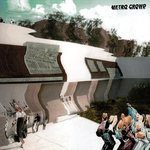 Metro Crowd
Planning
(Maple Death Records)
Planning is the sophomore LP from the Italian post-punk group Metro Crowd, a restless and propulsive mash of Post-Whatever/Whatever-Wave rock given the good measure Pigfuck injection of toothy guitar tones and pronounced bass rhythm. A latter-day product of Italy's ROMA EST scene (whose members comprise the scene's more visible acts like Mai, Mai, Mai and Sect Mark) Metro Crowd is what you may have heard if Jaki Liebezeit had started jamming with Shellac during the At Action Park days. While bass-n-drums provide the album its cleanest and most prominent features, the undulating racket of A.C. Quagmire the only real exception, vocals are granted a sheen of anti-clarity and often delivered as free-form prose. The guitar is more for texture than melody, given opportunity to tear through the rhythm section (Infrared Sauna) or bury it almost completely (Arlene). However, the elements fall into place beautifully for the initial rhythmic irregularity of Travel Care and the Wire/Gang Of Four relative Student. For Planning, Metro Crowd have crafted lovely noise. [8/10] Sean Caldwell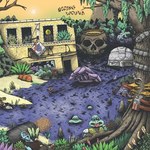 Oozing Wound
High Anxiety
(Thrill Jockey)
Is Surrounded by Fucking Idiots this year's National Anthem? Equal parts stabbing humor and enjoyable riff-laden assault make Oozing Wound's High Anxiety the wonderful thing that it is: 34 minutes of relentless lambaste replete with dense rhythmic irregularity (Filth Chisel), the occasional lapse into thrash metal idioms (Die On Mars), and viscous Jesus Lizard-level musculature (Birth of a Flat Earther). "I'm so sick of Rock N' Roll!" screams vocalist Zack Weil during Tween Shitbag, his declaration an ironic cherry to top the band's tumbling wall of amplified chaos. Recorded at Steve Albini's Electrical Audio studio, High Anxiety will encourage your neck to snap, Weil's over-the-top vocal delivery combined with the band's refreshing lack of constraint apparently "too heavy metal" as spoken aloud during the altered soundbyte that follows Riding the Universe. Is Oozing Wound too heavy metal? Or, are they just unwilling to be safely categorized? Perhaps this was an assessment made by "fucking idiots?" [9/10] Sean Caldwell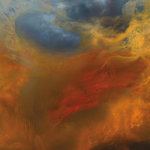 Sunn O)))
Life Metal
(Southern Lord)
Life Metal shouldn't feel as special as it does. Greg Anderson and Stephen O'Malley are now entering their third decade as a pair of amp-worshiping drone-druids, and while their first release in 5 years does little to shift the band's narrative or defy expectations, it may also be their most definitive statement yet. Previous Sunn O))) records laced thunderous guitar squall with various accouterments like black metal vocals and eerie symphonic embellishments, but Life Metal largely strips their process down to nurture the holy communion between guitars and amplifiers the two have built their reputation on. It sounds reductive on paper, but Sunn O)))—already proven bastions of "less is more"—offer up four immersive, oceanic soundscapes and do it with guitar roars so aching and natural, you can practically hear them breathe. Calling Life Metal a great metal/rock/guitar album, ultimately, is a disservice: This is a sonic meditation channeled through humbuckers and hearts. [9/10] Peter Quinton
9 May, 2019 - 21:35 — No Ripcord Staff