Music Features
Quick Takes (May 2019)
By No Ripcord Staff
Welcome to our latest installment of Quick Takes!
This month goes back to a back-to-basics approach—I took care of most reviews, though regular contributor Kirk and new writer Jackson lend their thoughts to some records we couldn't ignore.
What were your favorite albums during the month of May? Anything we didn't get to review that we should've? You can always reach us on Facebook, or on our official twitter page. Juan
..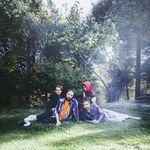 Big Thief
U.F.O.F.
(4AD)
Adrianne Lenker is deeply mesmerized in her stories—in both Big Thief and her solo work, the singer-songwriter has managed to get all the attention for her lyrical prowess (and that's over a band who's also very adept at showcasing their instrumental dexterity). Which is why at first it's surprising how the NYC quartet's third album, U.F.O.F., is practically devoid of any narrative context. Instead, she allows space and intrigue to guide the listener through her ill-defined allusions. That's not to say that she doesn't know how to carry an unearthly mood—as demonstrated on Cattails and Jenni, Lenker and her bandmates slow their songs to a crawl alongside some intricate folk arrangements. It sounds undeniably beautiful. Sometimes it comes at a cost—take From, where the tempered, methodical groove in which they hover along reveals their fingerpicking indulgences while reducing Lenker's whispered vocals to free-form nonsense. The band fills U.F.O.F. with a rich tapestry of textural tones, almost to the point of oversaturation. It's so embedded in their songs that they somehow get lost in their creation, filled with awe and wonder (and some healthy pretension). [7/10] Juan Edgardo Rodríguez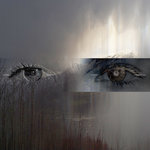 Caterina Barbieri
Ecstatic Computation
(Editions Mego)
I'm a sucker for two things: old-school jungle breaks, and synthesizer worship. And Italian composer Caterina Barbieri's latest outing, Ecstatic Computation, released on prestigious experimental imprint Editions Mego, deeply satisfies my craving for the latter. Comparable to acts like Oneohtrix Point Never or Tangerine Dream, Barbieri has a great ear for setting captivating atmospheres, not just blandly sustaining tones and letting haziness (laziness) take over. This is best showcased on ten-minute opener Fantas—the tonal patterns on this song build, meld, and fade into one another so immaculately and are programmed so tightly that any synth nerd can both appreciate it and get lost in it. It's an entrancing cut, for sure, but as Computation continues, you learn that almost every track here is similarly effective. Closest Approach to Your Orbit and Pinnacles of You propel Barbieri's higher-pitched synths to the forefront of the composition, plinking and plopping and arpeggiating away at the listener in a way that reminded me of Cluster's Zuckerzeit or earlier, Autobahn/Ralf und Florian-era Kraftwerk. Like many synth-driven ambient/electronic albums, one must be able to embrace the aesthetic of such music to enjoy it; it's hard to deny that this record is driven by texture and aura, rather than directly relatable content and meaning. But if you're like me and can totally get with some heady sonics, this one's a gem. [8/10] Jackson Glassey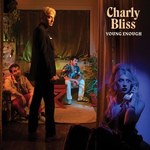 Charly Bliss
Young Enough
(Barsuk)
Two years after 2017's Guppy, Charly Bliss undergo a profound change that positively alters their steely, indie-rock sound. Less tender and more charging, the NYC four-piece mature into polished power-pop with a touch of glam attitude. Singer-songwriter Eva Kendrick's voice is raspier and deeper on Blown to Bits and Under You, leading the charge over their thick, rapturous guitars—a stark contrast from the winsome appeal of Guppy cuts like Gasoline. There's also a strong pop influence, an element that can interfere with Young Enough's otherwise snappy sequencing—both Capacity and Chatroom incorporate an electro-pop bounce that, though competent, feel more suited for an entirely new project. Still, Hendricks' love-stricken admissions never go unnoticed, as she tells her painful accounts with a joyful spirit and enormous choruses—a lethal combination that will surely draw larger, more engaged crowds. [7/10] Juan Edgardo Rodríguez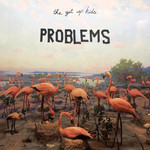 The Get Up Kids
Problems
Polyvinyl
Throughout their 20-year run, Kansas emo pioneers The Get Up Kids have kept writing records despite doing so at intermittent intervals. The gaps of time are usually significant—seven or eight years-though what's revealing about this new resurgence is that they've made a smooth transition into adulthood while retaining a punchy, high-energy sound. In many ways, Problems is their back-to-basics comeback—The Problem is Me and Now and Never tackle themes like aging and frayed communication with driving melodic interplay. Even on the vigorous pop-punk of Lou Barlow, the band could've written a cloying, self-serving homage to the lo-fi mainstay and instead turn their attention to a bittersweet dissolution with a touch of humor. It's a familiar, though still firm, return, coming from a band whose usual deviations in songwriting are slight—yes, even including the much-maligned On a Wire, which felt like a logical move at the time. [7/10] Juan Edgardo Rodriguez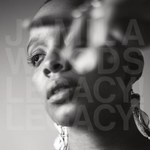 Jamila Woods
Legacy! Legacy!
(Jagjaguwar)
On Legacy! Legacy!, Jamila Woods gives the term "labor of love" a deep new meaning. The Chicago native, who splits her time as singer/songwriter, poet, teacher, and community organizer, gives a warm tribute to the icons who shaped her perspective and identity. She names each track after people of color, from James Baldwin and Betty Davis to Jean-Michel Basquiat, all specified in caps as a way to elevate their importance—interspersing studied, cultural references into her personal experiences as a maturing woman. Her colorful collage of soulful jazz and funk is as involved as it is thoughtful—and though there's a pedagogic component to her approach, she carries her songs with the fluidity of a spoken word poet. Woods uses the strength of her vibrant band to mask her reedy vocals, a minor drawback in an otherwise enlightening offering that positions her as one of neo-soul's essential new voices. [8/10] Juan Edgardo Rodríguez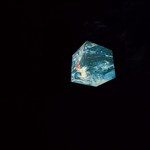 Tim Hecker
Anoyo
(Kranky)
With Anoyo, Tim Hecker's output creeps closer to becoming New Age music for Millennials, a generation that prides itself on being "woke" but falls for the same tricks as Gen-X-ers and Baby Boomers before them. Like New Age tunes of the past, Anoyo is meditative, atmospheric, and whiffs of cultural appropriation. As with his previous album, Konoyo, Anoyo features Hecker's Konoyo ensemble, a group of musicians playing traditional instruments in the Gagaku style, a form which has historically been played exclusively by men for Japanese royalty for something like 1200 years. Gagaku's high-pitched dissonance and constant tempo shifts match Hecker's own style, and is presumably one of his influences. While Anoyo's showcase of Hecker's ambient textures, paired with Gagaku, is organic and interesting, it feels like a retread of ideas or an assemblage of scraps from the recording of Konoyo. Hecker's work since Virgins feels increasingly lackadaisical, signaled, perhaps, by his last three album covers, all of which seem commissioned from the same backwater community college art class. [6/10] Kirk Sever
14 June, 2019 - 06:15 — No Ripcord Staff