Music Features
Quick Takes (October 2016)
By No Ripcord Staff
Despite the woeful spirit that surrounds most of our staff at the moment, which goes without saying, the past month was actually one of the most enjoyable in terms of music releases for Carl and I. But both of us were not going to back out of our duty to report on some albums that are really worth your time. And besides, now, more than ever, do we depend on music as a refuge to lift our spirits when the near future is rife with a great deal of uncertainty and concern.
At first, we both struggled to handpick only 10 albums out of an impressive shortlist that we both came up with during the beginning of the month. While Carl caught the protest bug with some of his favorites, from Solange's empowering affirmation to Kate Tempest's idiosyncratic poetry, I was actually fairly more critical with my picks. Let's just say that the new Green Day didn't really speak to me. But I was deeply enchanted with Agnes Obel and Vanessa Anne Redd's quietly potent releases, both of which will get inevitably lost in the fight for year-end album supremacy.
What were your favorite albums during the month of September? Anything we didn't get to review on our site that we should've? You can always reach us on facebook, or on our official twitter page. - Juan
...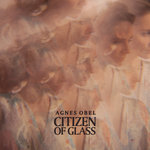 Agnes Obel
Citizen of Glass
(Pias America)
Agnes Obel writes dense and unquieting piano arrangements that evoke a haunting, troubled beauty. The Danish singer-songwriter has always incorporated opulent strings to her otherwise minimal pieces, but it's her Francis Poulenc-like approach to communicate tension and unease with those fluttering keys that leaves one spellbound. Citizen of Glass expands her range both musical and conceptually, especially in the way Obel takes strides to elevate her vocal performances by heavily layering them as if drawn from an echo chamber. She's never written a song as open as It's Happening Today, where every instrumental choice she makes holds a purpose with crushing weight. But even at its most oblique, Obel still retains the stark and mesmerizing beauty of her previous album's [Aventine] solo performances in the title track. Citizen of Glass is like entering a misty realm of wonder where each unpredictable turn holds a new set of unknowns. [8/10] Juan Edgardo Rodríguez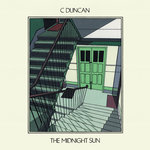 C Duncan
The Midnight Sun
(Fat Cat)
Glasweigan composer and multi-instrumentalist C Duncan has followed up the excellent, Mercury Prize nominated Architect with a collection of electronically veiled soundscapes inspired by Rob Serling's The Twilight Zone. Serling's critically acclaimed anthology series introduced many Americans to science fiction in the 60s with jerking vigor, but the result of the inspiration in C Duncan's case is a bold, almost spiritual musical statement draped in purity and a marked innocence. The album rarely breaks a sweat, moving from one spectacularly arranged soundscape to another with consummate ease. The stupor is generally crisp and wintry, but Duncan's production acts in a way similar to that of the aurora borealis in the arctic sky, giving a mesmeric warmth that has nothing to do with temperature to an otherwise icy panorama. The overall effect is pristine and seamless, and the work of a supremely talented composer and producer. [8/10] Carl Purvis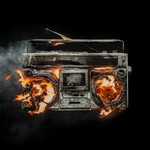 Green Day
Revolution Radio
(Reprise Records)
After a string of ambitious projects, it's good to see Green Day go back to a sleeker, bare-bones rock sound. That's not to say that they're reverting back to their punk pop roots, though: if anything, their spotless, focus group-approved rock sound is the kind that will surely please the Whiskey a Go Go crowd. Sadly, that's as far as they can reach with Revolution Radio. The Bay Area mainstays are proudly earning last year's Hall of Fame induction with a political record that, though well-intended, mostly draws attention to empty and generic political platitudes that constantly miss the mark. So now that their target audience has somewhat shifted, seeing as their mall punk acolytes have grown up, there's not much else to do than deliver a batch of lean, foolproof guitar bangers. And, to be fair, Billie Joe Armstrong and company still perform with a hunger for justice that still translates well with or without the prog rock spectacle. But aside from Billie Joe's willingness to open up on more troubling personal issues, of which he only hints, the majority of Revolution Radio is all sheen and no spark. [5/10] Juan Edgardo Rodríguez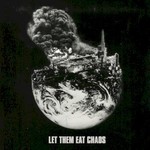 Kate Tempest
Let Them Eat Chaos
(Kate Calvert)
Kate Tempest's follow up to 2014's stunning Everybody Down is another concept album that dazzles in its fiercely compassionate logorrhea. Let Them Eat Chaos focuses on seven neighbours of the same London street, all of whom are unable to sleep in the small hours. They use the time to ponder their situations. Gentrification is forcing Zoe from her neighbourhood in Perfect Coffee. Gemma's future is being held back by her past in Ketamine For Breakfast. Kate Tempest's foundations are her origins as a performance poet, and the record continues her evolution into a many-headed, dub-clashing rapper. Her passages are compelling in their loquaciousness, and the gloomy, haunting beats are the perfect cross-stitch for her intimidating, harsh grooves. This backdrop is markedly deeper, with a more pronounced lean to house propensities than that found on Everybody Down, and is further confirmation of Tempest's ever-expanding performing palate. The resonance of Let Them Eat Chaos is mammoth, and Tempest's lexical flair is the difference maker. [8/10] Carl Purvis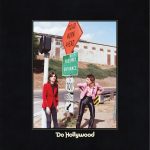 Lemon Twigs
Do Hollywood
(4AD)
The Lemon Twigs are the D'Addario Brothers, two young Long Island songwriters who go as back as the early fifties, and for the sake of modernity, dig as far as the seventies and everything in between to deliver a polychromatic wonderland of progressive pop sounds. The flattery they have for their elders is commendable: I Wanna Prove to You is pre-rock n' roll as if rewritten by Van Dyke Parks; Those Days are Comin' Soon captures the mad frivolity of Village Green Kinks; Hi + Lo is a trip excursion into a didactic Todd Rundgren convention. It's fairly obvious that The Lemon Twigs have a fairly extensive knowledge of baroque rock in its different permutations, and I'd like to encourage them to explore even further; I mean, if I can digest the smorgasbord of My Bloody Valentine flattery and Grey's Anatomy-featured drivel I get every single week on my inbox then why should I knock one who seems to have a genuine admiration for The Left Banke? I dig it. This retro carnival is a trip, but it's also a downright mess riddled with poor songwriting choices that are disguised as clever. You don't have to join your generation, guys, but it'd also do you some good to not look down on your peers, either. [4/10] Juan Edgardo Rodríguez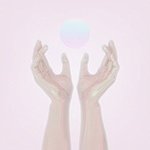 Machinedrum
Human Energy
(Ninja Tune)
The opening track of Human Energy – Lapis – starts with the electronic equivalent of tightening a guitar string to a tautness so precarious that the slightest tweak will cause the strain to become too much for it. This is indicative of Travis Stewart's desire to pack as much action into Human Energy as possible, infiltrating its spasmodic synthtronica grooves with twitching, agitated percussion and broken beats. The pace is maintained pretty much throughout the album's runtime, and Stewart's penchant for speeding up music without necessarily firing the BPM to giddy stratospheres is testament to his production zeal. The album's runtime is relatively short, with its fifteen tracks – none of which threaten the four-minute mark - racing each other to an imaginary finish line. Stewart has enlisted the services of several vocalists of an R&B ilk to add a more radio-friendly feel as well as structural steel to the otherwise frantic procession of convulsive electronics, but this is a dizzying listen that is ultimately erratic, but enjoyable. [7/10] Carl Purvis
Palace
So Long Forever
(Fiction)
London four-piece Palace's first full length effort arrives two years after their eye-catching debut EP Lost In the Night, and the striking similarities to the off-kilter, British indie of Foals and The Maccabees that were made then are still every bit as strong now. Leo Wyndham's drooling tones are warm and smooth amongst the intricate, bright guitar licks and handsome arpeggios, and song structures are consistently exquisite in their elegance. So Long Forever has a knack of sounding nothing like your prototypical debut album, with no sign of any unsanded edges or rawness. Instead, the album's sound is that of a band that have honed their sound over a number of exponentially strong releases – very much like The Maccabees themselves. With those boys no longer an active band, the arrival of So Long Forever – and of Palace themselves – is the perfect replacement for that particular void. [8/10] Carl Purvis
Solange
A Seat at the Table
(Columbia)
Before the release of A Seat at the Table, Solange Knowles described the record as a project on identity, empowerment, independence, grief and healing. The project is not a small one, either. At 21 tracks long, this album could have perhaps even been released as a double album, allowing the treasure trove of sounds and emotions an interval for a listener to collect themselves, but Solange's stripped-back approach makes this record so accessible that it absolutely wasn't necessary. A Seat at the Table is intensely rich and gracious in its candor, so much so that it's quieter, painstakingly personal moments are every bit as robust as direct aggression. Its soulful flow is luscious and languid, and simply dazzles in the graceful, airy beauty of Cranes In the Sky, where Solange's voice floats to stratospheric altitudes. A Seat at the Table is an ode to the struggle of a black woman in 2016 and its importance in the here and now, and it has made itself a candidate for the upper echelons of many an end of year list. Musically, there is no doubt who the more captivating Knowles sister is. [9/10 – Believe the Hype] Carl Purvis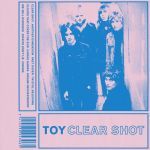 TOY
Clear Shot
(Heavenly Recordings)
TOY are a band who's operating with a very different musical ideology as opposed to many of their contemporaries. As opposed to playing things straight with a particular sound, the Brighton rockers have an inclination for psychedelic experimentation and wrapping it up with plenty of pop smarts and hypnotic energy. But through all their stylistic changes, which range from cleanlier shoegaze to meandering space rock, they've always retained that old Brit-rock approach of balancing tuneful songwriting with languid and spacious grooves. Now into their third full-length, the band continues to test out a variety of sounds without necessarily abandoning their playful pursuits. The changes suit them: the more jangly We Will Disperse and I'm Still Believing rank among the band's more sparkly ballads, the latter appropriately referring to a need to "shake things up". But they dependably stretch their writing muscles with motorik-informed tracks like Dream Orchestrator and the title track, both of which perfect the unfleshed, slightly directionless jams they attempted on Join the Dots. Even if it does cover too much ground, Clear Shot is another fine effort from a talented band who tend to get caught adrift in their own ways. [7/10] Juan Edgardo Rodríguez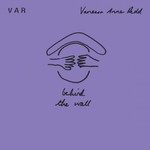 Vanessa Anne Redd
Behind the Wall
(Sharp Attack Records)
Vanessa Anne Redd has gone through a variety of projects, presumably hoping that one would stick, not knowing that the answer was always right in front of her: embark on a solo career. Behind the Wall begins well enough with some clean, agitated guitar strums and some elaborate folk pickings, but as it progresses the British-German songwriter's natural qualities quickly intensify with some seriously dark introspection. The captivating title track utilizes fierce strings and a sustained guitar chord that creates a feeling of crippling anticipation, while the far more amenable, but deceptively sullen, Boomerang does just the same with as little as a sparse acoustic arrangement. But through all of it there's a freewheeling playfulness that contrasts nicely with Redd's refined lilt, a voice that could possibly be misunderstood as too drowsy and insular. Do so and you'll miss out on one of this year's most open, and quietly rewarding, listens. [8/10] Juan Edgardo Rodríguez
14 November, 2016 - 04:56 — No Ripcord Staff