Music Features
Quick Takes (October 2020)
By No Ripcord Staff
We're currently in mid-November, which means that the No Ripcord staff has officially begun their voting process for this year's best albums. That being said, things haven't slowed down in terms of new album releases—and this month's five selections are all worth checking out.
While all my picks are wildly different from each other, I'm giving the edge to Laurs Veirs and her quietly devesatating new album. Kirk is covering this month's cover stars Fuzz, while Mark wrote about rising New Jersey singer-songwriter PYNKIE.
What were your favorite albums during the month of October? Anything we didn't get to review that we should've? You can always reach us on Facebook, Instagram, or on our official Twitter page. - Juan
...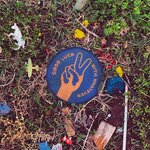 Dawes
Good Luck With Whatever
(HUB Records)
For a little over a decade, LA jam lifers Dawes have been seemingly indebted to various classic rock touchstones with marginal success. But press on they must, and in Good Luck With Whatever, the band furthers their reputation as sophisticated roots rockers par excellence. By turns reflective and proudly assertive, frontman Taylor Goldsmith stays true to himself in an ever-evolving world on Still Feel Like a Kid and Free as I Wanna Be. Though dabbling on Springsteen-ian bombast and alt-country suits them best, the band discovers a newfound ease of songcraft with midtempo, radio-friendly cuts like the Tom Petty-ish romp of Who Do You Think You're Talking To? (where Goldsmith assesses his repressed emotions with pure honesty). These inward-looking statements add depth and personality to an album that finds Dawes sticking to what they do best—even if their performances can occasionally sound too neat and prim. [7/10] Juan Edgardo Rodríguez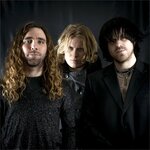 Fuzz
Fuzz III
(In the Red Records)
If Fuzz's trio of Fuzz albums are ranked according to amounts of fuzz, then Fuzz III is fuzziest—from front-to-back—of Fuzz's three Fuzz records. Fuzz, the hundredth-or-so band started by Hawkwind and Black Sabbath acolyte Ty Segall, is the project that skews furthest from Segall's glam rock inclinations, and digs instead into the arcane, ritualistic clutches of dark metal. Whereas Segall's eponymous Ty Segall Band tends towards the psychedelic, and his co-spousal project The C.I.A. veers into a quasi-industrial palette, and his garage-rock impulses are unleashed with GØGGS, his band Fuzz—a collaboration with Charles Moothart and Chad Ubovich—allows Segall to embrace his adoration of the early roots of heavy metal. In Fuzz III, chugging chords and buzzing bass grind in lockstep with Ty Segall's pummeling percussion, all of this singed with Steve Albini's caustic touch as producer. Guitar solos resemble pagan evocations, swirling like crazed seagulls around the head-throbbing sounds of a locomotive out of control. The result is eight songs of teeth-gritting black metal dirges that evoke Ozzy Osbourne's late seventies work, but replaces Ozzy's performative glitz and glam with layer upon layer of bombastic fuzz. [7/10] Kirk Sever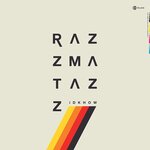 I DON'T KNOW HOW BUT THEY FOUND ME
RAZZMATAZZ
(Fearless Records)
I DON'T KNOW HOW BUT THEY FOUND ME make their intentions clear when they open their debut album with a synth line that recalls Duran Duran's Notorious. Even if indebted to 80s new wave, the Salt Lake City duo aligns more with fun, bouncy electro-pop that's about 400 miles away from their home state. Of course, I'm talking about The Killers-circa Hot Fuss. Heck, even vocalist Dallon Weekes sounds like a cross between Brandon Flowers and Hot Hot Heat's Steve Bays. At first blush, Weekes and drummer Ryan Seaman pay homage to the Cars (Sugar Pills), turn new romanticism into a burlesque show (From the Gallows), and steal some of Nile Rodgers' swaggering tricks (Mad IQ.) But it's the more restrained songs that show some promise—from Clustherhug to Door, the duo proves that they're stepping up their songwriting acumen without dulling their pop sheen. They also deliver a touching anthem to the much-maligned "opening act" with the piano-driven Nobody Likes the Opening Band, a genuine crowd-pleaser that will forever haunt them if they ever move on to bigger and better music venues. [6/10] Juan Edgardo Rodríguez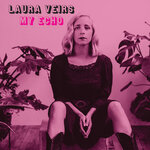 Laura Veirs
My Echo
(Raven Marching Band)
Despite her consistent output, Laura Veirs has remained somewhat on the sidelines of other singer-songwriters of her generation. The Portland artist's 11th studio album is just as faultless and unshowy, though, beneath the surface, she points the harsh realities of divorce (that her ex-husband Tucker Martine produced these songs makes it all the more painful). But Veirs makes an effort to keep the mood here bright, albeit, with a touch of melancholy. From the Bossa nova-tinged Another Space and Time to the twangy strummer All the Things, she adds variety and atmosphere to the songs with shades of orchestral pop (with hotshot alt-country names like M. Ward and Jim Ward lending their talents.) Ultimately, though, this is Veirs' story through and through, as she's determined, feeling renewed, and ready to move on. [7/10] Juan Edgardo Rodríguez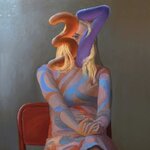 PYNKIE
#37
(House Arrest)
New Jersey's Lindsey Radice (self-described "nurse + songmaker") brings the goods performing as PYNKIE. Her second full length album, #37, smoothly shifts from breezy dream-pop (Love Theme) to low-grade dance tunes (The Habit). But #37's finest moments come from retro-steeped and sunny-hued songs that are slyly underlaid with romantic complications. Radice goes from desperate girlfriend on Sugarcoat ("Take me on a date to the 7-11") to desperately wanting to depart on Starry Eyed ("You have money, but you're boring"). But both songs are deliciously coated pop confections. The opener, You, shows Radice working her vocals from sweetly sung to a spot-on Liz Phair deadpan at the break. Radice makes for a fine this-gen version of Phair with less fatalistic detachment, but the same eye for detail. Events from spilled beverages to her parent's divorce take on the same level of gravity. Or you can just let your head get lost in the clouds with the simpler themes of Funny Boy and Vacation. Don't let the stylized all-caps moniker and hash-tagged title scare you away; PYNKIE is the deeply buried Bandcamp artist you are always hoping to uncover. [7/10] Mark Moody
15 November, 2020 - 07:23 — No Ripcord Staff