Music Features
Top 40 Tracks of 2014
By No Ripcord Staff
In music journalism, albums pick up the plaudits whereas singles and individual songs often get treated like the poor relations. That isn't to say that albums aren't great, it's just that sometimes you want the immediacy and the single-mindedness that only a track in isolation can provide. For the third consecutive year, all of us here at No Ripcord have compiled our favourites over the last twelve months, subjected them to incredibly complex spreadsheet algorithms, and produced a definitive list of the best that 2014 had to offer. We hope you enjoy our Top 40 list and would love to know your thoughts in the Disqus box at the bottom of the page.
Also, if you're interested, you can see how each of our writers voted
here
. Now, on to the list!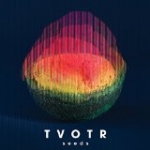 40. TV On The Radio
"Happy Idiot"
(from "Seeds" on Harvest)
Happy Idiot
is the perfect representative track from TV On The Radio's latest,
Seeds
. The album has much stronger pop and new wave influences than their previous offerings, and while some of the tracks fall a bit flat as examples of this new direction (the more ballad-like numbers don't seem to mesh well with the band's distinctive sound, but this is completely understandable given the heartache they've recently faced),
Happy Idiot
is the perfect transition track. It's unmistakably recognizable as TV On The Radio, but blends their heretofore untouched elements of (slightly dark) dance pop. It's like Depeche Mode crashed the party, and the sound is satisfying.
Gabbie
Nirenburg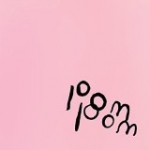 39. Ariel Pink
"Put Your Number In My Phone"
You might find Ariel Pink's technological pandering to be more than a little awkward, but even the haters have to admit that
Put Your Number In My Phone
succeeds, largely because it isn't pandering to anyone. The intricate guitar, dreamy acoustic arrangements and the effortless romanticism of the scene set by the song's
spacey
production and the cheap-but-effective opening lyric,
"There's magic in the air,"
make the titular request an honest attempt at establishing communication. It isn't all sunshine, lollipops, and rainbows, though; the voiceover in the middle of the song makes the song either hopeless or sarcastic, depending on interpretation. That's far from a knock on the song, though. Sunshine, lollipops, and rainbows can get a little boring after a while, but you can't say the same about sun-showers,
acid-flavoured
lollipops, and tinted rainbows.
Forrest

Cardamenis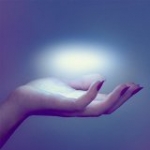 38. Spoon
"Do You"
(from "They Want My Soul" on Loma Vista)
For Britt Daniels, less is more. Every Spoon tune has a strong drum and bass groove, the rest is
songcraft
. Daniels excels in setting a scene in an oblique way; he sings of driving in blistering heat and still ends up with a love song. It's not a happy one. The relationship seems to be as stifling as the heat:
"Do you want one thing or are you looking for sainthood?"
Psychodrama aside, the song has an early-seventies breezy feel. If you picture The Rolling Stones jamming with Can, this is what it would sound like. A strong melody and pulsing beat makes this a perfect cruising song.
Angel Aguilar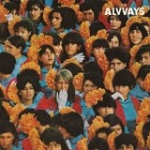 37.

Alvvays
"Archie, Marry Me"
(from
"Alvvays"
on Polyvinyl / Transgressive)
Canadian singer Molly Rankin comes from a musical family. Her strong instinct for melody was honed under the folk tradition, yet this song brings to mind the pure-pop energy of Blondie and the distortion and fuzz of indie groups like The Jesus And Mary Chain. The sounds go well with the clever lyrics, whose first line is,
"You've expressed explicitly your contempt for matrimony"
. What follows manages to be both funny and poignant. As a singer, Rankin conveys detachment, longing, even prescience. A good singer always finds the emotional core, which is mirrored here in the contradictions. Her character comes to the
realisation
that marriage may be a betrayal to the Bohemian lifestyle, but homely roots trump a peripatetic future.
Angel Aguilar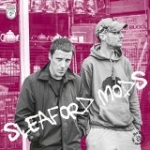 36.

Sleaford

Mods
(from "Divide And Exit" on Harbinger Sound)
Should you be wondering why
Sleaford
Mods approach music with such
hardnosed
minimalist grit, why they're so aggressive, why the chorus of this song just, kind of, hangs – your answer comes at the end of the first verse, where Jason Williamson spits:
"I've got an armful of decent tunes, mate / But it's all so fucking boring"
.
Tied Up In

Nottz
is an abstract portrait of their native Nottingham, built up in disingenuous stream-of-consciousness logic, a rumbling mostly-two-note
bassline
and crap jokes. Only with his final send-off -
"Big up the riots!"
– does Williamson underscore the song's mucky antagonism towards the ruling classes, which in spite of his radical abandonment of formal cohesion, is already unmistakable.
Stephen

Wragg
35. Interpol
"All The Rage Back Home"
(from "El
Pintor"
on Matador)
Following the departure of bassist Carlos
Dengler
, the future looked bleak for New York's
favourite
miserablists
. Who would have thought then, that after reinventing themselves as a trio with singer Paul Banks taking up bass duties, they would make a glorious return to form with
El

Pintor
after the comparatively weak self-titled effort from 2010? Lead single,
All The Rage Back Home
, opened the album in tremendous fashion, with a trademark, descending guitar line leading to a classic Interpol chorus, an immediate indication that the band had returned in a mightily big way, its contribution being vital as it once again stimulated interest in a band supposedly past its best. With
My Desire
reaching similarly great heights, the double whammy of these two huge songs paved the way for a completely satisfying experience.
Graeme Marsh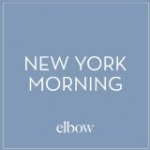 34. Elbow
"New York Morning"
(from "The Take Off And Landing Of Everything" on Fiction / Concord)
There have been so, so many songs written about New York, it's difficult to do so without falling into repetition or
cliché
. But Guy Garvey brings a casual perspective to the city on
New York Morning
. He sings both as a visitor and a transplant to the five boroughs, during his stay after splitting with his long-time girlfriend. He marvels at everything from the skyscrapers to every
"pillar, post and sign"
to the people who created such a landscape. Behind him, the music sparkles and builds, like the sun coming up over a city that is already wide awake. Not many can describe all the wonder of New York City correctly, but Garvey nailed it. It is the
"modern Rome"
and Elbow would make wonderful ambassadors.
Joe

Marvilli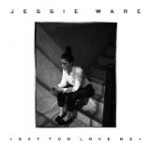 33. Jessie Ware
"Say You Love Me"
(from "Tough Love" on
PMR
/ Island /
Interscope
)
Sometimes you know exactly where a song is going, but it's executed with such skill and panache that it barely seems to matter. The structure and the build may be
signposted
miles in advance and even though it's no surprise when a choir picks up the melody towards the end, it's guaranteed to put chills down your back. Co-written with the absurdly successful Ed
Sheeran
,
Say You Love Me
is a plaintive ballad sung from the point of view of someone who doesn't know whether a relationship is worth the emotional effort. Ware's stunning vocals – raising from cracked vulnerability to outright defiance – make what could have been trite an absolute triumph.
Joe Rivers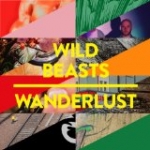 32. Wild Beasts
"Wanderlust"
(from "Present Tense" on Domino)
Wild Beasts are one of my
favourite
British bands of the last decade so I naturally had high hopes for
Present Tense
when I caught the band at an exclusive small venue show late last year. The night's opening number was a track called
Wanderlust
and I was immediately blown away; its
tantalising
fusion of driving rhythms, moody
synths
and those obligatory falsettos hinted at an intriguing new direction for the band and I could already feel those high hopes swelling into unreasonable expectations.
Present Tense
wound up being an accomplished album but it never quite lived up to the hype I'd concocted for it in my head. The recorded version of
Wanderlust
did though.
David Coleman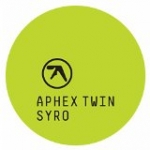 31.

Aphex

Twin
"minipops

67 [120.2] (Source Field Mix)"
As far as breaking your silence after thirteen long years goes,
minipops

67 [120.2]
is a fantastic way to start an album. A squelchy bass line bounces around the stereo field while that signature shuffling beat hails the return of one of the true masters of electronic music. The track is a thorough education in electronic music production, barely settling on an idea for ten seconds before heading off in a different direction, as is
Aphex
Twin's wont. And a rare glimpse of Richard D. James' vocals, albeit twisted and warped beyond recognition, is particularly pleasing. A triumphant return.
Joel

Stanier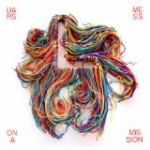 30. Liars
"Mess On A Mission"
(from "Mess" on Mute)
The one-time noise-centric Liars invested themselves fully into deranged, club-ready electronics in 2014 with Mess, the band's seventh album and third as residents of Los Angeles. To say the landscape has had an impact on the band's sound is an understatement, and Mess On A Mission, the first single from the album, set the album's dramatic, glitz-bred tone perfectly. "Facts are facts and fiction's fiction / A mess on a mission!" vocalist Angus Andrew howls, a captivating hook for a song whose intensity rarely lets up, its pace relative to late nights fuelled by intoxicants yet still fully connected to the type of experimentation Liars normally pursue. It's definitely accessible but not all too easy to swallow, a point of creative integrity with the trio who remain unpredictable and ever changing. Mess On A Mission was a very thorough preview into one of the year's best albums. Sean Caldwell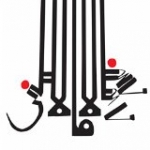 29.

Shabazz

Palaces
"Forerunner Foray"
(from "Lese Majesty" on Sub Pop)
Seattle outfit
Shabazz
Palaces have a way of inspiring some of life's biggest questions. Who am I? Why am I here? What would hip-hop sound like blasting from spaceship
subwoofers
as it hurtles through
hyperspace
sometime around the year 2165? On
Forerunner Foray
, the third single from July's
Lese Majesty
, at least one of these is answered. Erratic drumbeats and lashes of synthesizer give way to spoken word
dialogue
punctuated by a colossal bass drum guaranteed to relieve even the most stubborn constipation. Ishmael Butler brings a flurry of hyper-verbose rhymes spit through a dozen vocal filters as cosmic blips and snare stutters soak up empty space. The result is engrossing and singular; nobody else out there sounds quite like this.
Ben Jones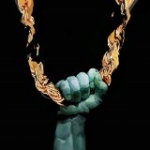 28. Run The Jewels
"Oh My Darling Don't Cry"
(from
"RTJ2"
on Mass Appeal / Sony RED)
As Run The Jewels, Atlanta MC Killer Mike and Brooklyn rapper/producer El-P delivered what many consider 2014's best album, the sequel to their 2013 self-titled debut. Released as a free download,
RTJ2
has garnered critical acclaim and its second single,
Oh My Darling Don't Cry
, offered the best glimpse into what makes the album successful, which is a refined chemistry between the pair as they trade verses, finding their own flow at points within a relatively simple structure. There's a midway shift in intensity
dialling
up what is already rife with head knock, granting Killer Mike an opportunity to spit its closing verses, syllabically experimenting without missing the pocket. I hear commitment, the "testing the waters" phase of the pair's collaboration now invested as they continue to flourish creatively.
"You can all run naked backwards through a field of dicks"
is probably my
favourite
verse of 2014.
Sean Caldwell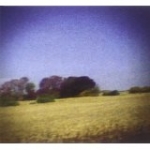 27. Sun

Kil

Moon
(from
"Benji"
on
Caldo
Verde)
Benji
is Mark
Kozelek's
most intimate and penetrating work yet, and
Micheline
is perhaps the most alarmingly frank recollection from one of 2014's very best records. The caressed delivery of
"My Grandma, my Grandma…"
aches with affection and tenderness, and no-one, even the most prepared of
Kozelek
listeners, could psych themselves up to deal with the tragedy of his friend, Brett.
Kozelek's
gift for storytelling has been honed throughout a career spanning over a quarter of a century, ultimately amounting to a conception of morality that can be related to by anyone who has the privilege of listening to his musings.
Kozelek
delivers
monologues
that are outrageously candid with an indulging vulnerability, and never has his work been so important.
Carl

Purvis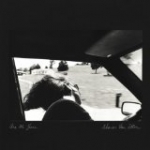 26. Sharon Van

Etten
"Your Love Is Killing Me"
(from "Are We There" on
Jagjaguwar
)
At first glance, the story behind Sharon Van
Etten's
tragic
Your Love Is Killing Me
seems quite ordinary - an autobiographical tale about a coupling that had turned poisonous and destructive due to a long-distance relationship. The torment she feels is expressed powerfully, slowly extricating herself limb by limb:
"Break my legs so I won't run to you / Steal my soul so I am one with you."
She uses her body as a conduit and a canvas, making herself wholly vulnerable as her brittle voice ignites with anger and fear. Van
Etten
has never been the most showy of musicians but has always been supremely talented at capturing those small, crucial moments and opening them up with devastating specificity.
Juan

Edgardo

Rodriguez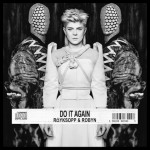 25.

Röyksopp

and Robyn
"Monument"
(from "The Inevitable End" on Dog Triumph)
"This will be my monument. This will be a beacon when I'm gone".
The powerful opening lines of the chorus to
Monument
, a track that features both on
Röyksopp
and Robyn's collaborative mini-album
Do It Again
and (perhaps more appropriately, given its reflective nature) also on
Röyksopp's
final solo effort
The Inevitable End
. The production of the track begins as intentionally as the lyrics; persistent, pressing and urgent. Towards the end, however, the beats break down and transform the sound into one which is dark and wonderfully uneasy, as if to express doubt and regret for their previous display of confidence. At nearly ten minutes long,
Monument
is an epic piece of music, and a notable highlight of a highly enjoyable project from two stalwarts of the Scandinavian electronic music scene.
Craig Stevens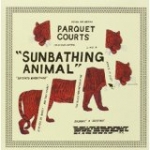 24. Parquet Courts
"Sunbathing Animal"
(from "Sunbathing Animal" on What's Your Rupture? / Rough Trade)
Texas transplants Parquet Courts have a tendency to revise old formulas on their own accord. A band that once pursued hooky, two minute blasts of nonchalant punk slowed things down on their follow-up, Sunbathing Animal, utilising a leisurely, more abstract form of twang and classic rock n' roll, suiting both their age and Texan roots. Except that some of that frantic tempo makes a welcome return in the title track: an odd, scatter-brained number that whizzes by as singer Andrew Savage himself struggles to keep up with his own jibber jabber. There's a continuity to the clever nonsense he spouts though, and part of what makes it so compulsive is to see him try to break free from his troubling unease. What could've lasted a good ninety seconds extends to a full four minutes without the slightest change, a sign that his anxiety isn't going to be a quick fix. Juan Edgardo Rodriguez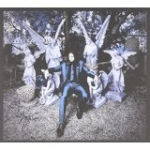 23. Jack White
"Lazaretto"
(from "Lazaretto" on Third Man / XL / Columbia)
Has Jack White taken up the plight of the quarantined? It makes sense, considering that music radio treats guitar rock as if it had the cooties. This song is a godsend in this low-wattage year, hitting the listener in a visceral way with blustery rap lyrics, bone-rattling bass, and a blistering guitar solo. Harder than wood and gypsum, it's still not enough for White, who ignites the coda with fiery gypsy strings. Breaking free is the message here, which may sound facile. Statements of freedom have been done before, and more eloquently, but this age of comfort and conformity needs constant reminders. Just play this at your next Tupperware party. Angel Aguilar
22. Indiana
"Solo Dancing"
(from "No Romeo" on Epic / Sony)
Picture a 2007-era Britney Spears, unhindered by PR teams or Max Martin's auto-tuned production, recording a song about her desperate, pink-wigged clubbing days, as real and raw as her mania itself. Now listen to Indiana's Solo Dancing, and let the throbbing coldness of the bass transport you into the sad world of all troubled beauties who seek solitude amidst the pulsing lights of a dancefloor. The stark minimalism of the production and Indiana's sparse, unadorned vocals add the atmospheric texture needed to set Solo Dancing apart from the sea of trite electronica anthems flooding the airwaves. There may have been girls dancing by themselves before Indiana entered the club (hello, Robyn), but for the time being, the spotlight is all hers. Luiza Lodder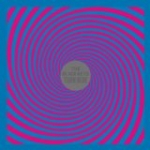 21. The Black Keys
"Weight Of Love"
(from "Turn Blue" on Nonesuch)
The Black Keys' eighth studio effort, Turn Blue, divided opinion, largely due to the increasing influence of Danger Mouse on production duties. It's a continuation of their progression towards a more commercial sound, as obvious contributions such as single, Fever, confirmed, but the band chose to open the album with something completely different: a seven minute monster in the shape of Weight Of Love. Sounding like a long-lost '70s rock classic in the mould of a Stairway To Heaven or Jethro Tull's Aqualung, the song weaves a twisting, turning route through thunderous passages and quieter sections but it's Dan Auerbach's career-topping guitar display that steals the show. The unleashing of his previously modest talent is a joy, helping to create a track that will, for some at least, sit amongst the very best of a huge catalogue overflowing with class, and that is no mean feat. Graeme Marsh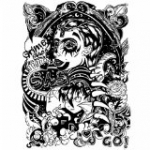 20. Grimes
"Go (feat. Blood Diamonds)"
(stand-alone single on 4AD)
Grimes' Go, a collaboration with producer Blood Diamonds, is something of a musical paradox. On the one hand, it's a passionate love song about wanting to follow your dreams; on the other, it's a track with at-times aggressive electronic input and Major Lazer levels of bounce. On paper, it sounds like a recipe for disaster of Skrillex proportions. In practice, however, the contrasting elements balance each other out perfectly. Go has recently been described by Grimes as "a one off […] like Phone Sex"; it's disappointing to learn that the project is not, as originally hoped, a taster from Grimes' next album (which is now alleging to feature glam rock). But if there's one modern-day artist that can pull off glam rock whilst maintaining respect from her fans and critics, that artist is Grimes. One thing's for sure; we'll never be too sure what to expect from her next. Craig Stevens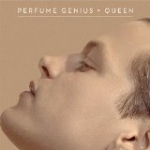 19. Perfume Genius
"Queen"
(from "Too Bright" on Matador)
After two records of gentle, open balladry, Michael Hadreas came out stronger than ever with newfound confidence in the show-stopping Queen. A song about what he describes as experiencing "gay panic", Hadreas identifies himself as an effeminate male without the slightest apology. He makes his point by highlighting a series of pejorative connotations such as "cracked" and "riddled with disease", and goes on to describe such statements with a brazen, "don't you know me". It's an empowering affirmation, though it's easy to dismiss how it also furthers Hadreas' musical template - an odd synth part meshed with a fuzzed-out guitar provides a profound sense of alienation, of not giving in to all the malicious stares with an all-encompassing bravura. It's an unwelcome reminder on how little things have changed. Juan Edgardo Rodriguez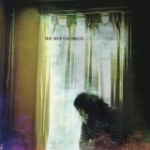 18. The War On Drugs
"An Ocean In Between The Waves"
(from "Lost In The Dream" on Secretly Canadian)
Once in a while comes along a track that thrills, stimulating senses you didn't even know you had. Taken from the enormously popular Lost In The Dream where Adam Granduciel catapulted The War On Drugs into the higher echelons by tapping into a sound reminiscent of Bruce Springsteen meeting Dire Straits in all their glory, it's somewhat of a riposte to ex-band member Kurt Vile's excellent Wakin' On A Pretty Daze from last year. It's a simply stunning seven minutes of uplifting brilliance set to an infectious, uptempo beat that even at this length feels too short. The more compact Red Eyes from the same album has taken more plaudits, but for a full length, highly addictive guitar workout you don't get much better than this, the band providing the perfect canvas for Granduciel to flex his considerable soloing muscles, his dextrous fretwork creating an enthralling experience; captivatingly brilliant. Graeme Marsh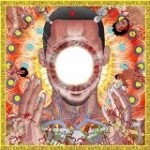 17. Flying Lotus
"Never Catch Me (feat. Kendrick Lamar)"
(from "You're Dead!" on Warp)
It's tempting to call Never Catch Me the best Kendrick Lamar song of 2014 (sorry, i), but it's hard to commit to that when the end product is undeniably Flying Lotus at his best. Sure, you could argue it's Lamar's greatest performance, with his high-wire flow deep in the infra-red and his lyrics at their most caustic ("I got mind control when I'm here, you gon' hate me when I'm gone / Ain't no blood pumpin' no fear, I got hope inside of my bones"), but it's Steve Ellison's lush-yet-anxious beats – which are the tightest and most fully realised to be found on his post-mortem odyssey, You're Dead – which give the track it's afterlife-level ascension. Though tucked into an album obsessed with death, few tracks from this year could be said to feel this utterly alive. Peter Quinton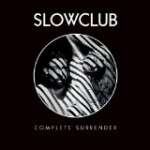 16. Slow Club
"Not Mine To Love"
(from "Complete Surrender" on Caroline International)
The third full-length release from the Sheffield favourites may not have matched the consistency of its predecessors but to this critic's ears, Complete Surrender's high points - namely this and Suffering You, Suffering Me - just happen to be the best non-St Vincent songs released in 2014. Like 'genius' and 'classic', the word 'timeless' is thrown around far too often in music criticism. Not Mine To Love is a song that truly deserves this descriptor. The majesty of Rebecca Taylor's heart-breaking vocal set against a sumptuous, expertly judged arrangement, is arguably the most beautiful thing I've heard this year. While the flaws of its parent album may prevent Not Mine To Love reaching the global audience it deserves, those in the know will cherish it for years to come. David Coleman
15. Cloud Nothings
"I'm Not Part Of Me"
(from "Here And Nowhere Else" on Wichita / Carpark)
Quality guitar music is nowhere near as rare a find as the music press often makes it out to be in 2014, as some of the year's best releases came from raucous axe-wielders. But even still, I'm Not Part Of Me still feels like a rare treat in today's landscape: a near perfect pop song – complete with catchy hooks that grow grander and grander each minute – dressed in unhinged, rabid punk angst. Of course, this is to be expected from Dylan Baldi, who made this songwriting approach his signature since day one, but it's on I'm Not Part Of Me where all of these elements come together in just the right way to make perhaps the quintessential Cloud Nothings song. Peter Quinton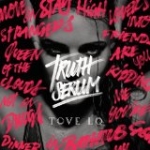 14. Tove Lo
"Habits (Stay High) (Hippie Sabotage remix)"
(from "Queen Of The Clouds" on Island)
There are few things as great as a good break-up song; a track that can capture the bitterness, grief and anger so perfectly, and melodically, that it inspires a sense of arms-in-the-air euphoria. One thing that's almost as welcome, but rare, is a remix that is both sympathetic to the original's intent and brings something genuinely new and worthwhile to it. Matching Swedish singer-songwriter Tove Lo's exceptional songwriting talent (which she'd already displayed in work for The Saturdays and Girls Aloud) with a fittingly woozy synth shuffle that seemed entirely fitting for her monologue of heartbreak, overindulgence and slightly depressing seediness, production duo Hippie Sabotage's touch of pop sheen turned an overlooked single in to one of the year's biggest surprise hits. It's an ugly thing, but beautifully rendered. Mark Davison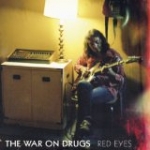 13. The War On Drugs
"Red Eyes"
(from "Lost In The Dream" on Secretly Canadian)
If album opener Under The Pressure is a sign that the Bruce Springsteen revival might be under way, then Red Eyes is the one that seals the deal. The airy synth pads and surefooted beat hark back to '80s stadium rock, for sure - but there is plenty here to celebrate in its own right. Like former bandmate Kurt Vile, Adam Granduciel has a fine talent for dragging out ideas for longer than they sound like they should work. The vocal refrain is so irresistible that it reverberates around your brain long after the album has finished. And the ecstatic bursts of noise that follow each verse feel like a celebration. Joel Stanier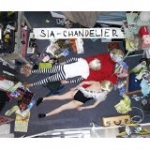 12. Sia
"Chandelier"
(from "1000 Forms Of Fear" on Monkey Puzzle / RCA)
Whenever I find myself listening to mainstream radio, I end up picking apart what I'm listening to, because I do that to all music; but usually, I end up empty-handed. It makes sense that Sia, one of the most in-demand songwriters in the game, would have written a song that so skilfully subverts the party anthem, ubiquitous in chart-pop. Like Kendrick Lamar's Swimming Pools (Drank) before it, Sia takes all the brash, noisy trademarks, the lingering musical and lyrical hedonism of the contemporary charts and uses them to study the vulnerability of its subject. She absolutely belts out its instant-goosebump chorus, desperate yet triumphant, with forced, hysterical euphoria. I doubt she'll win any of the four Grammys she's up for – except the Best Video category, which may as well be in the bag already – but for me, she's head and shoulders above the competition. Stephen Wragg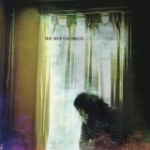 11. The War On Drugs
"Under The Pressure"
(from "Lost In The Dream" on Secretly Canadian)
From the moment its shimmering guitar chords and heart-wrenching piano melody wash over you, it's clear that The War On Drugs are bringing their sound to a whole new echelon we never even imagined they'd reach. In a sense, Under The Pressure comes from a very similar place as all their previous work; it's blend of heartland rock and shoegaze as apparent as ever. But rather than simply mixing the two, Under The Pressure completely transforms these influences into something that's part rock song, part otherworldly presence – think of a Tom Petty or John Mellencamp song stretched, blurred, and illuminated until it resembles that of the Aurora Borealis. Add in a dose of Adam Granduciel's anxiety-ridden lyrics and instrumentals, and you're left with perhaps the most massive and most intimate AM rock song ever written. Peter Quinton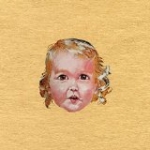 10. Swans
"Oxygen"
(from "To Be Kind" on Young God / Mute)
One of the most concise and comprehensive exercises from Swans' newest entry in the hugest-record-ever competition, To Be Kind, listening to Oxygen is like watching the forging of some terrible machine – thick atonal chords, jagged rhythmic skeletons. With each new instrument added to the mix, new beats are accentuated with brutal mechanical heft, engineered for maximum visceral impact. Michael Gira fills his vocals with unhinged, manic vocal tics, somehow yelling with both the force of the oppressor and the recoil of the oppressed in one exultation. It's hard to explain to people what I actually get out of listening to this band, but by the height of Oxygen's cacophony, Gira bellowing, "BREATHE IN! BREATHE IN!", saxophone tone clusters dragging you over the coals, feverishly heavy drums – there's something primitively significant about the whole ritual, a monstrous secular liturgy, an invocation of elemental power through music. Stephen Wragg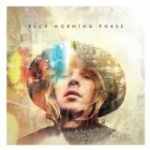 9. Beck
"Morning"
(from "Morning Phase" on Capitol)
It's impossible to talk about Beck's 12th LP (yes, twelfth!) without referring back to Sea Change – the record where he reined in his boundless innovation and instead focused everything on laying each fibre of hurt out for the world to see. Morning Phase is without doubt more accommodating and hopeful than its twelve year old cousin, and its opening track Morning is quite simply gorgeous. An exquisite chord progression is as far away from urgent as Beck has ever been, and is precluded by a swelling of vivid strings that ooze hope. He tentatively asks, "Can we start it all over again?" before laying himself bare with an unequivocally beautiful chorus. The answer is most definitely a resounding yes. Carl Purvis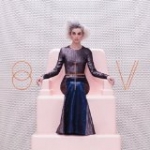 8. St. Vincent
"Rattlesnake"
(from "St. Vincent" on Loma Vista / Republic)
Rattlesnake instantly separates St. Vincent's fourth album from the rest. Whereas her past three openers started off gently, this track throws you into a jittery, jolting synth melody. Then again, how calm would you be if you ran into a rattlesnake by yourself? Annie Clark herself sounds on the edge of panic, like she sang this immediately after escaping the snake in question, before her heartbeat slowed down. "Sweating, sweating, no-one will ever find me," she sings, her guitar shuddering out notes in a barely controlled pattern. In spite of the frayed sounds, St. Vincent's gift for mixing melody and madness is at its strongest. Top it off with a grungy, burning solo and you have the perfect start to one of the year's best records. Joe Marvilli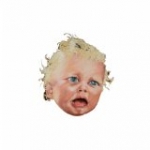 7. Swans
"A Little God In My Hands"
(from "To Be Kind" on Young God / Mute)
Swans' brilliantly uncompromising thirteenth album arrived with all the mainstream accessibility of a Brazilian swimsuit model. Sandwiched between tracks that are twelve and 34 minutes in length lay A Little God in My Hands, which managed to cram all the carnal cacophony, droning riffs and deranged imagery into a more consolidated package. Gnarled guitar lines give way to a din of strings and synths replete with Michael Gira's abrasive vocal tone and dissonant auto-harmonies. Unstable bells chime and horns swell until the amorphous pulp of sound disintegrates into a single chord strum resembling a busted child's toy. You'll never hear it following Charli XCX on the Top 40, but by Swans' standards, it's positively poppy. Ben Jones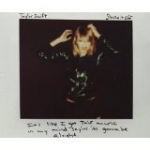 6. Taylor Swift
"Shake It Off"
(from "1989" on Big Machine)
In an era of media saturation where our stars are accessible 24/7, self-awareness is now an extra string that needs to be added to an already full bow. With Shake It Off, Swift proved once and for all that she could poke fun at herself, and that was sufficient to cement her place in pop's A-list. Of course, it helped that it was an irresistible tune, full of bounce and pep, and a chorus we could all sing along to. Pop songs of defiance and strength are usually fuelled by righteousness or anger, but on Shake It Off, Swift barely acknowledges her detractors. As anyone who's ever read the bottom half of the internet knows, "haters gonna hate", and nothing will change that, so why bother even trying when "you could've been getting down to THIS. SICK. BEAT"? Joe Rivers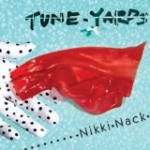 5. tUnE-yArDs
"Water Fountain"
(from "Nikki Nack" on 4AD)
When Merril Garbus knows what she wants to say, she doesn't need big words, extended analogies, extravagant compositions, or more than three minutes to say it. Like a traditional playground chant reduced to snappy rhyme and simple rhythm yet whose words are a profound, indirect reference to some much graver event, Water Fountain clangs around with joy and offhand insight. There's no water in the water fountain, but bloody dollar bills still work in the store, so all must be well with the world. We keep dancing, but the handclaps have long since been shot through with percussive synths and Garbus is spitting out her verses like a lyrical revolver. It's alright though. She knows what she's saying. Luiza Lodder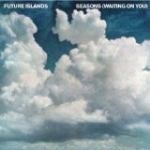 4. Future Islands
"Seasons (Waiting On You)"
(from "Singles" on 4AD)
When Future Islands graced us with their now iconic David Letterman performance earlier this year, it instantly raised their profile after years floundering under the Thrill Jockey imprint. What makes Seasons so enrapturing is its simplicity, a disarmingly frank display of pleading heartbreak that's lead by the brute tenor of passionate singer-songwriter Samuel T. Herring. The soulful, Motown-infused ballad further refines their early electro-funk with its steady, four on the floor beat, with a strikingly universal message that has since become a cherished anthem on all their live shows. Herring strips his heart out with arresting urgency, demonstrating that underneath that roaring, husky frame lies a tender, caramelised romantic that makes every tight-fisted chest pound felt. Juan Edgardo Rodriguez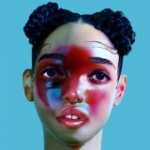 3. FKA Twigs
"Two Weeks"
(from "LP1" on Young Turks)
For a couple of years, FKA Twigs slowly made a name for herself with beautiful, but difficult, EPs of forward-thinking R&B, and equally striking and cryptic accompanying videos. Two Weeks, however, was the catalyst that propelled her from recurring name on 'ones to watch' lists to tabloid gossip page fixture. Perhaps this could be attributed in part to a canny release strategy; its Aaliyah-indebted skewed-pop sound was perfect for the dog days of summer, and the viral-friendly video saw Twigs finally show the world her (undisguised) face (again and again, as the former dancer took on every role). Mostly though, it's just because it was a truly great song, which managed to combine extreme confidence and a touch of filth with a sense of childlike, innocent giddiness, often all at once, while still retaining something of her sophisticated, cold intellect. Which is certainly no mean feat. Mark Davison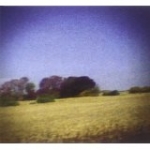 2. Sun Kil Moon
"Carissa"
(from "Benji" on Caldo Verde)
Most of Carissa's lyrics, about Kolezek's second-cousin dying in a "freak accident fire" speak for themselves, but I'll highlight, "She was only my second cousin but it don't mean that I'm not here for her or that I wasn't." Anyone who has ever lost a relative and then wished they knew them better knows this feeling: maybe I don't belong at the funeral; I don't have a memory to share; I hardly knew them; am I less sad than I should be? Kolezek is sincere about such possibilities throughout Carissa, and those doubts make the enjambed follow-up vital: "…or that I wasn't / Meant to give her life poetry or to make sure her name is known across every city." Not just Carissa: his mum, his dad, Jim Wise, Micheline, the Newtown victims, and all the unforgettable characters that populate Benji, too. Honest, touching, repentant, contemplative — everything Benji is at its best. Forrest Cardamenis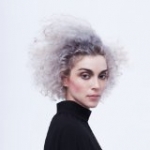 1. St. Vincent
"Digital Witness"
(from "St. Vincent" on Loma Vista / Republic)
One of the more irritating recurring characters in end of year retrospectives is the jaded critic. He or she (usually the former) can be found endlessly moaning about how the last twelve months were a bit of a let-down. Often there will be a large side order of nostalgia for the good old days, which typically coincides with said critic's own youth. If it wasn't for St Vincent's stellar self-titled offering, I would be nailed on for the curmudgeonly role this time around. Nothing in 2014 grabbed me quite like this record and Digital Witness was the gateway drug that triggered my full-blown addiction to all things Annie Clark. It truly is an irresistible meeting of art and pop. David Coleman
Annie Clark's rumination on our reliance on technology takes top spot but do you agree? How did your favourite fare? And can St. Vincent make it a clean sweep when we publish our Albums of 2014 list later this week? Stay tuned to No Ripcord to find out.
22 December, 2014 - 09:01 — No Ripcord Staff