Music Reviews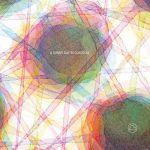 A Sunny Day in Glasgow Ashes Grammar
(Mis Ojos Discos)

It takes a very specific mindset to submerge yourself in A Sunny Day in Glasgow's albums. Scribble Music Comic Journal, their debut release, was both refreshing and daunting. Led by the versatility of ringleader Ben Daniels, they had established themselves as ambient pop maestros. It seemed to reflect the two sides of the same coin theory - under layers of synthesized, sugary pop, there was also very dense and textural guitar work beneath washes of noise. One thing was for certain - by the time it was over, you were intrigued and mesmerized by the raggedness of their acoustic meets multilayered pop. Indeed, there was still hope in the bygone, but constantly revived, noise pop genre.
Even if A Sunny Day in Glasgow evoked comparisons to Loveless, they certainly weren't pitching a Kevin Shields meets the Reids musical belief. For one thing, they're certainly one of the more attention-grabbing acts in their genre. Ashes Grammar, the second album by the Philadelphia cooperative, certainly fits an "out of harm's way" follow-up aesthetic - there aren't any huge risks here.
Reminiscent to many cassette-era albums, Ashes Grammar passes the 60-minute barrier, totaling an astounding 22 songs. There's enough evidence to prove that with this much artistic freedom - they now own their own record label - an editor in the studio isn't really a necessity.
Ashes Grammar has a noticeable potency for drifting into the listener's ears from start to finish. It is mainly composed of short compositions, but not in a punk inspired, Pink Flag sort of way. Instead of being afterthoughts, they serve more as prologues to the more extensive tracks. Again, such ambivalence is credited to Daniels, for thinking that we're convoluted and undecided individuals. This sort of odd sequencing is present right from the start. Secrets at the Prom, a freakish, dual a cappella that lasts a little more than half a minute, gives way to Slaughter Killing Carnage, featuring some vague strumming beneath starry synth sounds, increasingly vague vocal work, and tambourines. But wait, the Daniels sisters advise us to fall forward and feel failure with Failure, a prominent celebration that recalls some African percussion with psychedelic flourishes and lustrous choruses. Up to this point, has there ever been such a charming and optimistic statement from a genre known for its dreariness.
As Ashes Grammar moves along, the familiarity of A Sunny Day in Glasgow's past work becomes more palpable. They also create some of their most beautiful work. The White Witch is classic dream pop, with more unintelligible lyricism and guitar progressions, whilst embracing some warped percussion. It becomes apparent that percussion has a big role in Ashes Grammar. Nitetime Rainbows and Ashes maths, which sees the band turning the tremolo up to eleven, become more straightforward when played with what could be described as the sound of a cheap drum set. This gives way to a more raw, garage-y approach. Parts of Ashes Grammar seem as if they were recorded in an empty, spacious warehouse. There's even some vocoder in, well yes, West Philly Vocoder, serving a similar approach to the simplicity of SCMJ's The Horn Song. The two-minute ambient piece is actually an introduction to Evil, With Evil, Against Evil, another synth lullaby with handclaps and keyboard effects that evoke a new awakening. Starting at a Disadvantage, probably an album highlight, is sonically rich and bass driven, featuring some haunting violin plucking and more reverb drench tuning.
Is there a concept behind Ashes Grammar? Probably not, although, maybe the band members have kept things deliberately cryptic. With all it's sparse lyricism and curiously peculiar song titling, it becomes a little hard to pin down. There definitely wasn't any restraint in the making of Ashes Grammar, since it sounds more like a full blown, atmospheric collage of intangible sounds than a defined, conceptual piece. The little mood pieces that set the longer tracks are amusing at best, but that's about as much cohesiveness as you'll find. At times I found myself nostalgic for the clear-cut and impeccably arranged sequencing in Scribble Music Comic Journal. Even if Ashes Grammar drifts quite nicely as a whole – best listened to it with eyes closed in a meditative position – it seems most appropriate for the short attention span generation. In their short yet complex career, A Sunny Day in Glasgow have found enough leverage to embrace their individuality.
27 September, 2009 - 13:38 — Juan Edgardo Rodriguez