Music Reviews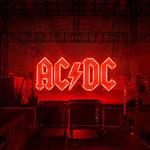 AC/DC POWER UP
(Leideplein Presse)

If you're AC/DC, you can't end your career by titling your last album Rock or Bust. But back in 2014, the future was uncertain for the Australian legacy act after guitarist/co-founder Malcolm Young left the group when he was diagnosed with dementia in 2014. With rhythm guitarist Steve Young taking over the reins, the nephew of Malcolm and lead guitarist Angus Young, POWER UP is more like a family enterprise trying to keep the lights on with their primal, dependable rock n' roll. And in what has proven to be a very challenging year, it's the no-frills escapism that maybe we all need— especially since the future of live shows remains uncertain.
Right off the bat, POWER UP opens with lead vocalist Brian Johnson's yowling vocals before going to the back-to-basics rhythm section we'd rightfully expect from them. Though considering anything in their extensive catalog as groundbreaking is a stretch, it's the most "progressive" cut on here with its restrained fuzz guitars and some genuinely compelling backup vocals. It ain't exactly High Voltage's It's a Long Way to The Top, but as far as AC/DC openers go, it'll age well when we come back to it since there's been a reappraisal of their work as of late. It's also a little more thoughtful than, say, Flick of the Switch's Rising Power, a track that is hard to return to without going back to that particular time.
But the other question that should spring to mind is, could AC/DC at least come up with a few memorable choruses to sing along to? Because, really, that's all we could ever ask for at this rate. And lead single Shot in the Dark does come close, where we genuinely feel the passion in Johnson when he cries, "I got a hunger, that's the loving truth," perfect for that Friday-night binge. Witch's Spell could also prove to be a future fan favorite, as Johnson adds that a little kick to his delivery that's just infectious. The sound is clear and punchy, and Angus does his damndest to pay tribute to Malcolm—coming back full circle just like he did in Back in Black after the passing of Bon Scott in 1980.
All things aside, POWER UP is also one of the horniest AC/DC albums in recent memory. On Rejection, Johnson is ready for some action (and he won't take no for an answer): "If you reject me, I'll take what I want." But that's subtle compared to Money Shot, which, in the lead up to the album, Young swore that the song title is an anecdote to how photographers tried to capture photos of the band during their prime. The lyrical content says otherwise: "Doctor, what's the antidote? Lady, try the money shot." Johnson is even oddly specific on Kick You When You're Down, where he's trying to put a woman in her place, and it's not reassuring: "Seeking all power, girl I'll hunt you down/Goin' out on a flash, gonna knock you out." The band will assume that you're only paying attention to the innocuous choruses, and it works every single time. I mean, who goes deep into analyzing AC/DC songs?
But ultimately, POWER UP revitalizes a brand that continues to endure after 45 plus-years, even if what we're getting is exactly what we'd expect from them. And if this were the end for the band, then at least they redeem themselves with the bluesy, Aerosmith-like closer Code Red. "Loading up the battery, raising the insanity/ Beating out the old-time blues," Johnson sings, committed to keeping the classic rock legends alive and well. Even at their blandest, and truthfully their dumbest, AC/DC make a compelling case why they're so good at this rock n' roll business. As it turns out, the secret is to stick to the formula until their dying day.

16 November, 2020 - 20:49 — Juan Edgardo Rodriguez