Music Reviews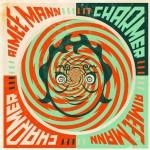 Aimee Mann Charmer
(SuperEgo)

I know a lot of fans of independent acts always ask themselves and their likeminded friends why the bands they think are amazing don't receive the popular praise they rightfully deserve. Pavement is always my first example, Cut Your Hair and Gold Soundz are perfect pop hits that never were as big as they should be. My second example is always Aimee Mann. Wistful yet upbeat, nice to listen to, I can think of no reason why everyone hasn't heard of her. Oscar nominations and making consistently good/great albums hasn't helped her widespread recognition too much either. So now Charmer is released, will this album be the breakthrough? I doubt it.
It's more of the same really. And that's not to say the archetypal Aimee Mann song isn't good, but it's just that some degree of change or musical evolution is expected through your career. That sounds so pretentious and I'm not expecting everyone to be Talking Heads or Radiohead but seven studio albums in you cannot release a new album of the same songs. The tracks on Charmer definitely struggle to shine. They're not bad. They're very… easy. @#%&*!Smilers had standout tracks, particularly 31 Today, Bachelor No. 2 had Red Vines, songs that you could imagine being on every radio station, loved by everyone, and above all, sounded different to the other tracks. Charmer singularly caters for the BBC Radio 2 audience (I'm sorry, I don't know the American equivalent). All of Charmer evokes the steering wheel tapping sort of people, those who want a nice little tune to listen to on the way to their office job. Which, as I'm constantly saying, is not a terrible thing; it's just a bit uninspiring.
The hard-core Aimee Mann fans will find a lot to like in Charmer. Songs lilt and you'll hum along to refrains; most songs centre around a repeated sentence from the chorus which, while slightly formulaic, brings about this feeling of familiarity on repeated listens. The typical pop song focus of lost love, broken relationships and trying to run back to your ex are all there. And not in a cryptic, subtle way, it's the overarching theme that dominates the album. I mean, one of the songs is called Living A Lie, a duet between Mann and James Mercer (it makes me chuckle that on iTunes the Gracenote software lists him as James Mercer of the Shins). And the two are a good match but there's no tension that turns a male/female duet into something interesting. I'm sure the two characters living the lie in the song will just say oh well at the end and move on. That pretty much sums up each song. There are basic human feelings but I don't particularly care about anyone involved, and that's the same feeling I get when I hear One Direction or Bruno Mars singing about how they think their girlfriends are amazing. Which nicely leads me onto the irony of this album.
It's full of tracks that don't blow away you away yet so it won't be the long overdue breakthrough album, but everything I think about this album is everything I think about indie-schmindie pop songs. So it doesn't really work for either audience it aspires to please, and I'm left feeling a bit bored. Sigh.
15 October, 2012 - 08:32 — James McKenna