Music Reviews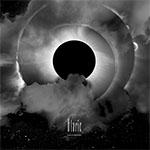 Alaric End of Mirrors
(Neurot Recordings)

In 2012, the Oakland-based gloom rock band Alaric shared a split LP with the equally morose Atriarch. It was one of my favorite releases of the year, a powerful sonic leap in the vein of Joy Division and Killing Joke, especially Alaric whose blistering shades of grey sung near metallic with occurrences of mutant disco to boot. Alaric's side was on constant rotation. After I finish this article, it's likely to spin again.
End of Mirrors, Alaric's second full-length and first for the Neurosis-bred Neurot Recordings, picks up from where that split left off, the band's percussive weight and melodic ice spread across seven tracks, of which its opener, Demon, clocks in at almost 9 minutes. The longest track on the album, Demon opens End of Mirrors up with a slow reveal, a steady haze and stream of garbled sound clips eventually leading into a tom-heavy drum lead draped in guitar sounds. While its tonal device shifts into discernable, loud riffs and sturdy bass work, a cloud hangs over every aspect of this track and, it's fair to say, over the album as a whole. Not, though, to the expense of energy.
It's easy enough to point out that Alaric's sound revolves around the shadows, its dark expanses permeating each track as indication that some cavernous dwelling was provided in which the band could both reside and perform. I would say would, though, that this deepness or bleakness has more affecting resonance than the superficial utilization of a "misery for misery's sake" device meant to appease goth fanatics or appeal to angst-riddled frequenters of the local Hot Topic. With Wreckage, which ups the album's percussive and emotional ante, drummer Jason Willis's active pace livens things up, especially toward the end when the song's speed is dialed up and guitarist Russ Kent and bassist Rick Jacobus are given an opportunity to expend some aggression. The following track, Mirrors, is awash in post-punk guitar textures, vocalist Shane Baker's low melodies appropriately emotive.
Like Demon, Adore is another lengthy and multifaceted number. "I live and die for you!" sings Baker as the song's initial somber stride transitions into something more intense and noise-driven, Kent's soloing wildly strung across a ruckus of drum fills that carry the track to a close, a chime struck and allowed to fade into silence.
The second half of End of Mirrors is its most varied, instances of blues rock driving The Shrinking World and an urgent metallic crunch pushing the title track. For Angel an entrancing bass melody follows Willis's drum phrase, strains of dissonance cutting through the air. Following one last surge of heightened activity, the album ends with a haunting trail of tone, the electric breath of amplifiers evident as the instruments are allowed to rest.
But that rest won't last, because End of Mirrors is surely to spin again. Albums this compelling should be on constant rotation.
4 May, 2016 - 04:36 — Sean Caldwell