Music Reviews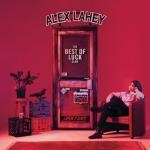 Alex Lahey The Best of Luck Club
(Dead Oceans)

Alex Lahey's 2017 debut, I Love You Like a Brother, arrived with a high-energy, riff-ready rock album elevated by her clever wordplay and knack for addictive melodies. The Best of Luck Club not only brings more of the same, but also finds Lahey spreading her wings a bit, finding new sounds and styles to feed her lyrics on everyday life.
At the start, Lahey mainly sticks to the wheelhouse of her debut, with strong guitar work and catchy melodies. I Don't Get Invited To Parties Anymore rips out of the gate with a soft/loud aesthetic, the music threatening to overwhelm her vocals about how touring has caused her to lose touch with her home life. Am I Doing It Right? is just an impactful, an anthem about both her success and the worries over potential mistakes that could derail her at any moment. Her guitar screams with high-pitched chords, proving that her fears should be put to rest.
In an interview, Lahey describes these 10 tracks belong in a "shit bar," the type of places where a cast of characters sit elbow-to-elbow. It's an apt comparison. These tracks all inhabit the same space, but some wear wildly different clothes. Interior Demeanor is a full-on grunge number. Misery Guts is a frantic burst of pop-punk, complete with scratchy guitars and tense, angry vocals. Lahey sings about a friend who thinks "there is value placed on people's last names" and takes their hardships out on others. But the next song, Isabella, sounds like a modern-day musical number, with a jaunty piano and uplifting chorus.
Lahey also brings new instruments into her repertoire, putting her teenage saxophone skills to good use on Don't Be So Hard On Yourself and Unspoken History. On the former, Lahey sings an ode to self-care and self-love over a driving rock tune, her saxophone solo erupting like it belongs in Born to Run. For the latter, her sax sings with gentle swells, like Meeting Across the River, as she looks back at a lost relationship with regret at words left unsaid.
To close things out, Lahey turns towards her love life, singing of a fulfilling relationship in her own unique way. While the chorus of Black RMs may just be her repeating "You're the only one for me," it's the details around those six words that make the track shine. Whether seeing her girlfriend use her "thighs to turn the steering wheel" or asking for "drunk messages when you go out," Lahey's love is strong and contagious. That song leads nicely into I Want to Live with You, a wonderful ballad that finds her committing to the next step forward with her lover. Its simplicity and directness are only matched by Lahey's passionate statements, a serene, sincere and hopeful conclusion.
With The Best of Luck Club, Lahey has surpassed the achievement of her fantastic debut, changing things up enough musically to keep it fresh, but without losing any of the wit or songwriting prowess that made her one of the best young artists working today. Lahey doesn't need luck. She has enough dedication, talent and spirit to keep doing it right for years to come.
21 May, 2019 - 04:09 — Joe Marvilli