Music Reviews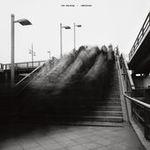 The Amazing Ambulance
(Partisan)

Seeing as the recent popularity of psychedelic rock is mostly indebted to a certain hybridization of popular songforms, mostly attributed to Tame Impala's breakout Currents, there are still some who refuse to capitalize on this growing trend. Releasing their second album in the span of seventeen months, The Amazing are still comfortably nestled in the vast stretches of sixties and seventies folk rock and its many variations. For a moment, it seemed as if the Swedish band were gently fading into obscurity after 2012's Gentle Stream, and it would've ended up as a respectable two album run for a talented band that never managed to get their fair shot.
If anything, The Amazing are the kind of band that instantly grabs one's curiosity by intruding in the most unexpected places. Think about the first you heard them - maybe you were casually listening to Sigur Ros on your Pandora station after a long and arduous day, or perhaps Gideon Coe played them at the tail end of his weekly three hour show and thought that he was playing a long-lost reissue of some obscure seventies psychedelic band, or maybe you felt inclined to tap on a personally-curated Apple Music playlist that reads, "Modern Psych Rock Essentials". You instantly became a fan, didn't you? That's the kind of effect that The Amazing brings to people with their immaculately combed ballads.
The Amazing came back after a three year absence without any fanfare, but once you heard their comeback single Circles for the first time, it felt as if time had suddenly stopped and past memories began to flush back into your mind. Picture You, their 2015 release, could be interpreted as more of the same, expect that it was the kind of "more of the same" that you simply stopped listening to because many late-aught folk rock revivalists have since entered into a state of deep hibernation. Because really, what are The Clientele, Junip, or even Badly Drawn Boy really up to these days? So how does an The Amazing album fare in 2016, completely at odds with anything else and coming right in the thick of summer, a complete antithesis to their somber, elongated passages?
Surely, The Amazing holds a special place for those who like a proper blend of sorrowful melancholia over a cup of chai tea. And Ambulance, more so than Picture You, is the emblematic example of indie rock at its most serene and lovely. Whereas Picture You countered its soft, bittersweet sadness with some seriously prominent guitar licks, Ambulance tempers their occasional tendency to drift in jam-band fashion to just let those finger-picking arpeggios really sink into your mind. The title track immediately sets the mood in place with a placid piano lead and "The Bends-meets-post-rock" guitars, anchored by lead singer Christopher Gunrup's barely discernible, yet haunting, vocals. These minimized nuances of melody are what makes them so constantly reliable, and in Divide, they keep up that measured pace with a charging mid-tempo energy that never becomes either monotonous or excessive.
It all feels instantly familiar for those who've been following The Amazing throughout the years, except that they're slightly modifying those classic rock conventions by rendering a more spacious and densely atmospheric ambiance. Those borderline histrionic riffs are still plentiful, but carefully rationed: Tracks, for instance, courses through with a sturdily-built compositional arrangement alongside drummer Moussa Fader's pulverizing drum work. The song expectedly builds, and it does turn more muscular without losing its delicate flavor, but those more prog-oriented moments of past records are not the focal point this time around. Most of Ambulance tends to cast a shadow on their most riotous tendencies, but there are still surprises to be found; the more sanguine Blair Dagger almost sounds out of place with its salacious tremolo strains, though it also highlights the band at their most playfully engaged.
The Amazing do relish the unfamiliar, and even their words are expressed in such an intimate manner that it's best to let them absorb you instead of trying to understand them. Their songs just fade in and fade out without the slightest warning, bereft of any clear meaning even if Gunrup sings with such elegant conviction. And though it certainly works to their benefit, it's also fair to say that their all-too-serene disposition can be interpreted as characterless. But The Amazing also do this in an attempt to piece together some grand suite; the fact that the bafflingly gorgeous Moments Like These stops midway with a beatific acoustic progression that closely resembles the finale to Picture You's Circles can't be accidental; they sneak in these little tricks all the time. Other than that, it seems as if they don't let out very often except for their exceptionally tight musicianship, and their ability to sound so assured with their craft is reason enough to follow along. A splendid follow up, Ambulance captures that feeling of melancholy through the eyes of wander, even if their presence is always felt.
20 July, 2016 - 04:46 — Juan Edgardo Rodriguez