Music Reviews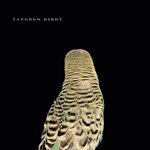 Andrew Bird Armchair Apocrypha
(Fat Possum)

Sometime during 2003, Andrew Bird left his band and moved into an abandoned barn somewhere in northwest Illinois. He became a hermit, only leaving his sanctuary to drive to his solo gigs. In this context, his 2005 release, The Mysterious Production of Eggs, made perfect sense. There was an intimacy and warmth to those songs that is hard to fake; you felt like a guest in his strange, little barn.
His new album, Armchair Apocrypha, I suspected, would be his way of breaking out of his shell. I'm glad to report that he has done just that... and in a manner so subtle and tasteful, it's kind of hard to tell. The album opens with Fiery Crash, an unassuming little pop song that, while conventional in structure, is densely layered with his patented whistles and string arrangements. Imitosis follows with a Latin guitar riff and a catchy bass line borrowed from Kraftwerk's in The Model. Simple X stands out as his most experimental; a bit like a John McEntire remix of Andrew Bird complete with drum loops and glitches. His songwriting style remains largely unaltered: eloquent, abstract, stream-of-consciousness rambles, tiny bits of which manage to lodge themselves in your brain. But his talent is most apparent as a composer. In Cataracts, he pairs his best whistle bars to date with a melancholy violin; the results are exquisite.
Many of the songs on Armchair Apocrypha will undoubtedly sound even better live where Bird will be accompanied by bassist Jeremy Ylvisaker and drummer Martin Dosh (who also played drums on this record). With his new tour in support of Armchair just underway and a modest but fervent base of fans eager to experience his latest incarnation, Andrew Bird seems ready to come out of isolation and enjoy his burgeoning indie rock stardom.
27 March, 2007 - 13:33 — Alejandro Martinez