Music Reviews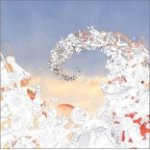 Athlete Vehicles & Animals
(EMI)
Buy it from Insound

Formed in 2000 by four chaps from Deptford, Athlete rose from unpropitious earlier beginnings as a sub-Oasis Britpop outfit. Signed last year by Regal, part of the Beta Band-Badly Drawn Boy nexus, they earned a Jo Whiley single of the week for the infectious Westside, and have been busy touring with bands as diverse as The Polyphonic Spree and Mansun. They cite The Flaming Lips and Grandaddy as influences on their post-Camden sound, and have been compared to such luminaries as Beck and The Beach Boys. High praise indeed, and alongside the live following they've built up, this has made Athlete's Vehicles & Animals one of the most anticipated albums of the spring.
Current and almost ubiquitous single El Salvador opens proceedings, and it's a pretty solid indication of what's to follow. It opens like The Beta Band, a mix of acoustic folkiness and weird effects. Soon though it settles into the pattern that follows. The tunes are part of a rich British tradition of songwriting that goes back to The Kinks and Slade. The big choruses meanwhile are heavily influenced by The Beach Boys. Lyrically El Salvador deals with the difficulties of being a newly signed band, with the ensuing hype and insanity, while the piano solo demonstrates where the Beta Band comparisons come from. Westside starts deceptively quietly, as a plaintive vocal lament, before kicking into the same big chorus and repeat-to-fade that they used in El Salvador. It's an indicator of the two bands at work in Athlete, one that's quiet, quirky and experimental, and probably spends a lot of time at home with sequencers, and another that's embarrassed about it's geeky brother and tries to drown him out with pure pop singalongs. Tracks like One Million take this to an extreme, with its quiet backwards drum loops, followed by a big gurney bit full of drums. Unfortunately, it's too formulaic and doesn't really go anywhere.
Elsewhere, there are curious musical references. Shake those Windows calls in The Police circa Synchronicity when they gave up trying to play reggae, while Joel Potts's vocals sound a lot like Sting's. That's not meant to be an insult, but like the fact that it's also a bit like Simple Minds, shows the very British nature of this album. It's lilting and affecting, and despite a rather pointless experimental breakdown builds to an emotional finish that wouldn't look out of place on Bowie's Heroes. It's a standout track, but slightly annoying because of the unnecessary schizophrenia.
Beautiful is not, much to my disappointment, a cover of Cristina Aguilera's latest single. Instead it shows the same pattern of quietly experimental subtlety and rockier epic designs. New Project borders dangerously on the soporific however, before breaking into wild rock theatrics and Stockhausen short-wave radio noises. The problem here is that only half of the song is really worth listening to; the experimental half should be able to influence the rock half without the need for the perambulatory intros.
The best track on the album, perhaps upsettingly, is You Got the Style, the big time hit from last summer. It's a bit too similar to El Salvador, the other track where the model really works, with its mixture of quirkiness and a hook-filled chorus. It's a good balance, with a very British feel. Unfortunately, the title track, or Dungeness are just too predictable; you can almost guess when it's all going to start up for real, and how the chorus is going to go, and by the end of an album that is at times formulaic, this becomes tiring. Even Out of Nowhere, which is funky, electric, and even a bit bossa nova, is far too obvious. Mercifully the last two tracks kind of rescue things; You Know is a great big ballad that probably gets the couples linking arms and singing along badly. After the grand tear-jerker there's the silly and promising Le Casio, that does exactly what the name suggests.
Vehicles & Animals is a revealing debut album from a band in a strong tradition of British songsters. There are some fine tracks, and you'll doubtless hear it at every barbeque this summer. But in their insistence on trying to mix quirky, quiet electronica with beer-swilling pop, without the two informing each other, Athlete too often fall into a formulaic and predictable model. It's a good model at times, but one with a very short shelf-life.
7 April, 2003 - 23:00 — Ben Bollig