Music Reviews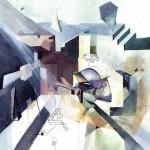 Ava Luna Infinite House
(Western Vinyl)

There's nothing immediately appealing about Brooklyn art rock ensemble Ava Luna. The cunning thespians make music that isn't clearly definable, sometimes even downright ugly, imparting a sense of limitless freedom that is impossible to replicate. Which might as well be the point - this is brainy, calculated pop that knows no bounds, and in between those spazzy time signatures and unflattering soulful inflections lies a vehement desire to really get their funk on. The band begins to integrate some definition into their third full-length, Infinite House, in which they build their compositional understanding of rhythm by giving their songs more space to maneuver.
This doesn't by any means limit their outlandish ideas - tracks like Company and Black Dog delve into digital jazz whilst interlocking jagged guitar breaks with impassioned, grungy abandon. Much like the even more madcap Electric Balloon, the overkill of proggy breakdowns they incorporate can sometimes exasperate even if they capture it in a rather eye-popping aural package. They never make it complicated for the listener to really process, and in the nimble, lush mid-tempo of Rose and Cherries, the urgent sprawl of instrumentation they normally incorporate is slowed down in a slick manner and sounds just as distinctive.
The one divisive factor that will always haunt Ava Luna is their off-kilter harmonies, though frankly, it's the one quality that will always define this project. The soulfully stiff Tenderize begins with a thick bass and elastic groove as frontman Carlos Hernandez breaks into one of his faux neo soul freakouts accompanied by a choir of snob, loungy acapella, as if one day the band decided to dress all black and get on stage to perform a reimagining of one of Flight of the Conchords' musical skits. They take that concept even further in Steve Polyester, in which singer Becca Kauffmann takes the Gil Scott-Heron storytelling approach of narrating in spoken-word with sly, finger-snapping composure.
The collaborative talents of Ava Luna spread across different art forms, yet somehow, what glues them all together is an impulse to write atonal, perplexing post-punk records. The unwieldy rhythms of Infinite House are fit for the genre they pose, as it's always been ever since the late seventies, and they continue to follow that tradition by challenging themselves to go beyond its staunch parameters. The spontaneity they carve sounds scattershot at times, sometimes veering into ludicrous artiness for no reason whatsoever, the dragged-out seven minute instrumental Victoria a fitting example, though they always consolidate their full efforts in a way that's fun and endlessly listenable. Ava Luna like to make things uncharacteristically weird as they battle to retain their own sanity, but they also do it with the intent of plucking out the normalcy inherent in all of us as well.
15 April, 2015 - 04:53 — Juan Edgardo Rodriguez