Music Reviews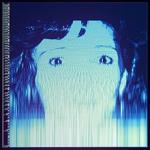 The Avalanches We Will Always Love You
(Modular)

Few worlds feel quite as alive as one created by the Avalanches. Whether it's the busy, cartoony bombast of Wildflower or the welcome to paradise that kicks off Since I Left You, it has always felt like being invited in by friends of friends—the people at a party you'll only know for a night but talk about for much longer. It's what makes the solemn start to We Will Always Love You so jarring, as Orono Noguchi (of Superorganism) leaves an overly sincere voicemail message where she pleads with a partner: "I'm gone I'll still be here, I'll still be here and I will always love you." It's not until the backing singers come in on the gorgeous third track We Will Always Love You (ft. Blood Orange) that the solitude is broken.

The duo of Robbie Chater and Tony Di Blasi manage to make themselves an almost anonymous part of the magic, as this quiet world is suddenly populated by the most incredible cast yet—from indie royalty to hip-hop upstarts. On The Divine Chord, MGMT and Johnny Marr soundtrack the last glow of a relationship; it's just the first turn in yet another seamlessly-produced album that both sidesteps and exceeds expectations of what a The Avalanches album should be. That Chater and Di Blasi have talked about their desire to be a "normal" band makes sense after their mystique only served as a hindrance at the release of Wildflower. And yet, it's impossible to leave that allure behind because a simple "normal" band could not create We Will Always Love You—an ambitious but engaging odyssey into the stars, space, and what we project upon them.

Interstellar Love is an album standout and a perfect encapsulation of The Avalanches' new mantra. One perfectly deployed sample from the Alan Parsons Project provides a base for the pair and Leon Bridges to work around; it's not an either/or decision and somehow never feels overpowering. They're not unwilling to lean right back two decades, either. The beaming Music Makes Me High sounds like a forgotten cut from the Since I Left You sessions, a necessary jolt of nostalgia amongst the darkness. There's also the impressive co-writing of Jamie XX on Wherever You Go (ft. Neneh Cherry and CLYPSO) and Reflecting Light" a luxurious track that pairs 50-year-old vocals from Vashti Bunyan fashioned into Sananda Maitreya's refrain. On first listen, the songs sound impressive, while repeat visits allow their craft to shine.

As with The Avalanches projects that have come before, some ideas get lost amongst the mist; it doesn't quite justify its 70-minute runtime. Kurt Vile's spoken word on Gold Sky is enjoyable but unnecessary, while the chill of Until Daylight Come offers nothing that hasn't been done better elsewhere. There's more world-building here than on Wildflower, and there's a worry that some of the best moments (We Go On, Overcome, Born to Lose) struggle to have the same appeal when standing alone. Still, they all feed into an album that asks impossibly big questions with wide-eyed wonder and unfaltering heart.
There's a stretch through the middle of the album that perhaps spends too long in its own world, but is thankfully spurred back into life by the corny, infectious Running Red Lights. Weezer's Rivers Cuomo provides the perfect accompaniment to the butterflies of falling in love, as embarrassing and irrational as they are. "Ready to burst, like Schrodinger / I'm crying in the car, an invalid, I'm off the grid," he sings, a rare moment of sugary pop. There's also a homage to David Berman, with his lyrics "The light of my life is going out tonight" repeated by Pink Siifu and Karen O; it's a delicately deployed touchpoint, whether echoing the sorrow of Berman's original or eschewing it. The Avalanches' catalog remains as vast as ever, but it's dipped into with the enthusiasm of someone sharing, rather than showing off.

Four years on from the divisive Wildflower, and now almost two decades on from Since I Left You, it feels like—by setting themselves the impossible task of a return—The Avalanches have now freed themselves from any pressure at all. Just as with a night spent looking at the stars, nothing is guiding you to these conclusions. There's nothing that directly references the struggles with loss or addiction that helped produce it, but yet it still somehow feels implicit. It might not sound like an invitation to the party, but it does the sound of walking the long way home—from the ringing ears to the heartbreak. We Will Always Love You is an impressive mediation on everything that matters, and of letting go of what doesn't. Nevermind a normal band being able to create this; a normal band wouldn't even attempt it. [Believe the Hype]
1 January, 2021 - 21:37 — Matthew Smith