Music Reviews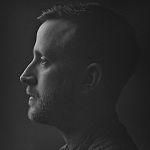 Barry Hyde Malody
(Sirenspire Recordsn)
Buy it from Insound

There's a reason why we hadn't heard of turn of the century new wave revivalists The Futureheads for so long. Frontman Barry Hyde began to see the first subtle signs of bipolar disorder right when the Sunderland band catapulted into the public consciousness, an illness that he's been able to overcome even if it brought many a change. Hyde is now sailing through calmer waters, through before moving on he had to find some relief by documenting those experiences on his first solo effort, Malody.
The first that immediately stands out about Malody is how it couldn't further remove itself from the Futureheads' frenzied guitar assaults. There's still some urgency found within some of Hyde's spare piano compositions, seeing as he's an artist who finds some kind of comfort when things are in complete disorder and confusion. He can't dishonor these autobiographical accounts: "Who am I? / Monster again", Hyde repeats over and over while he pounds the keys with an incensed helplessness. His honest sentiments are tactfully theatrical, chronicling different complex emotions in the company of a deep, pervasive sense of loneliness.
It's a rather entertaining exercise to imagine some of Hyde's more urgent arrangements as Futureheads songs with a classical spin - Blixer is a one-minute instrumental that showcases Hyde's natural ability to create melodies out of antsy urges. Moreover, the storming While We Were Sleeping is a powerful, somber tune that begins with a sour, burnished piano tone until it gathers its strength with a furious chorus that seems to painfully recount Hyde's own marital separation. It's a cathartic moment on the album that is hard to shake, and even harder to forget, one that brings an unexpected profundity to an artist who's always been easily written off for only delivering fast tempo changes and pop thrills.
In fact, some of Malody's strongest moments are the ones when Hyde is at his most composed and collected. The harrowing Lonely seems straightforward at first: he softly coos his words as a rich minor chord assuages his sorrow, and then comes this pressing need to let it all out with a a roundabout, almost percussive clamor as he cries, "I still love you". He expertly segues Prince's plaintive ballad Sometimes It Snows in April with his very own Thunder Song, which begins in a key that's similar to April; it immediately changes into a soulful ballad that culminates Malody into a grand finish, with a dramatic orchestral contrast that further accentuates Hyde's nimble piano playing.
Hyde never sensationalizes his life story in an attempt to gather some pathos; simply put: Malody is an album that he needed to make. It does bring fascinating insight into an artist who maybe wasn't fit for a more fast-paced lifestyle, one who's finally found his center after fighting those uncontrollable behaviors. Malody reflects that path with unflinching bareness. It's a buoyantly hopeful album where Hyde gives a final wave goodbye to his darkest days before moving on to greener pastures.
9 June, 2016 - 21:49 — Juan Edgardo Rodriguez