Music Reviews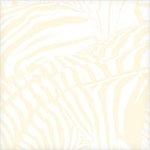 Beach House Teen Dream
(Sub Pop)

They say that no other heartbreak compares with the frailty that is young love. It mainly has to do with the actuality that it consumes your heart and soul without warning. Beneath a towering desire for the unknown, there's a lot of misunderstanding and confusion that only reveals itself with time and experience.
With Teen Dream, it seems as if vocalist Victoria Legrand is kindly reassuring us that it's okay to deal with a tormented heart. In Silver Soul, Legrand lays bare certain wisdom in the way she attests that we gather medicine of heartache so we can act a fool. Not particularly precise in terms of scheming, but it's one of many declarations and contradictions that Legrand bears to those who want to pay attention. When such material is surmounted with an adjective as sparse as the word you, it's palpable that she preaches to us with the almighty sounds of organ-infused wraith.
Recorded in a converted church appropriately called Dreamland, Teen Dream manifests itself as a continuation of all the elements that have defined the Baltimore duo as domineers to their specific craft. Even if there's that wistful, pastoral-like imagery to their sound, much of the tracks stray to their own beats, in desperate search of distinction. Instead of modest waltzes and looped drum machines, there's an evident maturity in the way the production unveils itself as richer and far more multifaceted. When you can't break the familiar, expanding on those opportunities only makes you more in control.
In many ways, Beach House's third effort is another chance for filling many of the instrumental voids absent in past efforts. It would be a grave understatement to simply call it minimalist, especially when their debut-to-sophomore progression grew from purposely minimal to minimally expansive. Multinstrumentalist Alex Scally still relies on his two best friends: drone and hazy guitar dynamics. Yet, thorough listens to Silver Soul and Norway reveal a more comfortable Scally, stretching out some dissonant slide guitar as those constant keyboard touches dictate most of the verses.
Legrand, in her own particular way, is coming-of-age as a more proficient singer. Even if her singing never really showed much range, she's taking some bold risks for the sake of more presence. In old-time number Better Times, her soulful sketches have now fully blossomed with more assured confidence. Other times, like eerily resembling 80's ballad Lover of Mine, Legrand does her best Stevie Nicks impression, even stretching her vocal chords to a more raspy-like approach. In Real Love, an emotive keyboard driven serenade, she playfully recites the words boo, boo, boo with graceful innocence. She even attempts to channel Billie Holiday, but only goes as far as reaching a weirded out Kim Carnes.
While many will mask it as merely a next step, Teen Dream is more of a departure than it actually sounds. Gone are those ghost-like, desolate moments that started to brand the duo as merely atmospheric. Thematically, these ten tracks are infused with a tinge of positively and hope. Even if the choruses themselves sound abundantly repetitive, they are also more appealing and memorable. However, as much as it tries to disclose a more accessible approach, the cryptic voice work is regrettably reverberating, almost to the point that much of the wording requires repeated listens only to decipher it's meanings. Still, it unintentionally makes it more unpredictable and personal.
If Devotion was more about monogamy, Teen Dream is the equivalent of being free. It almost exclusively deals with sensations, whether it's longing, confusion, and the desire to reach a personal need. What's more striking is how Legrand exposes an interpretation of a younger self. Much of the lyricism holds a dear diary approach, as if she were retelling her thoughts with a naïve gullibility that borders on immaturity. Rarely do these testaments on love reach a wider audience with such veracity.
26 January, 2010 - 18:53 — Juan Edgardo Rodriguez