Music Reviews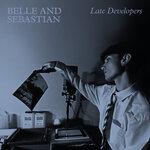 Belle & Sebastian Late Developers
(Matador)

When was the last time a surprise album felt like a surprise? For an act like Belle and Sebastian, the group behind perfect '90s indie-pop records like If You're Feeling Sinister, there isn't a huge risk in dropping their latest album, Late Developers, with a week's notice. In the last decade or so, the Scottish band are firmly in their twilight years, releasing decent albums with low stakes and a handful of surprises. On Late Developers, bandleader Stuart Murdoch's engaging storytelling and familiar voice gives a needed sense of steadiness to the band's poppiest, weakest album in years.
Nowhere is this clearer than on the lead single, I Don't Know What You See in Me. An electro-pop throwback with the synth textures of the worst 2010s pop songs possible, I Don't Know What You See in Me is both off-putting and charming, only comparable to watching a karaoke rendition of a song that was popularized by Glee or maybe an '80s night at your town's worst bar. It's complete with palm-muted electric guitars, an ethereal closing key change, and giant harmonies on the chorus. We're weeks into 2023, but Murdoch is likely the only '90s indie pop star that is making a song with a sing-along of "labadee labadee labadee ladabada" this year.
Late Developers isn't the first time in recent memory that Belle and Sebastian have gotten funky––2015's Girls in Peacetime Want to Dance was an expedition into groove-heavier material––but it may be the band's weakest. The Achilles' heel of this record isn't the songs themselves but the production: drums throughout are blocky and distracting, guitars are washy and lacking personality, and the aforementioned synthesizers rarely fit the songwriting. When We Were Young, with its prickly acoustic guitars and grody programmed drums, is the simplest example of where the album slips up. Murdoch's lyrics capture a sense of mundanity ellegently ("I wish I could be content with the football score/I wish I could be content with my daily joke") but the song is held back by the instrumentation.
From the disco grooves on Do You Follow and When You're Not With Me to the chunky guitar riff of So In The Moment, the unwieldy production often holds back Late Developers. There are occasional moments where Murdoch's songwriting coheres nicely with the clashing instrumentation. The highlight is The Evening Star, where the horns and thick percussion coheres into a silly approximation of Steely Dan. "I hope you don't mind if I send you a thought/You're still a special person for me," starts Murdoch, proving he's still the charming, awkward lyricist who rhymed muddle and cuddle on Seeing Other People over 25 years ago. It's these strengths of Late Developers that keep it salvageable. Even when Belle and Sebastian make confusing decisions on these recent albums, it's still worth seeing what new decisions they'll make.
13 January, 2023 - 04:10 — Ethan Beck