Music Reviews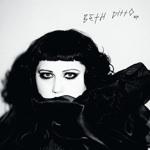 Beth Ditto EP
(Deconstruction)

Beth Ditto is a refreshing pop star fond of tearing up the rule book: dynamic front woman, post-feminist icon, gay spokesperson and unconventional cover girl. Her debut solo EP, produced by Simian Mobile Disco, is out now on the recently revived dance label Deconstruction.
The EP takes classic house as its blueprint, and it's a direction which feels like a natural progression after Beth's guest vocal on Simian Mobile Disco's Cruel Intentions. The single, I Wrote The Book, channels early-90's Madonna and revisits the 'old skool' house sound – you half expect Steve 'Silk' Hurley or Shep Pettibone to pop up in the credits. The anthems for lovelorn clubbers continue with Open Heart Surgery and ballad-with-beats Do You Need Someone?
You can't help wondering what the result would have been if these inviting and accessible dance songs were used as the starting point for a full length album. As a bite-sized musical excursion, the stylish electro house of Ditto's solo debut is likely to leave many disco doyens wanting more.
8 March, 2011 - 10:17 — Gary McGinley