Music Reviews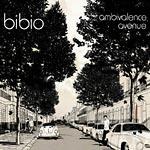 Bibio Ambivalence Avenue
(Warp)

I'm a newcomer to Bibio. A friend recommended Ambivalence Avenue to me so I apologise for the absence of comparison or comment with regard to his prior works. But in a way, that doesn't seem to matter because this album works wonderfully as a special, self-contained collection of songs. Much has been made of the fact that the man behind Bibio, Stephen Wilkinson, initially scored a record deal upon the endorsement of Board Of Canada's Marcus Eoin. That sort of recognition gives a budding artist the type of status he could only dream of but he then finds himself trying to prove that such a stance of faith by his hero was warranted. In this case Wilkinson can rest easy, as it was. His fourth solo effort blends folk and electronica to come up with something modern but shaded with melancholy and nostalgia. Wilkinson doesn't try to emulate the sound of his heroes who endorsed him; his sound is clearer, the rough edges gleaned and smoothed.
The remarkable part of Ambivalence Avenue is the fact that despite its impressive diversity, the album seems to have a lovely cohesiveness to it. Somehow funk can sit alongside pastoral folk which resides next to hip-hop and it all seems like the most natural of progressions. On paper it may seem like Wilkinson has purposely tried to juxtapose genres but he hasn't. The styles are not there to be compared and differentiated, rather they manage to flow into and on from one another, creating a whole.
Crunchy guitars and rhythmic handclaps open proceedings on the first and self-titled track of the album, creating a crisp rhythm, sprightly and infectious. Jealous of Roses has funk riffs reminiscent of Sly and the Family Stone. The jittery framework of Fire Ant consists of mashed-up samples and fades out into the lovely Haikuesque (When She Laughs). The song is joyfully bittersweet; its gentle, chugging melancholic chant somehow manages to warm your entire being. The song breaks your heart while simultaneously mending it, all within two minutes.
Lovers Carvings has a beautiful seasonal texture to it, reminding one of the warmth and joy of summer. Abrasion sounds like a Fleet Foxes track, with its rich vocals swelling and falling to the chorus of an eerie hymn. Wilkinson sings of a crumbling love on the sparse and haunting The Palm of Your Wave and the despair in his voice seems to slowly creep up on the listener, quietly numbing in its effect.
If one was to break the songs down on a one-by-one basis, it becomes evident that some are stronger than others but that's not really the point, this album is more about the atmosphere sustained as a whole. It creates a mood which delicately shifts back and forth between modern, urban life and something more otherwordly and pure. Perhaps it is somewhere between the two that we feel most alive, where our waking lives and daydreams merge and mingle. And on this fine album, Wilkinson seems intent on capturing this precious, ambivalent space.
13 July, 2009 - 07:32 — Cara Nash