Music Reviews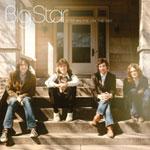 Big Star Keep an Eye on the Sky
(Rhino)

If you read my Big Star interview that coincides with this review, you might notice, in some small, funny way, a slight sense of pride on the part of the musicians. How ironic that in 2009, 37 years after the band's debut album came and went to the notice of, well, pretty much no one, they can finally sit back and smile on their not-so-modest achievements. Yes, gentlemen. I think it's about time that you deserve to revel a bit.
Yet after all these years, it's easy to see how the surviving members of Big Star are a bit jaded despite their unpredictable longevity. They churned out three albums in the legendary Ardent Studios – all three garnering almost unanimous critical praise, I might add – and each one slipped into the twilight without even a whimper of commercial acknowledgement. If their fate was due to lazy songwriting or poor production values or subpar musicianship, they would have no sympathy for their frustrations. But this is different. They had something special. Their songs were extra-ordinary. And all along, they knew it.
Little by little, other people started knowing it, too. And now, Big Star find themselves in that spot that so many aspiring bands dream of – unspoiled by major success but instilled in the minds of many future musicians, some who went on to have hit singles covering Big Star songs, and others who even named their songs after them. All this has culminated in a definitive Big Star release, the 4-disc box set, Keep an Eye on the Sky.
It's normally difficult to judge box sets because in a way, they are just a more convenient way of hearing the same music we already know. That's not the case here. Somewhat benefiting from the band's small discography, Keep an Eye manages to offer as complete a view into the musical lifecycle of Big Star as is possible, alternating studio cuts with demos and outtakes to truly expose every facet of the band's music.
The first three discs are designated by material that was written for or about the time of each studio album (#1 Record, Radio City, and Third/Sister Lovers). Consider on disc 3 an acoustic demo of Jesus Christ, off of Third. It's a poppy, stripped-down ballad, not unlike I'm in Love With a Girl, off of Radio City. Then, four tracks later, you are presented the finished studio version, which sees the song rocket away upon the band's signature power pop energy. The last disc even offers extremely uncommon live cuts of the band's earlier tracks, including a Flying Burrito Brothers cover and some rare lead vocals by drummer Jody Stephens.
Keep an Eye on the Sky is not by any means perfect. Some of the live tracks lack ideal quality, which may be too much to ask since the band probably performed less live shows than you have fingers on your hands. Also, disc 3, which dissects Third, is significantly lacking in unreleased material in comparison to the other discs. This is a shame, because Third is Big Star's most fascinating album, but since the recording process was allegedly rather chaotic, perhaps many of the remaining demos did not survive.
In summation, though, there is not much you could ask for in a Big Star box set that is not included here. Because of the unusual way that it combines unreleased material with studio tracks, the set is a necessary purchase for both the fanatic and the newcomer to Big Star's legacy. As modest as the band's commercial achievements were, this set serves them well. It is big, grand and calculated, in all the ways the band has always been. It's never too late to take notice.
15 September, 2009 - 18:36 — Andy Pareti