Music Reviews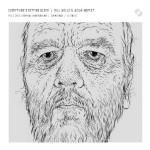 Bill Wells & Aidan Moffat Everything's Getting Older
(Chemikal Underground)

Everything's Getting Older – you'd be excused for getting a sense of déjà vu from this title if you've kept up with Aidan Moffat's music as half of Arab Strap. Aging is a theme he's explored since the group's inception fifteen years ago (when he was in his early twenties), but never as convincingly as on this record. As usual, Moffat reels off uncomfortably sexual monologues in his sung/spoken Scots drawl, but with more self-consciousness than before. His music is often a target of "cheer up, it might never happen"-type digs, but these songs focus on the beauty of moments of anguish. He's lamented his lechery so often you get the sense he takes pride in such moral flaws – but here he explores these themes from a more universal, controlled perspective. And it's useful that this album breaks away from Arab Strap's sparse post-rock dirges and allows Moffat to cover more ground with his stories.
His decision to team up with sophisticated jazz multi-instrumentalist Bill Wells is an interesting progression. It works perfectly – the pair clearly have a flexible synergy; this album took eight years to gestate, and the songs sound well thought-out (but not overwrought). Those who perhaps found Arab Strap too slow and dreary will be pleased to hear these diverse arrangements. Alongside his jazz background, Wells draws heavily from American minimalism (Glass, Reich, Riley et al), and many songs rotate around very simple piano patterns. The subtly layered textures have a cinematic quality, evocative of the Scottish landscapes which are implicit in the songs (instrumental opener Tasogare sets the scene majestically), and this lushness cushions Moffat's penchant for ugliness.
On the other hand, in Cages, Wells augments these distasteful tendencies, with discordant piano stabs and a jarring handclapped pattern reminiscent of Steve Reich's Clapping Music. The song's character tries to make sense of suburban domesticity in terms of "routine" hedonism: it's all just "a new function for the old machine". It takes a skilled songwriter to squeeze emotion from a scene in which the character "slides his buckled supermarket trolley into the others and retrieves his wife's pound coin". Moffat thrives on such mundaneness, experiencing metaphors for existence in everyday occurrences. Standout track The Copper Top is exemplary, with the observation that the titular pub's "once brilliant copper roof has oxidised over the years, and now it's a dull pastel green". And to hear the heartbreaking trumpet solo that follows is to feel the narrator palpably welling up with tears, stood alone outside a Falkirk pub.
Wells always succeeds at capturing and emphasising the emotional essence of these songs. It's in the skittering drum machine of (If You) Keep Me In Your Heart, that rushes the narrator's desperate plea to be remembered by a newly ex-lover. And it's in the quirky jazz/funk of Glasgow Jubilee, a seedy slice of Glaswegian nightlife. The pair explore even murkier territories on Dinner Time, in which the narrator sneaks into his old, now-unfamiliar house, and here Wells' experimental accompaniment is an arrhythmic ambient texture that unsettlingly fails to resolve in the song's ambiguous ending. Penultimate track The Greatest Story Ever Told gets a tad oversentimental, but it's an indulgence afforded by the album's scope and introspection, a necessarily optimistic affirmation of the glimmers of hope amongst the pervasive fear.
Moffat is rightly regarded as an indie legend, but that he's still making artistic steps on this record might surprise some fans. This is perhaps his most beautiful work to date; its vulgarity is restrained but a sense of humour remains, and Wells and Moffat reach new emotional heights.
7 June, 2011 - 07:56 — Stephen Wragg