Music Reviews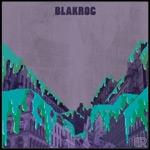 Blakroc Blakroc
(V2)
Buy it from Insound

When Blakroc – the collaboration between garage rock duo The Black Keys and a handful of rappers – was announced, it was met by a feeling of vague understanding in this writer. The Akron, Ohio-based blues rockers wouldn't be the first group I would guess to engage in a rap record, but then again, their last album was produced by Danger Mouse and their riffs are basic and blunt enough that they just might work behind, say, Mos Def.
Well, Blakroc turned out to be more rap than rock, with producer Damon Dash at helm and vocal duties designated almost completely to rappers like Ludacris, RZA, Raekwon and Q-Tip. It's a formidable lineup of MCs to say the least, with no rapper stealing much of the limelight from his peers. However, despite the freshness of this collaboration in theory, many of the lyrics fall into the haze of rap cliché and lowbrow mediocrity. For instance, opener Coochie, courtesy of Ludacris and the late Ol' Dirty Bastard (you know it ain't a rap record without a track by a dead rapper), is an exercise in gratuitous adolescent sex humor, the kind we thought died along with gangsta rap many years ago.
Then there is Dollaz & Sense, featuring Pharoahe Monch and RZA. Despite some occasional clever wordplay, goofy lines like having "more sub than Quiznos" and bad puns about ten-year-old ghost movies starring Bruce Willis really date this one, yet another rap song about getting rich or dying trying.
Of course, the flip side to inviting 11 different rappers/singers into a recording studio is that some of them actually pan out. Jim Jones' verses on Ain't Nothing Like You (Hoochie Coo) flow like gravy and benefit from the subtle touch of Black Key Dan Auerbach's "la-la-la's" in the background. Possibly the best song on the record, Why Can't I Forget Him is treated by the soulful voice of Nicole Wray and a funky, echo-filled riff by Auerbach.
The Black Keys remain mostly anonymous throughout Blakroc, contributing thumping bass grooves and haunting guitar riffs in a way to assist the song without really screaming, "you're listening to the Black Keys!" This works to great effect on some of the tracks, like Why Can't I Forget Him, but occasionally it begs the question of whether their presence – or maybe just their indie cred – is really necessary in a musical sense. In the end, this is less a rap-rock hybrid than a full-on hip-hop album. And judged on that basis, it doesn't quite have the muscle to compete with the big guns. There's a reason most rap albums use DJ's and loops instead of session musicians – and it's not just because of tradition. There's a particular sound that is intrinsic to hip-hop – the break beat – that is so difficult to replicate with strings and sticks that very few collectives not named The Roots can pull it off.
For a first try, the Black Keys do a decent enough job providing the backbone upon which this collection of rappers can spit and strut, but the actual musical output is overshadowed by the concept of this collaboration, and that is Blakroc's biggest problem. There are too few risks taken, and risk was probably one of the main reasons this project was conjured up in the first place. Blakroc may be the beginning of a new avenue for the Black Keys or it may just be a one-off experiment. If it turns out to be the former, there needs to be a conscious effort to avoid all the things we have come to expect in rock and rap music – from both the Black Keys and from the MCs.
13 December, 2009 - 22:04 — Andy Pareti