Music Reviews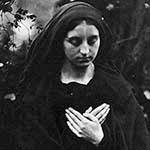 The Body & Thou You, Whom I Have Always Hated
(Thrill Jockey Records)

It is with complete affection for the pursuit of Gargantua that I profess to adore the combined efforts of The Body (members Chip King and Lee Buford) and Thou (members Bryan Funck, Mitch Wells, Andy Gibbs, Matthew Thudium and Josh Nee) and the EPs that this way less than holy union has brought unto us all, 2014's Released From Love and 2015's You, Whom I Have Always Hated, the latter of which will be discussed.
I first heard The Body via the band's 2010 release, All the Waters of the Earth Turn to Blood, which was the closest thing to sonic misery I think I'd heard at the time. With aid from the Assembly of Light choir, a vocal group who provided the album some melodic presence, the duo's full-length was replete with assault and shriek, a brand of experimental metallic nuance I would almost label Stress Metal, as if Doom simply wouldn't cut it for definition's sake. This anxiety attack The Body is so capable of manufacturing also spanned throughout 2013's Christ, Redeemers and has found some kindred connectedness with the Baton Rouge act Thou, whose own noise production is of considerable weight.
Thou, who justifiably enjoyed a good amount of fanfare thanks to their last release, 2014's Heathen, is exactly the sort of multi-piece act that could allow The Body to truly flourish, an augmentation of sound so significant it's difficult to process come first listen. With Her Strongholds Unvanquishable there's a point where towers of absolute riff-borne hugeness collapse all at once, interlocking like fingers during their descent to form some impenetrable dome of reverberating noise. There's an anticipatory intro, militarized snare rolls and howling feedback, and then you're simply enveloped in an onslaught that's all at once intoxicating and shocking. It's like being witness to some calamitous deluge of something painful as it's heading right for you. And you can't get out of its way.
That being said, this enormity is carried out through most of You, Whom I Have Always Hated, the only true exception being He Returns to the Place of His Iniquity, which is more of an interlude and serves as a momentary respite from the maelstrom. Once you're able to get past the album's size, you begin to appreciate the riffs. The Devils of Trust Steal the Souls of the Free, (excellently titled), for instance, boasts some sincere evil in that opening guitar phrase. Sonic textures become apparent during the introductory build of Beyond the Realms of Dream, That Fleeting Shade Under the Corpus of Vanity, though they're mangled once the instruments melt into each other. A pronounced bass throb carries what sounds like a hundred guitars, the stride tantamount to a cold heart and a dead stare.
With Lurking Fear, Thou seems to have more of a hold on how the song works, the onslaught shifting into some quieter territory as the vocals go clean and some ethereal harmonizing spans beneath rough static and increasingly slowed up drum work. The volume's brought back for the track's final 90 seconds, both King and Funck duetting in their respective snarl and howl.
While this partnership proves effective, it also seemed to offer the pair a reason to try and unlock the strength of Nine Inch Nails' Terrible Lie—Which they do. While Terrible Lie was certainly one of Trent Reznor's strongest and best-known tracks via Pretty Hate Machine, The Body and Thou take it somewhere frightening. And, the novelty hasn't withered.
So, as paragons of aural battery, Thou and The Body certainly succeed. You, Whom I Have Always Hated is a beautifully punishing listen and is truly one "HOLY FUCK!" after another.
13 March, 2015 - 04:16 — Sean Caldwell