Music Reviews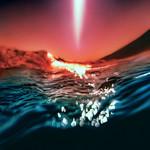 Bonobo Fragments
(Ninja Tune)

For British DJ and composer Simon Green to release a new album at the beginning of January seems like good news for everyone; an impeccable strategy that ensures a considerable percentage of eager listeners are looking for that introspective calm only he knows how to make. Given the hubbub and commotion of these uncertain times, our bodies and minds thank us for the enormous luxury of being able to stop for an hour to wrap ourselves in the cathartic and chillout melodies that Bonobo has prepared for us on his seventh studio album.
After he experienced a mental and professional blockage during lockdown, the Brighton-born, LA-based artist kept away from music for a significant period of time. As he overcame the anxiety of facing the COVID-19 pandemic like many of us were, Green found solace in syncopated arrangements and primal downtempo rhythms to unleash Fragments—moderately detaching himself from what he already offered us five years ago on Migration. He nurtures his musical skills comparable to the enviable escapes and overwhelming beauty that he often makes public on social media (as he has always done on his personal Instagram account, on which many of his photographs—taken by Green himself—are part of the artwork of his albums).
When Fragments opens, we are welcomed to the overwhelming arrangements of multi-instrumentalist Miguel Atwood-Ferguson on Polyghost. He invites us to enjoy our time with the calm and attention it deserves, away from digital distractions or gadgets that divert our focus. Soon, we're delighted to be able to delve into this journey of twelve delicious tracks, navigating through the insightful elegance of tracks like Rosewood and Elysian, where we hear Green move on a more recognizable ground. It sometimes recalls the vibes of his mythical 2010 LP Black Sands—still the best album Green has made in his entire career—thanks mainly to his revealing collaborations with poet/songwriter Jamila Woods (Tides) and singer Kadhja Bonet (Day By Day).
The meditative and self-absorbed values that surround Fragments shine on the luminous and energetic Closer and Sapien, both destined to make us dance away our concerns. The same goes for From You, which features a collaboration with Joji; on their fruitful pairing, the Japanese singer-songwriter sets his vast media recognition aside for a vocal performance that yields surprising results.
Despite him opening the door into a new year filled with many questions, Green continues to take us on a steady ride on Fragments. His is a clear journey that is easy to get lost in, bringing us a sense of optimism and wonder that floods us with radiant energy—trying to heal the scars that this pandemic has left in all of us.
19 January, 2022 - 07:20 — Fran González