Music Reviews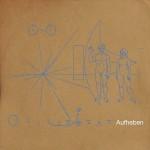 The Brian Jonestown Massacre Aufheben
(A Records)

If there's an obligatory mention regarding The Brian Jonestown Massacre more tired than references to the increasingly time-capsuled documentary Dig!, it's the assertion that Anton Newcombe makes music to do drugs to. The very straightforwardness of such a comment screams like an English as Second Language translation, not to mention a backhanded compliment to records as stand-alone impressive as Give It Back! and Bravery, Repetition and Noise. Newcombe may exude an addict's smoky snarl when surfacing over the mesmerizingly lethargic Gaz Hilarant but he's actually been sober for over two years, which all but highlights my main beef with "music to do drugs to": namely, what music can't you do drugs to? An album that's too sedate? Or bands whose performances are too high-strung? Or are we really talking about personal preferences, whatever music you just don't like?
By that understanding, if Aufheben – a German word meaning "to lift up" as well as "to abolish" – warrants the "drug music" flair on its digi-pack sleeve, it's because these eleven songs, under any influence or none, prove very likeable. Better integrating the world-music interests boasted on 2010's Who Killed Sgt. Pepper? to BJM's classic retro-futurist rock tendencies, Newcombe has constructed his most level-headed and consistently engaging record since …And This Is Our Music back in 2003. Of the methodical percussion, subtle 60s bass breakdowns and dreamy vibes floating overtop, I Want to Hold Your Other Hand validates Newcombe as a still convincing prodigy on days he's disinterested in chaos and destruction. Disciplined songwriting echoes that good behaviour during other mid-tempo head-grooves like The Clouds Are Lies and Stairway To the Best Party In the Universe, the latter deserving a place in the batter's box of any forthcoming BJM hits collection.
Don't mistake Newcombe's good behaviour for playing it safe though, as Aufheben teases these mellow, Krautrock tunes between scores of exotic string-arrangements and left-field instrumentals. Not terribly unlike Sgt. Pepper's opener Tempo 116.7, Panic In Babylon sets the tone with an urgent drum-beat, Eastern horns and a palpable sense of good old-fashioned, old-world dread. Alternately Face Down On the Moon opts for a more meditative slice of lead flute and sitar harmonics. Match these instrumentals with Viholliseni Maalla, a potent dream-pop collaboration with vocalist Eliza Karmasalo, and Aufheben balances well the alien and expected poles of one stunning vista.
Perhaps more importantly, the tumultuous outfit's thirteenth full-length makes a persuasive bid to those still clamoring over Dig! highlights, insisting that The Brian Jonestown Massacre have survived their own implosion. Having concreted a new core of top-notch musicians who can handle his personality (Spaceman 3's Will Carruthers and BJM veteran Matt Hollywood), Newcombe's forging ahead with Aufheben, making "out there" music reliant on no fan's opinions, no record company's advances and no instant magic from a ziplock bag. In other words, a brave new world.
7 June, 2012 - 12:09 — Ryan Pratt