Music Reviews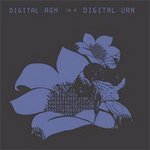 Bright Eyes Digital Ash In A Digital Urn
(Saddle Creek)

I have to admit that I used to be very cynical about Bright Eyes. Seeing Oberst play solo at Leeds 2001 with nondescript sound didn't do too much for me, so I watched the Eels instead. After meeting a few people fawning over the "boy genius" from Nebraska and being played a couple of his early tunes I still couldn't understand what the hype was about. Two things changed in 2004: I played at a bar with a temporary sound system that obscured everything, and I went to Glastonbury again. I dragged my friend out of his tent early afternoon to catch Bright Eyes, explaining that I had no idea why this guy was rated so highly. He proceeded to play one of the best sets I've ever seen. In perhaps the most glaringly hypocritical turn-around I've pulled, I bought up most of the Bright Eyes (and related) back catalogue. And it's mostly excellent, after different degrees of listening.
Anyway, this year Bright Eyes fans were rewarded with two full length, bona fide successors to Lifted. Digital Ash is the "experimental", electronic album. I've read empty words to the affect that this is Connor Oberst's attempt to stretch himself as an artist. It's actually quite a good synth-guitar album. Saddle Creek peers The Faint had quite a bit of input in this album, so it's no surprise that there's a distinct "alternative-Duran Duran" vibe to the mise-en scene here. A fair number of the songs are like power-ballads for the Donnie Darko generation. Gold Mine Gutted and Take It Easy (Love Nothing) are definitely high order pomp and pop respectively. The latter makes great use of the "blankets on the beach" refrain also included on I'm Wide Awake's First Day of My Life. There's also a fair amount of Robert Smith and Hit the Switch could easily be J.D Salinger suffocating himself to Seventeen Seconds, with a martini in his hand and a sunny melody in his smile. Ship In a Bottle makes unnerving use of a baby's cry in a similar vein to Lou Reed's Berlin. The delivery of its "If you knew who I was you would never grow old" refrain is pure Pornography. Devil in the Details is rather scary, shades of Ed Harcourt at his best. Perhaps Elton John has loads of songs like this which he deems unfit for human consumption.
The Killers would wear less ostentatious clothing to have a song like Light Pollution. It's a great example of a good pop tune which might not be released as a single. I believe in Symmetry is a scathing slice of bouncy angst, while Theme to Piñata is floral and settling. It makes me think of Taj. Mahal for some reason. Easy/Lucky/Free is a great pastiche of Duran Duran and Disintegration. It closes the album appropriately, "looking for faces in the clouds". If you like Oberst's lyrics they're spot on as usual, they might be a touch less immediate than some of his earlier work, perhaps that's why several of these songs nudge at radio airplay a little more.
It's debatable whether either of the two new albums are as good as Lifted. By which I mean it's totally dependent on your tastes. However I feel that Digital Ash... is the right kind of album for Bright Eyes to have released at this time. In conjunction with I'm Wide Awake It's Morning it provides a more commercial set of songs that refutes a lot of the criticisms that he can only do angst. Including any previously levied by yours truly.
13 March, 2005 - 00:00 — Tom Lee