Music Reviews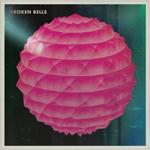 Broken Bells Broken Bells
(Columbia)

Danger Mouse, a.k.a. Brian Burton of Gnarls Barkley, has proved that he can work with artists from a variety of genres (Beck, Gorillaz, Black Keys), but never has he worked with someone as decidedly folk-poppy as James Mercer, whose melodic hooks are the highlight of The Shins. Mercer hinted at an interest in beats and synthesized sounds on his band's last record, Wincing the Night Away, where songs like Sea Legs were ambitious, but not quite at home on a Shins record. Broken Bells is where Mercer, with Burton's sonic expertise, gets the chance to indulge in these foreign textures.
The High Road and Vaporize are promising opening tracks. Burton's synths don't overshadow Mercer's nuances. As promised there are guitars mixed with beats and Mercer's signature, clear-voiced yelp works its usual wonders. An understatedly pretty refrain at the end of The High Road and the creaky vintage organs and stray saxophone on Vaporize gel just fine, but Mercer's melodies, which were the most defining element of his work with The Shins, are toned down. It seems the two men agreed to meet each other halfway and in the process watered themselves down. That's not to say that there aren't some neat diversions here and there.
The boys take a stab at Prince-like funk on The Ghost Inside where Mercer's voice stretches to unrecognizable heights. Always more of the singer-songwriter breed than anything else, he's surprisingly comfortable exploring all vocal registers while rarely approaching anything that could be described as upbeat. As the album proceeds and the songs in the center start to run into each other, the effects layered on Mercer's voice grow more intolerable. Not until October, does the monotony break with a hooky piano run that might actually get stuck in your head. Mongrel Heart offers the rare showing of teeth, with a darker mood and a detour through a haunted carnival. The collaboration is clearly working, even if it is in a most somber, utilitarian manner.
Burton's production, as flawless as it may be, becomes too central to Broken Bells formula. The attempt to inject life into somewhat dull material gets confusing. Sailing to Nowhere waltzes back and forth between lo-fi, and hi-fi rather jarringly and never settles into a grove, which is particularly frustrating since the song has some nice string arrangements that get garbled. Each song seems to be content to remain in the same somber mid-tempo valley. Mercer's cryptic lyrical ruminations fit the chill, lowlight, cocktail lounge vibe the guys are going for, but at the mid-album point there's little recollection of what came before or if any tracks are worth revisiting. Broken Bells is clearly a mood record, but even with so many textures, resources and talent, it all hits one stilted note. Either this is an indicator of where the temporarily Shin-less Mercer is headed or its little more than a curious footnote on his and Burton's careers.
15 March, 2010 - 19:55 — Brett Oronzio