Music Reviews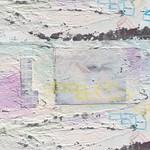 Broken Social Scene Hug of Thunder
(Arts & Crafts )
Buy it from Insound

Band names are sometimes taken for granted. Not that there's any formality to how the name Broken Social Scene came to be, as it kind of came up jokingly during a discussion key members Brendan Canning and Kevin Drew had over Drew's elaborate use of keyboards (he jokingly named one of his pre-BSS projects John Tesh Jr. and The Broken Social Scene). But the name has really taken a life of its own. The Canadian collective has persevered for close to twenty years regardless of the impermanent nature of cyclical rock trends, which has caused each of them to reinvent themselves without much foresight. The seven-year hiatus between now and 2010's Forgiveness Rock Record seemed inevitable, but also necessary: it was a chance for them to put the project on pause before they overstayed their welcome, to allow themselves to evolve with their own individual endeavors.
Still, it never felt like Broken Social Scene were breaking up. And why would they - if anything, it was a good reason for a group of friends to come together in ceremonious harmony. As it is with larger-than-life supergroups, there's an absence of personality that works to their advantage. It's better to think of them as a drama troupe with likened musical commonalities than a careerist band, one that finds the time to get together ever so often with a unionized message that will appease their niche audience. Their amiable way of writing anthems has always had the potential to reach even those sitting in the far back of a theater, and open-hearted single Skyline is certainly one of their grandest to date: the lightsome mood it carries is enough to justify the song's lack of structure, though once it shifts gears into a pompous sing-a-long, regal horns and all, all is forgiven. It could function as a commercial advertisement, but it's a meaningful one nonetheless.
A song like Skyline reaffirms Broken Social Scene's simple message. They've called their latest album Hug of Thunder, and they sure as hell stand by it, delivering a bevy of large, sincere statements that come alive with meaning and beauty. The back-to-basics Halfway Home took six writers to concoct, and works as an inside baseball of sorts into writing the perfect indie rock song. "Cause if you never run, never run / How are they gonna catch you alive," a heavily reverbed Drew sternly affirms before they shoot it into the moon with drama-fueled harmonic interplay. It might come across as a cop-out, directly taken from a weekend workshop on Canadian indie rock songwriting, but it never betrays their nagging urge to make you believe in the power of a four- minute anthem. Broken Social Scene have also always been against taking an apolitical stance, and on the AOR-inspired Protest Song, Metric's Emily Haines anchors the proceedings with heaps of hard rock riffs over a chanting chorus that only specifies their means to dissent without saying anything at all: "We're just the latest in the longest rank and file that's ever to exist / In the history of the protest song."
These cuddling platitudes can be effective, though they seem to front load the first half of Hug of Thunder. It's not until they loosen things up on the title track where they begin to reveal a more intimate bearing, as a typically cooing Leslie Feist seeks resilience from past memories: "No, I had to survive it by the soundtrack made of our short lives / making sense of hologram ecology." It's also a reminder of how good they can be when they're at their quietest, resembling the calming thrust of past BSS songs like Looks Just like the Sun and Swimmers. The gossamer grandeur of Please Take Me With You is also an exemplary illustration of moving the BSS brand forward, where a bemused Drew begs for loving solace as a surfeit of gleaming chords wash over some Eno-informed sonic ambiance; think Yo la Tengo's Fade meets The Sea and Cake with a dollop of early-nineties U2. Aside for these, most of the latter half sound like throwaways that, though good in their own right, sound like footnotes from other projects: the Feist-sung Gonna Get Better tries to upend the lush melancholy of her latest project, Pleasure, with a more optimistic formulation, while Towers and Masons attempts to emulate the patchy, genre-bending experiments of past efforts with marginal returns.
Even if Broken Social Scene reach outward, the one underlying theme that surrounds Hug of Thunder is the essential act of communal creativity. Though billed as a return of sorts, what's more impressive about the album is how it also arrives in a year that already promises a high number of big projects from the collective. But it doesn't serve as an antecedent to this surge, and instead opts to claim their space by manner of free-spirited decisiveness. Some of it doesn't work, a weakness that stems from bringing too many inspired minds together. But it's also a welcome curse, and the experience they've gained has given them the excuse to just ride along with it without worry. They may be seeking for our attention with commanding grace, but truthfully, they're as vulnerable as ever. Proving to us, and themselves, that they still have the willingness to trust in each other.
6 July, 2017 - 23:13 — Juan Edgardo Rodriguez