Music Reviews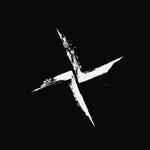 Burial Tunes 2011-2019
(Hyperdub)

William Bevan is a man of few words, both in his music and in real life. The few lyrics that find their way onto his tracks are always sampled, often from arbitrary sources: David Lynch films, disposable mid-2000s R&B (e.g., Ray J's One Wish), and interviews with NASA scientists are among a handful of examples. These vocals are often manipulated, truncated, and pitch-shifted to a point where they're sometimes barely recognizable as human. He's only done a handful of interviews in his decade-plus career as a producer. No one even knew his real name or what he looked like until 2008 when he bravely posted a picture of himself on MySpace, two years after his debut self-titled album's release and a year after his immensely acclaimed sophomore record Untrue had redefined dubstep. He's an enigma, and people love an enigma.
I do have a soft spot for elusive bohemians, so I guess I'm coming into this new compilation, Tunes 2011-2019, a little biased. Burial is like the Thomas Pynchon of electronic music, both in terms of his public presence (or lack thereof) and the dense, referential, and often dark nature of his work. Both of them are a publicist's worst nightmare, both have garnered a passionate cult following, and both create things that endlessly puzzle people to the point of obsession. Plus, Burial and Pynchon are gushed over by music dorks and literary snobs respectively, becoming flag-bearers for their corresponding stylistic movements. And besides, couldn't you totally see yourself reading V. or Against the Day with Beachfires playing in the background?
To get a little deeper into the reissue, Tunes is a near-perfectly curated anthology of seventeen tracks—two and a half hours—spanning Burial's output since the turn of the decade, released in conjunction with Hyperdub's fifteenth anniversary. These tracks derive from the many EPs Burial has released since declining to follow up Untrue with another full-length album, which were becoming harder and harder to keep track of. Tunes 2011-2019 fixes this, providing listeners with an essential smorgasbord of the producer's greatest moments of the 2010s and reaffirming his place as one of the most important electronic musicians of the new millennium.
All of Burial's sonic trademarks are accounted for here (skip-and-swing beats, subterranean bass, evocative vocal samples, and, of course, vinyl crackle), with simultaneous acknowledgment of the shifts in his sound—which really began in 2012 with the release of Kindred. That three-track EP saw Burial come into impressive form compositionally, as he stretched out the once relatively standard runtime of his tracks to the ten-minute-plus mark. This paid dividends, allowing him to add dynamic shifts in tone, texture, and tension between passages within the same song. And from there on out, on a semi-yearly basis, he kept treating us to high-stakes music via low-stakes formats.
If you were like me and found some of Burial's more recent EPs good but a little underwhelming, this compilation arranges those tracks in a way that makes them fuller as a collective unit, placing them in new contexts for a more complete product. There's no shortage of breathtaking moments here: from the Kindred EP's haunting tour de force Ashtray Wasp to the Rival Dealer EP's gobsmacking title track, everything here sounds just as good as, if not better, than it did when it was initially released. This compilation also brings fresh light to the more dreamlike, atmospheric material Burial initially presented on EPs like Subtemple / Beachfires, as the first third of Tunes comprises entirely of haunting ambient tracks. These cuts, in particular, are a joy to wander through and explore back-to-back-to-back, easing you in for the harder-hitting songs that arrive later in the comp.
I can't say enough nice things about Tunes 2011-2019; there's too much to love about this damn thing. I especially recommend it to those who aren't very familiar with Burial and are looking for something other than Untrue to sink their teeth into. It's a monumental snapshot of the "second act" of his career, and should be on all electronic music connoisseurs' Christmas wish lists. Prepare to get lost. [Believe the Hype]
9 December, 2019 - 07:01 — Jackson Glassey