Music Reviews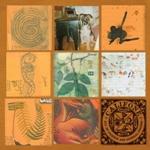 Califone All My Friends Are Funeral Singers
(Dead Oceans)
Buy it from Insound

The concept album comes in many shapes and forms. There's the ridiculous whiny story concept (My Chemical Romance's Welcome To The Black Parade), the depressing, broken concept (The Wall, The Antlers' Hospice), the one that simply unifies (Sgt. Peppers, OK Computer), the list could go on and on. Califone's All My Friends Are Funeral Singers defies any of the aforementioned categories. It's drawn out and elaborate, sad and unifying. It tells the story of a psychic woman who lives with ghosts in a house and realizes that she must find a way to set them free despite them being her only company.
Amazingly enough, this album works and doesn't get weighed down by its massive undertaking of a concept. It's a feat that deserves recognition all its own. The songwriting is excellent and never gets too explicit, leaving it open for interpretation and making it into something of a puzzle- trying to figure out where songs fit into the story is actually quite enjoyable. The lyrics and storyboard take a backseat to the quality and sound of the music itself. Solid songs like Bunnel don't easily fit within the concept but undoubtedly add to the album's overall quality. Frontman Tim Rutili directed a film that is meant to be played along with the album that would probably help explain a lot of the grey areas.
Bunnel, like the rest of the album, is a lightly experimental, epic and occasionally eerie feeling folk song. The album starts on Giving Away the Bride, not necessarily its best but definitely its most interesting note. Its strangely syncopated bass line almost sounds like a slowed down HEALTH song. It plods along for a full six and a half minutes without ever becoming dull. It's followed up by a few similar sounding but nonetheless decent songs, all of them more straightforward acoustic folk-rock but each with its own element of interest. 1928 has Godspeed You Black Emperor! inspired strings and guitar noise in the background. Almost every track on the album adds something like this, some strange and unexpected sound or noise over an otherwise typical folk song. Funeral Singers seems to make the most sense within the concept and is a classic Califone song. They may not do variety well, but, like Dinosaur Jr., they have a formula they can easily work within through a long career without sounding entirely repetitive.
After the initial four song set it heads into the first of a few ominous interludes. The short, mostly ambient pieces make the album feel like a unified whole and gives it a far eerier tone than it would have had had it been left as simply the full length songs. The interludes also loosely introduce the sonic style that the next set takes, a highlight of the album's arrangement.
The album closes out with two sweeping tracks, Krill and Better Angels, the former being its best track and the latter being the most obvious exhibition of its concept. Krill kicks off with soft piano and slowly becomes an epic post-rock song, complete with anthemic guitars, twinkling xylophones and a soaring chorus. It's a beautiful moment and one of Califone's finest.
All My Friends Are Funeral Singers, like its ghostly friends, can take many shapes. It has a complex, overarching concept for those that want that sort of thing. It's also an easy, melodic and lightly experimental folk record. It will be just enough outside the comfort zone of most mainstream listeners that they will feel adventurous but not overwhelmed, a hallmark of crossover success. Like Califone as a band, Singers is never boring but rarely excellent. It's just entirely decent.
19 October, 2009 - 07:08 — Andrew Baer