Music Reviews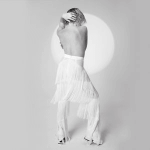 Carly Rae Jepsen Dedicated
(Schoolboy/Interscope Records)

In weighing today's pop stars, it's unfathomable to believe that Carly Rae Jepsen doesn't exactly fit in. This idea may have stemmed from the notion that her synth-pop borrows heavily from the eighties, though recontextualized with modern production techniques. So that argument doesn't hold water, given that her latest, Dedicated, has no shortage of glitzy, very 2019 sonic accouterments. And then there's the slightly fabricated idea of Jepsen as pop "underdog," presumably tacked on by culture writers who feel she should be as big as those stars. It sounds like an excuse to justify why her fan base isn't as sizable as, say, Ariana Grande's and Halsey's, but Jepsen is very much in the game (and with many defenders to boot).
If Jepsen were to play by any playbook, she's more akin to follow Kylie Minogue's disco-pop run—fabulous and playful, a little bit weird, and rife with infectious tunes that never age. Like Minogue, she's also been smart to team up with writers (Devonte Hynes, Captain Cuts, Jack Antonoff) who will accentuate rather than compromise her high-energy charge. Take Now That I Find You, a bubbly, Euro-flavored track that sounds a little bit old-fashioned (and slightly recycled) in an endearing sort of way. It's just as pristine as anything on 2015's E•MO•TION, on which she pours out songs of heartbreak over a colorful palette of electronic sounds. But anyone who's followed Jepsen's revisionist fascination with teen-pop will find much to like on Want You in My Room, which tacks on fluttery keyboard melodies and slinky saxophone lines directly inspired by The E Street Band.
Dedicated wouldn't be a Jepsen album if it didn't revolve around all matters of the heart, and more than ever, we can hear how she's had to deal with a breakup. There's still a skittish innocence in her delivery, though—from striding indietronica (Automatically in Love) to Southern-flavored trap (Right Words Wrong Time), Jepsen avoids regurgitating like-minded arrangements even if her sentiments fall into familiar, lovestruck platitudes. She's always been one to maintain a certain distance, opting to let listeners project their own feelings into her vague lyrics. But she plays that to her strengths, like in album highlight I'll Be Your Girl, an indie-rock meets dub jam on jealousy that at least approximates what she's been through.
Jepsen has moved past unrequited love on Dedicated (which, really, would've been a bit awkward if she didn't outgrow that phase by now). But there's still that crippling sensation that she doesn't want to let it rest. And though she can write a jittery pop song with a lot of heart (it's impossible not to be impressed by Everything He Needs, which expertly reworks Popeye's He Needs Me), cuts like Too Much and Real Love highlight tired, woeful scenarios heard in past albums with tepid results. There's a lot to love in Dedicated, but Jepsen tries to cover too ground even if they follow similar song structures, to the point where it may bring some boredom—it's best to stream individual tracks instead of listening to the album's fifty minutes straight through. It's also surprising how the final package feels oddly hollow—given that she reportedly wrote 200 songs, you'd think she'd have vast amounts of meaningful stories to tell.
19 May, 2019 - 21:59 — Juan Edgardo Rodriguez