Music Reviews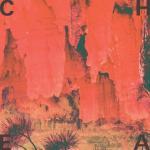 Cheatahs Cheatahs
(Wichita)

Oh, could this album be any more 90s? It only seems like yesterday that the 1980s was the kids' decade of choice when it came to plundering the musical archives for inspiration. Now it seems they've moved on a decade, or rather the next generation of kids have hit their stride and are looking for a source of their own. And, of course, with the instant online availability of pretty much anything that has gone before, it's a doddle for a new young band to hone their sound to such a degree of perfection that it's all but impossible to distinguish the new from the old – the copy from the original. It's postmodernism in action, in all its ruthless, pastiching glory.
This seems to be precisely what Cheatahs have done with their debut long player. There are two bands that appear to stand above all others in the shaping of Cheatahs' sound – My Bloody Valentine and Dinosaur Jr. There is, however, an entire cast-list of others that I can detect in the metaphorical grooves of this record. (Nirvana, Pixies, Sonic Youth, Sugar, Swervedriver, Ride, Teenage Fanclub – it's a veritable roll-call of 90s alt-rock post-grunge guitar bands). That Cheatahs have managed to create a pretty thrilling album without sounding overly derivative is testament to their obvious songwriting skills, as well as the sheer verve with which they approach their music. Opener Geographic is a prime example – a great big, catchy guitar riff kicks things off while the vocals are melodic and full of longing. It's reminiscent of the Replacements, and it's a great start to the album. Next track Northern Exposure continues the high energy approach with more than a nod to Dinosaur Jr.
The Swan is an album highlight. It bounds along on another galloping riff in the verses while slowing to catch breath in the choruses. Meanwhile, vocalist Nathan Hewitt sounds wistfully melancholic – a perfect counterpoint to the blustery guitars. Kenworth is one of a couple of tracks here that are dead ringers for My Bloody Valentine in their prime – this one could sit happily on Isn't Anything with its dense wash of guitar effects layered over the vocals. The other, Fall, is more indebted to Loveless, as the warped guitar is woozy and bent out of shape and the vocals are the most inscrutable on the album. Cut The Grass returns to Dino Jr territory as raucous guitars punctuate a Mascis-esque vocal in the verse/chorus structure. Finally, Loon Calls provides a more introspective finale to the album, the song seeming to emanate from a blender, containing all the melodies and riffs of preceding songs mixed up together before disappearing over the horizon with guitar chimes ringing above the distorted melee.
Cheatahs doesn't make any great claims of originality, and it certainly doesn't break any new ground. It just succeeds because it is what it is – a bloody good alt-rock record heavily influenced by bands that were prevalent 20-odd years ago, but not so weighed down by reverence that they lose their own identity in the process. The album is great fun to listen to. I bet they're a hoot live, and I look forward to their next offering.
19 February, 2014 - 04:28 — David John Wood