Music Reviews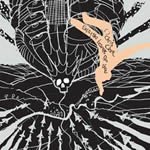 Chris Clark Empty the Bones of You
(Warp)
Buy it from Insound

These are interesting times for electronic music. From a technical viewpoint, the genre has reached a plateau, with even Autechre no longer finding it as easy to push their sound into even more obscure shapes. Squarepusher has settled into a unique, yet horribly average, sound, Boards of Canada's 'relaxed' release schedule means we probably won't see another album for at least another year, and Aphex Twin seems unwilling (or perhaps incapable?) of releasing anything worthwhile.
So it falls to relative newcomer, Chris Clark, to provide a bit of excitement. Following his 2001 debut Clarence Park, praise has been deservedly thrown at the boy, many comparing his style of melodic electronica to an on-song mid-90's Richard James. Following this year's seminal Ceramics is the Bomb EP, Clark's 2nd full-length could perhaps be considered the most anticipated release of the year.
And, for the most part, Empty the Bones of You lives up to the hype. The LP is considerably darker than Clarence Park; don't expect the ominous beats to break into anything as silly as Lord of the Dance, nor as fun as Proper Lo-Fi. Instead, Clark takes his debut's latter, darker half, and expands upon it incredibly.
When previously the melody was prominent, it now retreats into the background, buried under a relentless wall of mid-pace industrial beats. Several tracks, particularly Empty the Bones of You and Tyran could easily fit onto the Twin's Selected Ambient Works II; it seems the creepy ambient vibe is back in fashion, and it's a style that Clark handles extremely well. Any track could be taken out of context and stand up on its own.
The most disappointing aspect of the release is the startling lack of variety. It could be argued that the sound Clark has created is significantly unique, and deserves to be explored across the entire album. However, when listening to Empty the Bones of You in it's entirety, it's hard not to crave a change of pace. No track ever breaks past a comfortable mid-tempo. Wolf, the album highlight comes closest, a dreamy synth line floats in and out of the mix, being routinely crushed by a brutal drum machine, possibly featuring a drill. The effect is not only exciting, but also refreshing. By this point, only track seven of fourteen, it's hard not to want someone to crush those pesky ambient waves once and for all. This wish goes unfulfilled.
Ceramics is the Bomb showed Clark's ability to deal with a more crazy-mad style with the standout track The Gavel. It's a telling sign that here, the track is reworked in an 'obliterated' state, which basically means the washy synths are amplified, and everything else is, er, obliterated. This may be a far more coherent record than Clark's debut, but it seems the scattershot 'jack of all trades' approach suited him better.
Empty the Bones of You is a satisfying, and encouraging album. This particular brand of melody and beats is certainly unique, and shows a more mature approach to the music. Hopefully though, having fully explored this particular sound, Clark will follow this up with an album of Gavel-inspired madness. Whatever his decision, it appears Chris Clark is here to stay.
15 October, 2003 - 23:00 — Sam Draper