Music Reviews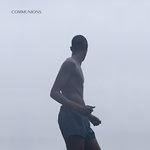 Communions Communions EP
(Tough Love)

Right from the outset, Danish four piece Communions sounded like outsiders when they were part of Copenhagen's highly prolific boutique imprint Posh Isolation. An artful label with a strong sense of faithful community that almost contradicts the artists it enlists, ranging from Sexdrome's stark nihilism to Damien Dubrovnik's aleatory experiments, their limits of expression never deviate much outside of impenetrable noise and only-for-recluse-types synth pop.
Consider the glistening buoyancy of Communions EP their most radical statement yet, a sharp contrast in vision that finds them embracing the jangly, bittersweet gloom of eighties new wave. What's more surprising is that they've managed to circumvent the usual Cure/Smiths doldrums in favor of more disciplined, button-down guitar pop. Restless Hours, for instance, adopts the low-key glimmer of Let's Active, Martin Refof's effeminate vocals a dead ringer for Mitch Easter (not to mention his detailed, less-is-more production prowess). The snappy Wherever propels a heavily-layered hook that soars at a quick pace, and its compressed drums and subtle sonic explorations spark with energy even when the sentiment is woeful in essence.
There's also a dash of British personification in Forget It's a Dream, the album's sole misstep, which assumes the lockstep funk of Stone Roses with an almost comical Brett Anderson swagger. Refof and his cohorts handle those metallic guitars better when they're a bit more coy, like in closer Out of My World, which caps the album's deftly observed themes on gradual self-detachment. Delivered with nimble economy, Communions EP is contained in a shadowy, though tunefully sunlit twenty minutes that lays the foundation for a very bright, and slightly tortured, future.
3 June, 2015 - 04:12 — Juan Edgardo Rodriguez