Music Reviews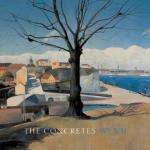 The Concretes WYWH
(Friendly Fire)
Buy it from Insound

The Concretes have created their fair share of delights while living at the front of the Swedish indie pop movement — tracks from In Colour still pop into my head on regular occasion — so it's with some interest that WYWH launches into things with a style more akin to modern incarnations of disco.
As appealing as this newly energized sound may be — and don't get me wrong, it's full of fun — it's a bit relieving that the entire album doesn't bounce around recklessly. It's all done with an eye to the sound The Concretes have developed over time, and while there is new energy permeating this record, it all very much feels in the vein of the group. The Concretes performed their particular brand of pop with such nous that losing it would be a real shame. Far from losing it, WYWH — an off-hand Pink Floyd reference, maybe? — adds a new touch of flair to the whole affair.
So, the bass is boosted, guitars are firmly in the back seat, and handclaps make their token appearances — but these vocals are not much a departure for the group. WYWH breaks the moulds — both The Concretes' mould and the disco revival mould. It's refreshing to tired ears, and by the use of those familiar elements, this album doesn't feel like it's been forced into this disco idea.
From those bouncy opening notes, it's clear that WYWH comes off a bit unexpected on all sides. It's new, fresh, and energetic, all of which are not entirely surprising from an obviously skilled group, but it's in the execution that everything comes into clarity. If you'd told me a year ago that The Concretes were to release a disco-inflected pop record, I'd be a little taken aback — but you know? It works.
14 November, 2010 - 19:10 — Matt Montgomery