Music Reviews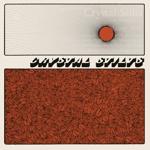 Crystal Stilts Nature Noir
(Sacred Bones)

Formed in 2003, Brooklyn-based quintet Crystal Stilts have ploughed a largely undetected furrow within post-punk quarters, attracting inevitable comparisons to Joy Division and The Velvet Underground with a dash of The Jesus And Mary Chain, Psychocandy era.
Nature Noir is the band's third studio album; debut Alight Of Night arrived in 2008 and was greeted by considerable acclaim with its raw undertones and murkiness resonating well with retro lovers from '50s rockabilly to '80s goth. Follow-up In Love With Oblivion largely kept to the same formula, and further EP's followed including 2011's Radiant Door with its refreshing jangly lead guitar riffs melding with Shadows sounding guitar interludes, all alongside singer Brad Hargett's monotone drawl.
Improvements in production are evident throughout the latest offering as the band once again tread a familiar path musically. Opener Spirit In Front Of Me isn't exactly a balls-grabbing intro and would probably have been better situated elsewhere within this collection: a slow burning, guitar chugging shoegazey trip sounding like Doors and Velvet Underground jamming, with Hargett providing his baritone vocals from within a church. It's a decent song - just not the most exciting way for an album to start.
Lead single Star Crawl is aptly named, walking a slow almost mesmeric path alongside those echoey vocals; feeling a little like a death march, the song trudges its way to an unspectacular, psyched out conclusion with its main strength being more JB Townsend provided guitar. In stark contrast, second single Future Folklore then appears, marking a return to '50s Chuck Berry guitar riffing seen at various other points in the band's career, such as Graveyard Orbit from the debut; it's an addictive listen that also recalls Doors once more.
The sonic backdrop created by the band is at times impressive and on Sticks And Stones this is clearly the case; a short song clocking in at just over two minutes, it's a compelling track with some excellent guitaring and even occasional strings, and for once Hargett's vocal delivery seems to entwine perfectly with the music - in many cases the reverb treatment to the vocal mix seems overcooked as if hiding vocal deficiencies. Memory Room is a prime example of this, its intricate guitaring and shimmering cymbals creating atmospheric textures that complement the echo of the singing, but ultimately it sounds as if Hargett is struggling to hit the notes, suffering from the higher key of the song and sounding rather dreadful in the process.
Some satisfying garage-pop guitaring coupled with incessant drumming and other subtle percussion adorn Worlds Gone Weird, but in actual fact it's the combination of jangly early REM guitars and the dirge-like drone of the vocals that sound a little weird - but it kind of works. The pace increases for Darken The Door, but again the drone of the vocals feel misplaced in this instance, more suited to the Eastern influenced psyched out instrumental sections of the song that are slowed down to a crawl; the song then concludes after a drug-fuelled, psychedelic-drenched passage.
Reverb heavy guitar opens Electrons Rising before the song gallops off in a familiar direction, at times approaching space-rock with a shoegaze feel. The title track follows with ever present hi-hat cymbals and a touch of organ giving some variation on the consistent theme; it's a clear highlight, the chugging guitar riff outweighing the vocal delivery which for once sounds at a perfect level for the piece.
Album closer Phases Forever sounds reflective, boasting string arrangements and a '70s guitar feel a little reminiscent of Wishbone Ash from their Argus album in places. It's an uninspiring end to the collection but one that sums up what's gone before it quite aptly.
Crystal Stilts won't be winning many new listeners with Nature Noir but that won't matter to the band's fanbase, as another album comparable to their previous work has been created, albeit with an improvement on the production side. Despite only lasting 34 minutes it's quite a difficult listen from start to finish, but within the right mood it can also be a rewarding one; whether or not the band can take their strongest elements and weave them into something more mass appealing is doubtful, though, as the echo-heavy vocals and lack of distinct melodies within will undoubtedly hold the New Yorkers back from achieving greater things.
16 September, 2013 - 09:52 — Graeme Marsh