Music Reviews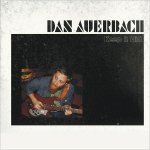 Dan Auerbach Keep It Hid
(V2)
Buy it from Insound

Ideally, a solo album would be to an artist as The Awakening was to Edna Pontellier – a chance for that artist to break free from the constraints imposed by those around them. Unfortunately, we don't live in an ideal world. And, unfortunately, artists don't always use their solo work to shatter the expectations of anyone, even themselves.
In the past year, Dan Auerbach seems to have taken on more projects than he has frets on his guitar and, not surprisingly, he has accomplished enough to make even the most steadfast of workaholics faint at heart. Somewhere between releasing an album with Danger Mouse that the Observer Music Monthly declared a "flawless (post)modernization of heartland rock," conducting a nationwide tour in support of said album, and producing music for his very own label, Dan Auerbach found time to write enough new material to fill an album. However –if you'll pardon the cliché – Auerbach is not one to sacrifice quality for quantity, and this is readily apparent on Keep It Hid.
When I Want Some More, a track from Dan Auerbach's first solo effort Keep It Hid, leaked onto the internet several weeks ago, many a listener's first reaction to it was something like this: "Hey! This sounds an awful lot like the Black Keys!"
And if this was your first reaction, you're right – the song does sound a lot like the Black Keys. Actually, much of Auerbach's first album sans drummer Patrick Carney would lead one to believe that it is in fact the logical follow-up to the Keys' 2008 release Attack and Release. Over the years, the Black Keys have continued to produce their distinctive brand of rock that is distilled equally from the downcast musicianship of the blues and the energy and excitement of punk. Lucky for fans of Auerbach's earlier work, much of what made the Black Keys so readily appealing is still present on Keep It Hid. It would be a shame, though, if listeners dismissed Keep It Hid simply because it fails to distinguish itself from Auerbach's work with the Black Keys.
For as much as Dan Auerbach may be set in ways musically, he is also keenly self-aware. "The one thing I didn't want to do is to try to sound different from the Black Keys," Auerbach said on his website. If Keep It Hid sounds familiar, it's no accident. Here, Auerbach doesn't attempt to reinvent himself, nor does he try to create something entirely surprising or unfamiliar. Rather, he simply attempts to expand his pre-established blues-rock aesthetics and build upon the depth and creative growth that he demonstrated with the Keys on Attack and Release.
Before popping in the album, I had mentally prepared myself to be pounded into submission from the get-go by Auerbach's signature bowel-busting licks. Before launching into the abrasive low-country stomp of I Want Some More, though, Auerbach eases listeners into the album with the unadorned musicianship and subtle harmonies of Trouble Weighs a Ton. Likewise, When the Night Comes demonstrates the type of emotional, finger picked balladry that is not often heard from the barbate axe-slinger. Throughout the album, Auerbach spouts lines like, "Don't be afraid of any choice you've made/when the night comes," which allow him to maintain a certain degree of obscurity without feeling distant or irrelevant. Through his austere lyricism, Auerbach continually reveals a road-weary traveler who has burned on more than one occasion, and after fourteen tracks it becomes apparent that he's unable to view through anything but a lens of hurt and rejection.
Keep It Hid, like many of Auerbach's varyingly-consistent brainchildren, does feature its fair share of missteps. My Last Mistake is a fairly humdrum rock n' roll number that takes a queue from the Stones but just never gets rolling. Street Walkin' boasts the same two-note riff throughout the majority of the song, which – as interesting as it may sound – becomes rather monotonous after four minutes. Real Desire, however, is one of the album's shining moments and best exemplifies Auerbach's limited evolution. Though the song keeps Auerbach's trademark guitar skronks firmly intact, this time around they're built on a foundation of digitized beats and whirling organs.
While there is no denying that Keep It Hid is the product of one half of modern rock's most invigorating duos, Auerbach is able to mix in enough of his own spice to make the album a worthwhile affair. The album may not show Auerbach wading into that great ocean of auricular diversity, but that's not for lack of bathing suit. More than likely, it's because he just doesn't want to get wet.
3 February, 2009 - 14:29 — Andy Stewart