Music Reviews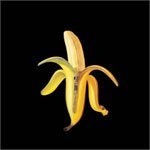 Dandy Warhols Welcome To The Monkey House
(Parlophone)
Buy it from Insound

This could have been a nightmare. When The Dandy Warhols announced they were taking a more electronic direction after they struck it rich with Bohemian Like You and delivered their finest album yet, Thirteen Tales From Urban Bohemia, the term "career suicide" was on the tip of every fan's tongue. Massive Attack then entered the picture and the two acts apparently made some music together, which remains unreleased at the moment (it's likely for the best). What was supposed to be the final nail in the coffin, was the announcement that Nick Rhodes, the bleach-blondie out of Duran Duran, would be co-producing the fourth Dandys album.
Well, first things first. Welcome To The Monkey House is not The Dandy Warhols' best album and it's hard to think anyone would think any differently. Then again, it is not the episode of The World's Most Ultimate Disasters Part 3 I was expecting either.
Using someone like Rhodes to help produce a record that also includes Simon LeBon (on backing vocals) is an obvious case of hero worship. Courtney Taylor has never been a man afraid to hide his influences. Lou Reed (or Lou Weed) and shoegazers on Dandys Rule, OK, David Bowie and The Rolling Stones, just about everywhere and well, Warhol himself, all deserve royalties. The whole movement towards synth-pop can actually be traced back to Everyday Is A Holiday in 1997, but that just seemed like a kitschy one-off. Not so, I guess.
Welcome To The Monkey House begins with the band's best single since Not If You Were The Last Junkie On Earth. We Used To Be Friends is a glammed-up, Duran special, with absurd falsetto in the chorus, juvenile handclaps, and the delectable words "Come on now sugar", which should sound awful, but instead, becomes your next big catchphrase. It's a moment on the album that is not replicated, which is part of the problem. Most of the remaining 12 songs stir in their own glitzy juices, which if you're not fooled by the stardust and glitter, turns into mediocrity. The Dope (Wonderful You) samples what sounds like Taylor getting blown for four minutes over a mind-numbing beat without ever coming, or even making the song remotely interesting. I Am A Scientist hardly lives up to the Guided By Voices song of the same name. Taylor's scientific blather with a ton of synths and computers going to work in the background make it less than fruitful and almost embarrassing.
Thankfully though, the band hasn't completely wasted all of their talent. Recruiting Evan Dando to co-pen You Were The Last High is a bonus, as they throw a Girls On Film guitar riff in over a placid rhythm and the best synthetic treatment Rhodes offers. Insincere Because I thankfully revives the band's love for Spiritualized and all things intergalactic, using the blueprint from their debut's It's a Fast-Driving Rave Up With the Dandy. Taylor even reunites two kindred spirits for I Am Sound and Hit Rock Bottom, two excellent parodies, if you will. The former sees Bowie's Ashes To Ashes given the royal treatment, while the latter drips with the sweat from every one of Marc Bolan's anthems.
I guess the thing that must be realized here is that The Dandy Warhols aren't the only ones to benefit from this coalition, which is why they aren't solely at fault. With a recent reunion of the original members, that has led to a brand new album and upcoming tour, it seems like Duran Duran are in fine form to make the proper comeback thirtysomethings have been waiting for. Whether the experiment on the Dandys album was worth getting such a reunion we'll have to wait and see.
Yes, this could have been a nightmare, but instead, it's a only a slightly disappointing effort from a band that has a gift for writing infectious pop songs. And no, Monkey House isn't good enough to make you forgive them for the Bohemian Like You fiasco, but it is enough of a departure to make you forget about it.
29 June, 2003 - 23:00 — Cam Lindsay