Music Reviews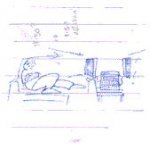 Dawn Parade Caffeine Row EP
(Sugartown)
Buy it from Insound

Cambridgeshire four-piece The Dawn Parade follow up last summer's Electric Fence Your Gentleness EP with this three-track Caffeine Row release. Last year critics from Rolling Stone magazine called them "the best unsigned band in Britain" while they were praised by Rock-Sound as "a striking reminder of why we need look no further than our home soil for jaw-dropping talent". Here they showcase their eighties indie/stadium-songwriter sides. And it works.
The title track is perfect hangover-wakeup music, a sublime distillation of The Smiths, His n' Hers-era Pulp, and Springsteen. Singer Greg McDonald talks of "ten thousand hair dryers" humming "a Friday night refrain" and references petrol stations, broken hearts and echoing drains over a hectic, albeit FM-radio friendly backdrop, before imploring "who's gonna stop the rain?". Its chorus is a tad pompous, but the same could be said of many indie-disco anthems.
Wider than the January Skies stylistically recalls Coldplay's A Rush Of Blood To The Head album and (pre VH1 sheen) U2, with a universally bittersweet tinge able to coax gritted-teeth enjoyment out of an ardent Slint fan. Guitarist Nick Morley's climbing riff compliments lyrics about "free spirits with the wide eyed ease of possibilities" grown "tame with loan repayments...morning alarm calls...the bitterness of a love that will not last".
Fairytale Rehab, is a more stripped down acoustic affair. I'm unsure if the title is a Pogue's reference, but there's a similar humour and tragic-comic ambience here over an acoustic Dylan-esque backdrop. Lyrics about being "a junkie for romantic notions" and Wizard of Oz characters being "thrown clean out of Disneyland for encouraging picket lines" merit a listen.
Encouragingly, these are by no means this band's best songs. Rolling Stone commented in 2002 that "the fact that there are bands like the Dawn Parade around makes the current epidemic of Vines worship all the more irritating". I don't know about that, but with songs of this quality, The Dawn Parade's populist sincerity should be no more of a barrier than the pre-packaged abandon of many "New Rock Revolution" bands in the ascendancy right now. There's definitely room at the pulpit.
7 February, 2003 - 00:00 — Tom Lee